Industry Type

Media

employees

11-50 employees

Type of business

B2B
Features that help us grow
Customization
Lead Generation
Sherpa was founded in 2011 to build game-changing video solutions for the coming avalanche of enterprise video. Its modern Cascade video platform securely manages, measures, and automates video interactions with customers, prospects, and employees. Sherpa's service team provides gold-standard webcasting, enterprise video consulting, and managed services to select clients. Many of the world's premier banking, technology, entertainment, and pharmaceutical companies trust Sherpa for their global video programs.
When we switched to Zoho, we had a 65% increase in Sherpa's sales pipeline
Challenge
Initially, Sherpa was a small company and followed conventional sales and marketing practices. But as they started to scale up, their sales management team was encountering logistics problems around sales pipeline visibility and lead generation.

Industry Type

Media

employees

11-50 employees

Type of business

B2B
Features that help us grow
Customization
Lead Generation
Solution
With Zoho CRM, we experienced a 65% increase in our sales pipeline. We also managed to reduce our lead to real prospect time by 60%, which is huge. The lucid interface made it easier to perform several actions, like creating notes, setting up task reminders, converting leads to accounts, etc. We didn't want to juggle between different pages for each of those actions, we wanted to do it all in one location. Zoho CRM proved to be the 'automatic system' we were looking for, which helped us do whatever we needed, effortlessly.
Results
Zoho CRM has helped us stay organized, secure, and in control. We're able to perform any action so easily on the interface, almost making us feel like we're developers as well. Zoho not only helped us increase our efficiency, but did it without interrupting our business process. "I would definitely recommend Zoho CRM to companies that are experiencing complexity with sales and marketing and witnessing rapid growth. It is the premier all-in-one software package with broad management control and high visibility. Zoho helps us to be successful as we sell" - K.C Watson, CEO and founder.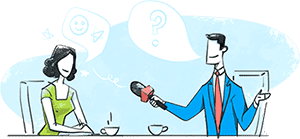 Share your Zoho CRM success story!
Complete a quick survey, and we'll get in touch with you soon.
Submit your story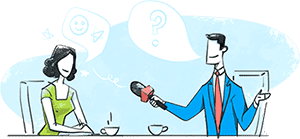 Share your Zoho CRM success story!
Complete a quick survey, and we'll get in touch with you soon.
Submit your story