Industry Type

Internet - Gaming

employees

51-200 employees

Type of business

Privately held
Features that helped us grow
Customization
Analytics
Workflow and Automation
Mogl is an internet game that gives its users cash when they eat out at their favorite restaurants. Founded in 2010, it is the first customer loyalty program of its kind to leverage psychology, technology, and clever game mechanics on a fun and engaging platform that incentivizes both restaurants and consumers. Mogl lives by a simple philosophy: reward your customers and they'll reward you back!
"What gets measured, gets improved. Zoho helps Mogl measure what's important, so they're constantly able to improve our business."
Challenge
As a startup that dealt with leads from different sources on daily basis, Mogl needed a CRM that could follow up with all of the company's leads, as well as manage the entire client life cycle. The challenge was to find a CRM that not only kept track of customer information, but also had a detailed reporting system that provided real-time business analytics. "Zoho changed everything for us," says Brenna Craft, a business analyst at Mogl.
Industry Type

Internet - Gaming

employees

51-200 employees

Type of business

Privately held
Features that helped us grow
Customization
Analytics
Workflow and Automation
Solution
Customization within Zoho CRM was flexible and helped us get a CRM system of our own. "We used Zoho CRM for both B2B and B2C sales processes" , said Leslie Myrell, VP Marketing. For B2B sales, we tracked the leads all the way to the sale, and for B2C sales, we tracked the number of sign-ups made everyday. Zoho Reports provides details about when and where our apps were installed, and also about the sign-ups made across different platforms.
Results
"We loved using Zoho products. We used Zoho CRM, Zoho Reports, and Zoho Creator. Zoho Creator allowed to us have one form where we entered all our client's information, and that automatically updates related modules in CRM. Automation helped us to keep track of everyday happenings and increased our ROI. Analytics provided by the reports helped in daily analysis so that we were able look into where every dollar was spent. If you're not tracking the numbers you're flying into a cliff. So you've got to be able to have a system like Zoho to help you understand every single metric." - Jon Carder, Co-Founder, Mogl.com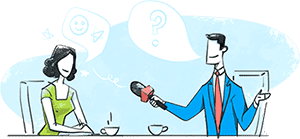 Share your Zoho CRM success story!
Complete a quick survey, and we'll get in touch with you soon.
Submit your story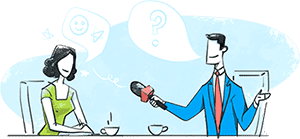 Share your Zoho CRM success story!
Complete a quick survey, and we'll get in touch with you soon.
Submit your story