CRM - Milton Jones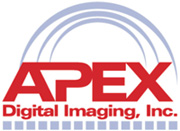 I find Zoho CRM to be more intuitive and simple to use than (Microsoft) Dynamics
Milton Jones. President
About APEX Digital Imaging
Founded in Tampa, Florida in 2003, APEX Digital Imaging, Inc. is a total solutions provider for one of the fastest-growing new media called digital signage. The company provides strategic consulting, project management, content development and installation and maintenance services for organizations in corporate communications, healthcare, transportation, higher education and retail.
Challenge
In 2008, APEX Digital Imaging (ADI) was suffering from sales pipeline management issues. The company was not effectively managing sales leads from trade shows, referrals, website leads, and phone calls.
ADI concluded that it needed a portal where all information on customer touch-points could reside and simple workflow automation could be used to minimize manual efforts. So the company turned to Microsoft's CRM Dynamics.
After several months of less than stellar results and growing frustration, the company realized that sales team, interns and the President of the company found MS Dynamics to be cumbersome and time-consuming and it was leading to employee productivity and the system not being used.
Solution
Through a professional association webinar presentation offered by Skill of Success, ADI learned about Zoho CRM. However, ADI was preparing to launch a series of marketing campaigns and sales initiatives to coincide with its recent website upgrade.
This meant that if it was to consider Zoho CRM, Skill of Success would have to migrate, customize, and configure the entire system in a matter of days not weeks or months; this in order for ADI to stay on track with its scheduled marketing activities. A traditional implementation approach would simply be too costly and time consuming.
Result
Working with Skill of Success, a Zoho alliance partner, the company migrated all of its historical records, configured and customized the system and provided training to two of the key staff members in less than five business days.
The Zoho implementation did not disrupt the scheduled marketing campaigns. And within two weeks, ADI was capturing website leads and routing them through the Zoho CRM sales funnel.
Using custom views, standard reports and Zoho's graphical sales funnel display allowed ADI to quickly analyze marketing and sales performance with minimal administrative effort.
Sales lead generation has accelerated at ADI and Zoho CRM web forms linked to webinar registrations and 30 day digital signage trials has streamlined processes.
Cost savings of over $1,750 in software licensing fees.
About Skill of Success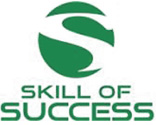 Skill of Success, a Zoho Alliance Partner Program member implemented Zoho CRM for APEX Digital Imaging.