Customize your modules.
Modules are designed to help you organize subsets of information. Zoho CRM comes with 15 standard modules to serve your sales and marketing needs. For a personalized CRM, add custom modules to narrow in on what matters for your industry.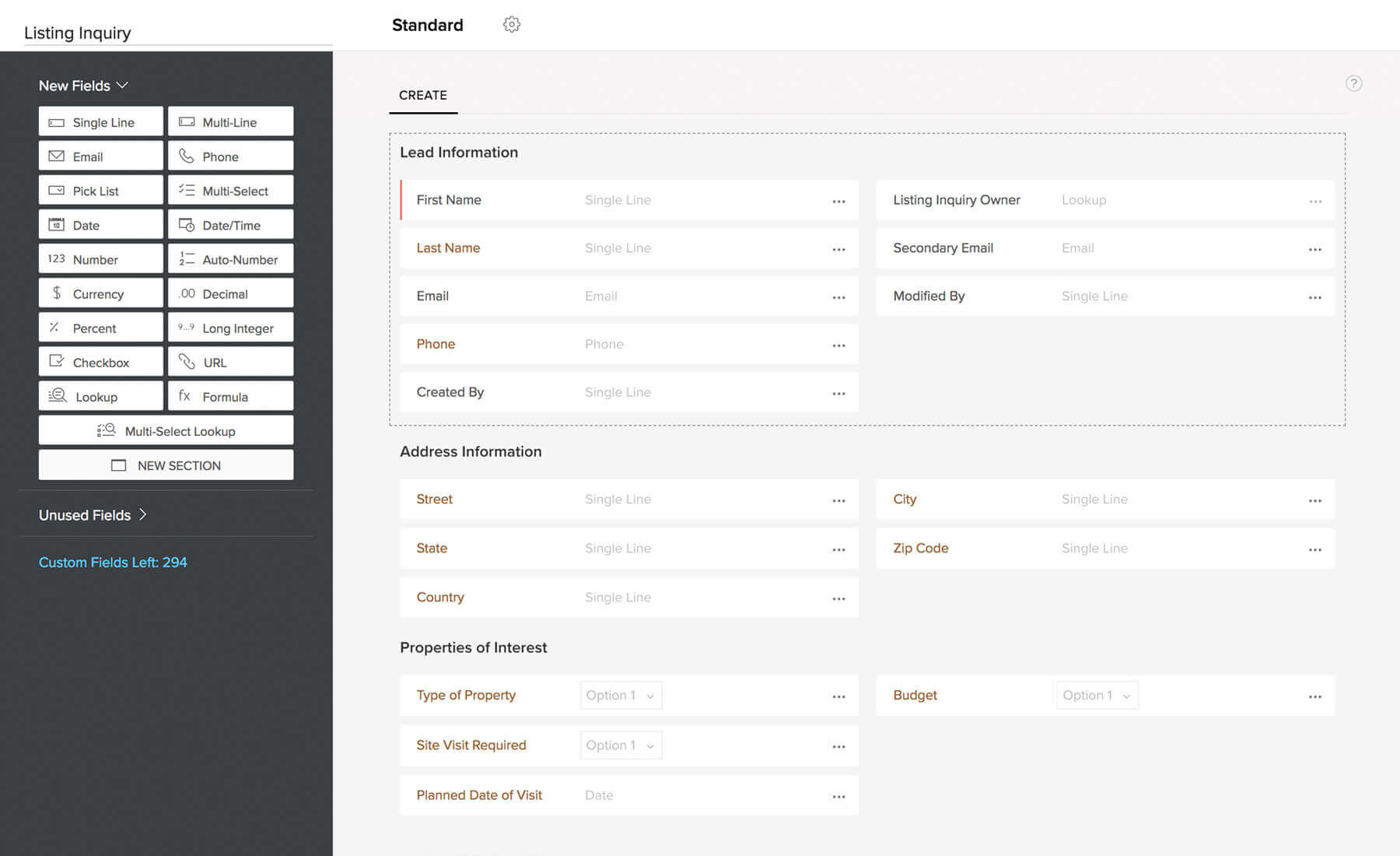 A field type for every kind of data.
The kind of important customer data varies by business. Just like how a customer's age is important for an insurance company, location is important in the real-estate industry. Add fields that are needed for your business and never miss out on capturing crucial customer information.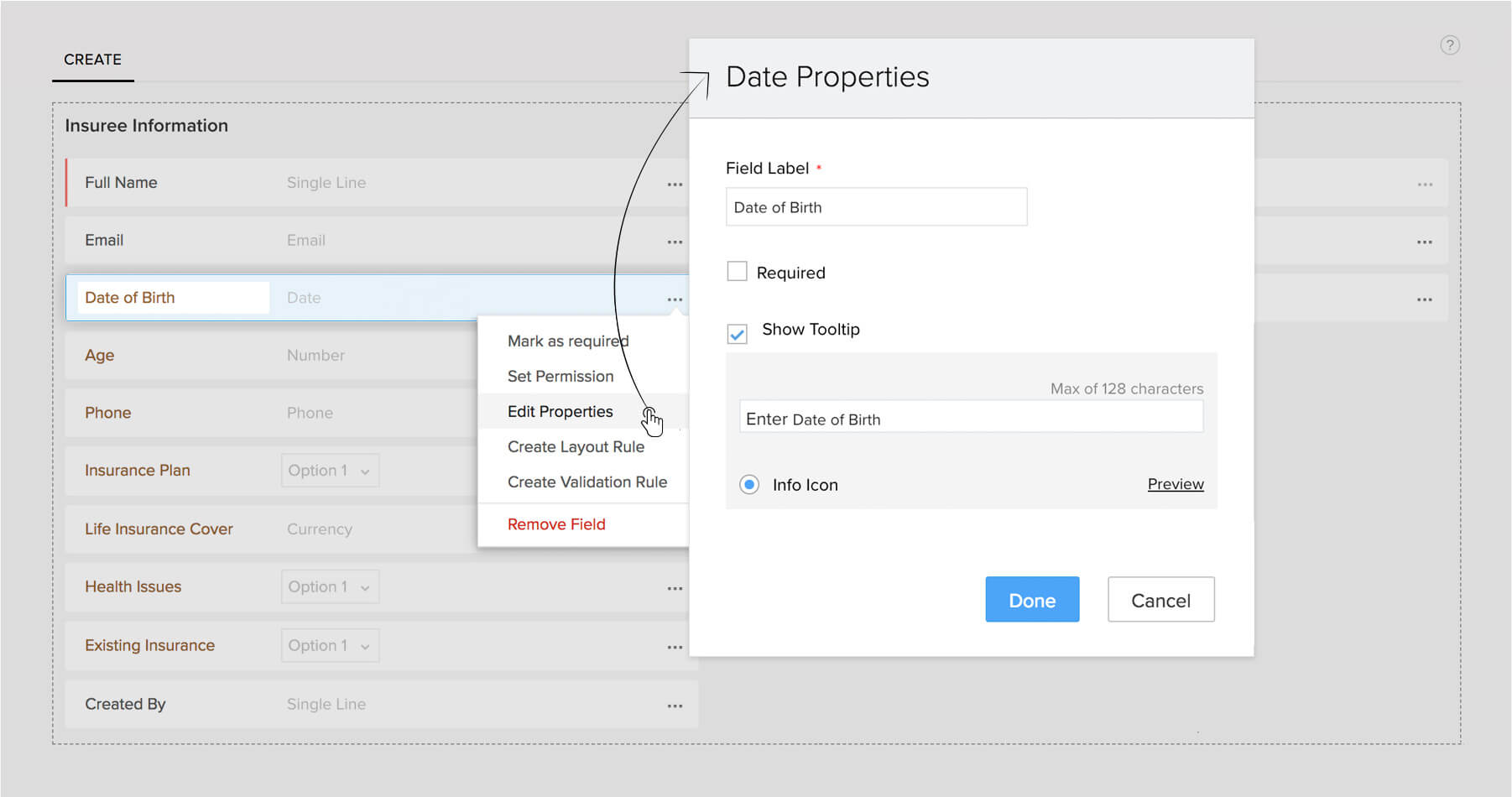 Trigger custom actions.
As a salesperson, there may be a number of occasions where you perform multiple actions across multiple screens. An easier way to do this would be to add buttons to your modules, define specific actions, and accomplish tasks faster. Add a button to mark a deal as recurring in the Deals module, and focus your attention on new business.