- Trusted by great brands worldwide -
Collect feedback
Leverage real time Notifications
Analyze and Monitor results
Improve customer experience
Here's how Zoho CRM plus helps you build an effective VOC strategy
Social Listening

Customer Surveys

Understanding Website Behaviour

Proactive Live Chat

Real-time notifications

Zoho User Community

Analytics
Social listening via Social Monitor
Having a good social media presence is a great way to build some direct conversations with your prospects and customers. Zoho CRM Plus doesn't just allow you to manage all your social channels from one place—it also empowers you with precise social listening. Our social monitor functionality helps your business track what is being said about your brand across all your social channels.

Customer surveys
Sending out contextual customer surveys can help you find out how customers feel about your brand, and what concerns they're facing. Surveys in Zoho CRM Plus are built for this purpose. Create the survey of your choice and seamlessly route responses to your teams. If a customer leaves a negative response to your survey, you can push them as a ticket to your support department. If a prospect provides a positive response, you can also directly add them as a lead in CRM.
Our popular question types:
Radio button
Checkbox
Dropdown
NPS
Rating Scale
Star Rating
Rating Scale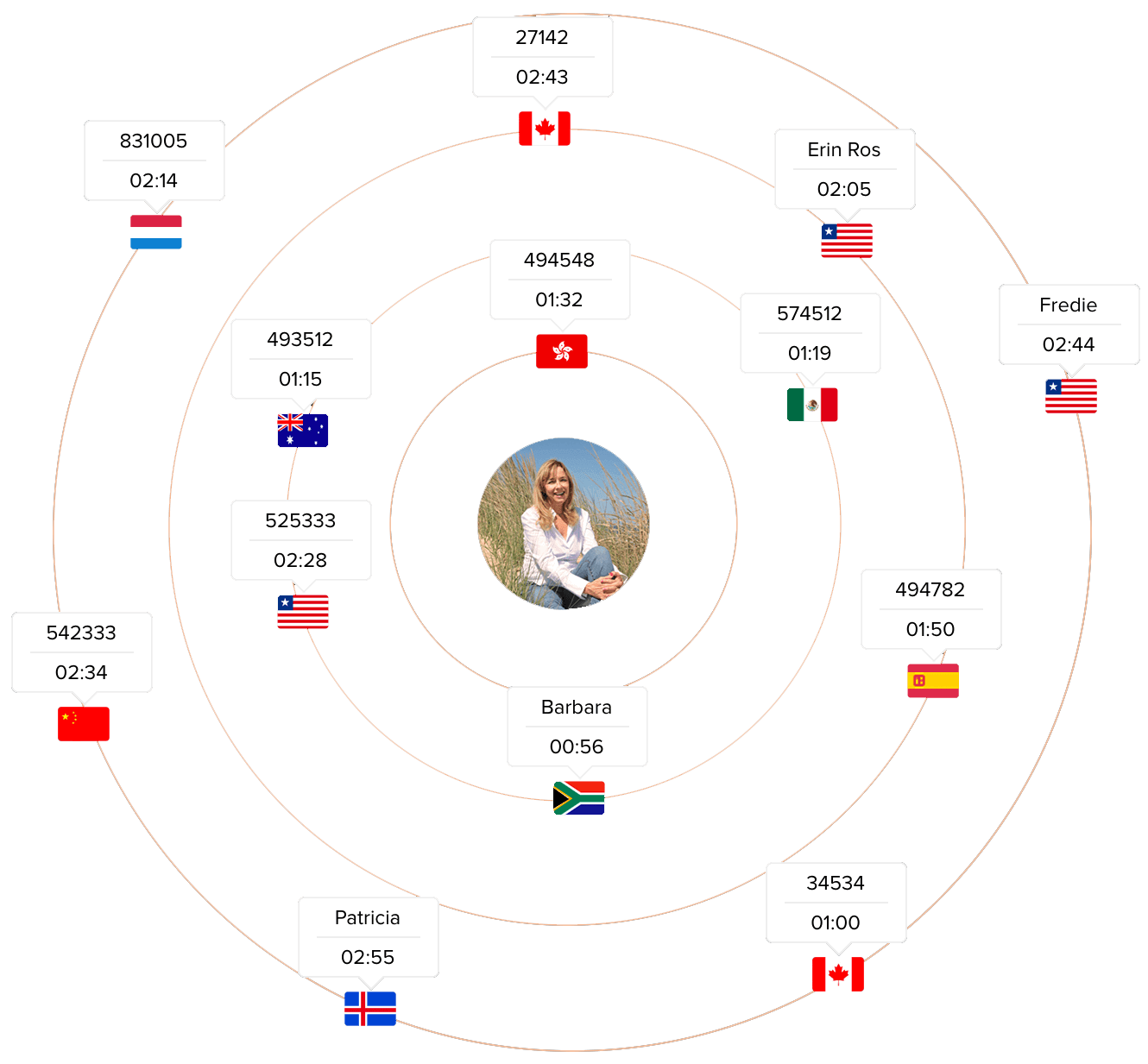 Website visitors who have spent more than 2 minutes
Visitors on your website from an email campaign
Website Visitors on your pricing page
Visitors with CRM potential more than 100K
Understand website visitor behavior
Zoho CRM Plus can help you with website visitor tracking. With SalesIQ, find out which pages your visitors are looking at, trace their journey across your site, and learn how much time they actually spend on particular pages. Send specific visitors to different teams with visitor routing in SalesIQ. Route visitors on your pricing page to your pre-sales teams or visitors on your webinar page to your marketing teams.
Proactive live chat
Connect with your website visitors through a proactive live chat interface and communicate directly with your customers and prospects. You can choose to push visitors into your CRM and initiate contextual follow ups, or create tickets for your support team to follow up on. The live chat interface is also a great way to collect customer feedback and issues.

Meet SalesSignals
As the name suggests, this powerful component of the platform helps keep you updated on the needs of your customers. SalesSignals provides you real-time notifications—or Signals—across multiple channels and touchpoints, which can be anything from a customer replying to your email, responding to a ticket, answering a survey, and more.

Strong user community
We also have a strong community presence for our customers, where they can network with fellow users, discuss industry events or use cases, troubleshoot their issues, ask questions from our product experts, and take part in crucial focus groups.
Analyze feedback with powerful analytics
Get complete visibility on your customer's engagement and interaction on social media, or detailed insights on customer surveys. Our powerful analytics components comes with over 300 dashboard templates to help you blend data across multiple touchpoints, so you can analyze better and communicate with your customers in one voice.

Perfect for your Sales, Marketing, Support, and every other customer-facing team
Listen to the voice of your customer and deliver personalized customer experiences.
Getting Started