Build, sell, and repeat using Blueprint
Your organization might have several different sales processes in place—like deal closure, lead follow-up, order management, or your discount process. With Blueprint, you can capture every stage of these offline sales processes inside your CRM, and execute every stage of each process in a systematic manner that's free from loopholes. Blueprint ensures that your employees are working how they need to be, even when you're not around.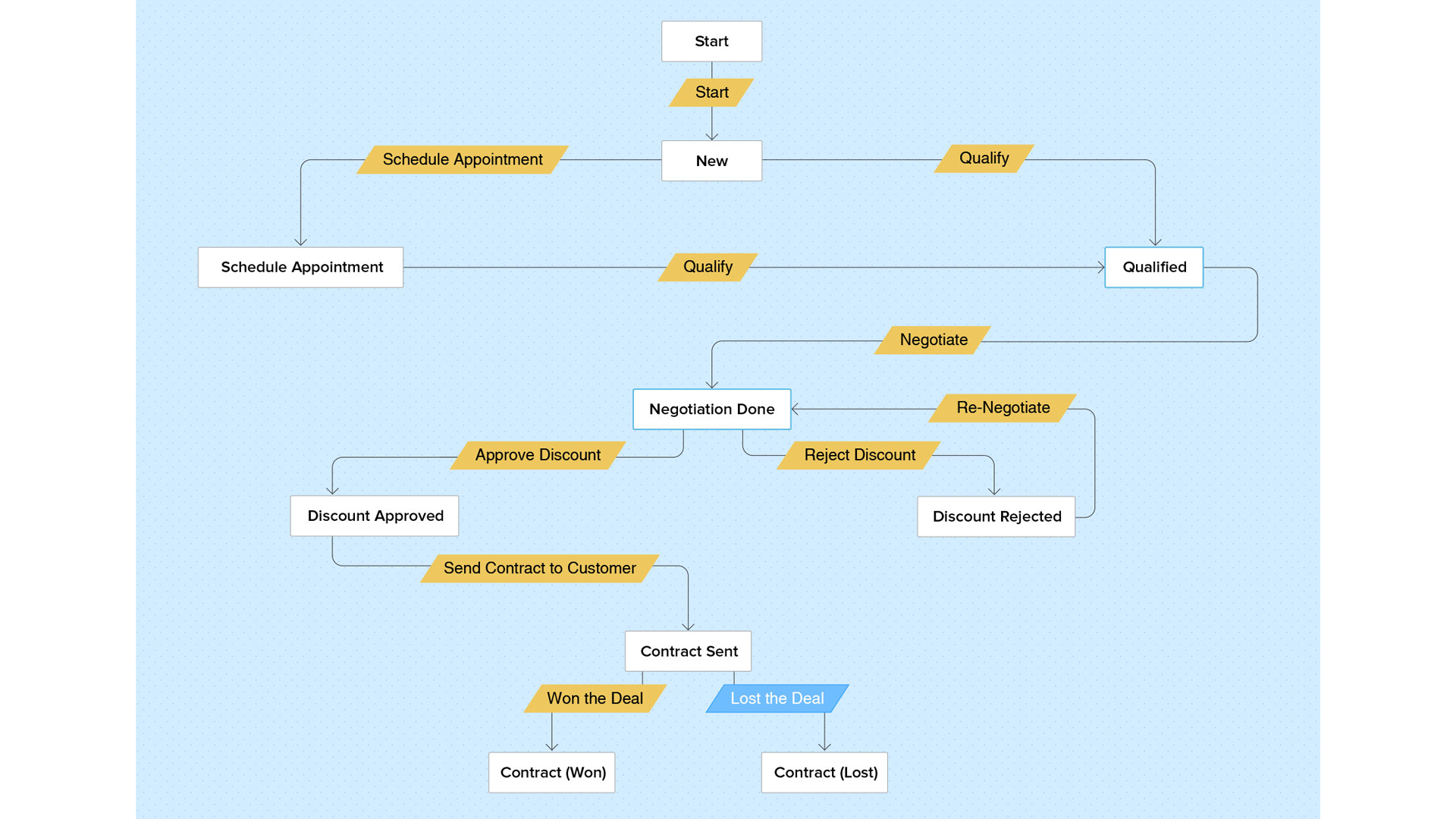 Automate your sales process
Give your sales reps the time and freedom to focus on nurturing leads and keeping customers happy by automating their day-to-day mundane tasks. Use workflows and automation to easily assign incoming leads, trigger alerts and tasks for each rep, automatically send emails, and keep all prospects in your pipeline moving toward a closed deal so your sales reps can do what they do best - close more deals.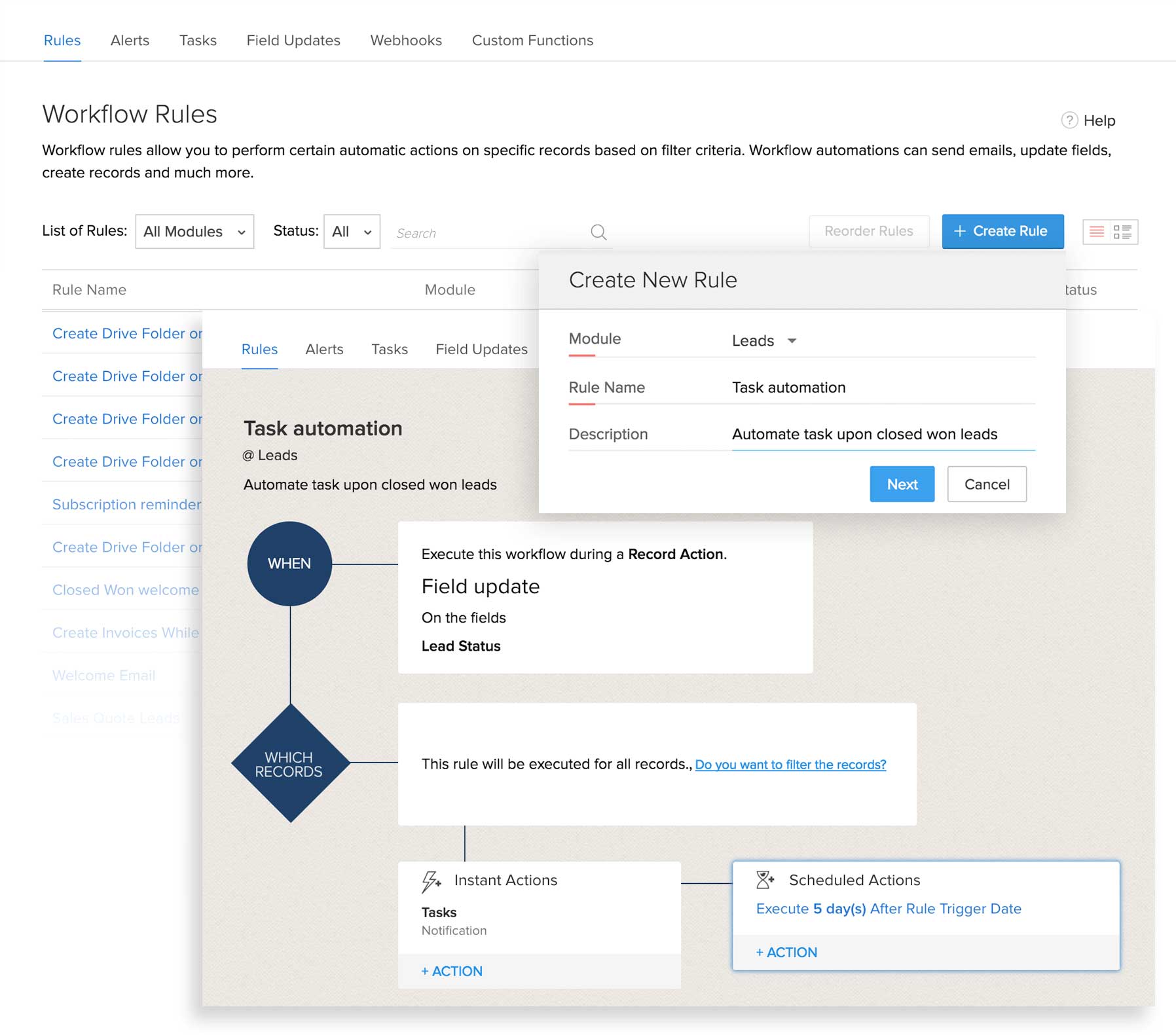 Your help desk on demand
Allow your support reps automate their regular routine tasks - from assigning tickets, prioritizing them, escalating them based on SLAs to following up with customers. Workflow process automation is designed to be extremely flexible while being simple to implement - so your support agents can focus their attention on the customer, not the process.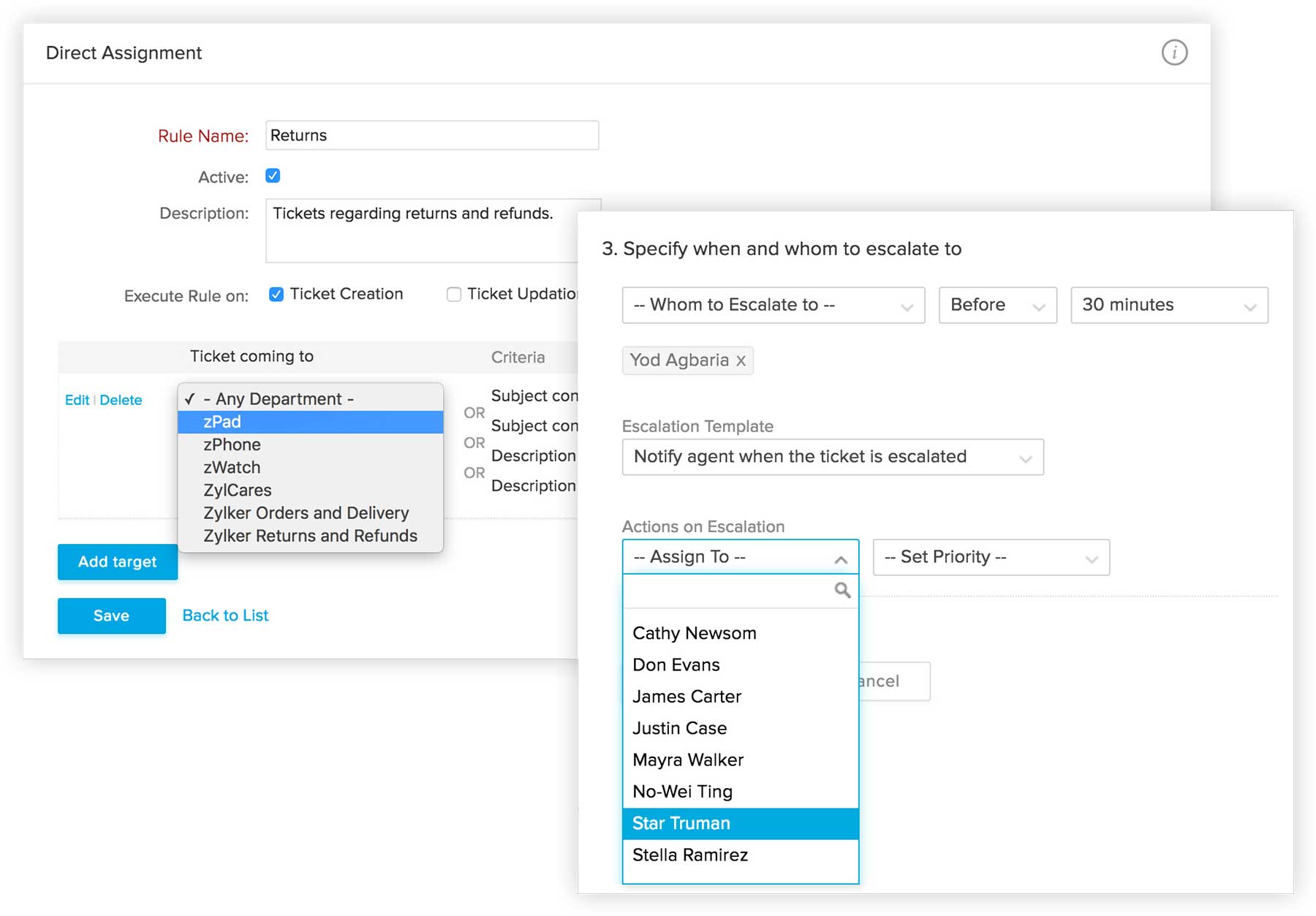 Consistent campaigns, everywhere
Optimize your marketing strategy across multiple channels to provide a consistent customer experience. Before, during, and after a sale, use automation to coordinate the content and timing of your email and social campaigns. With workflows, you can segment leads, trigger autoresponders, and send a series of messages to fast-track communication with the customers who want to hear from you.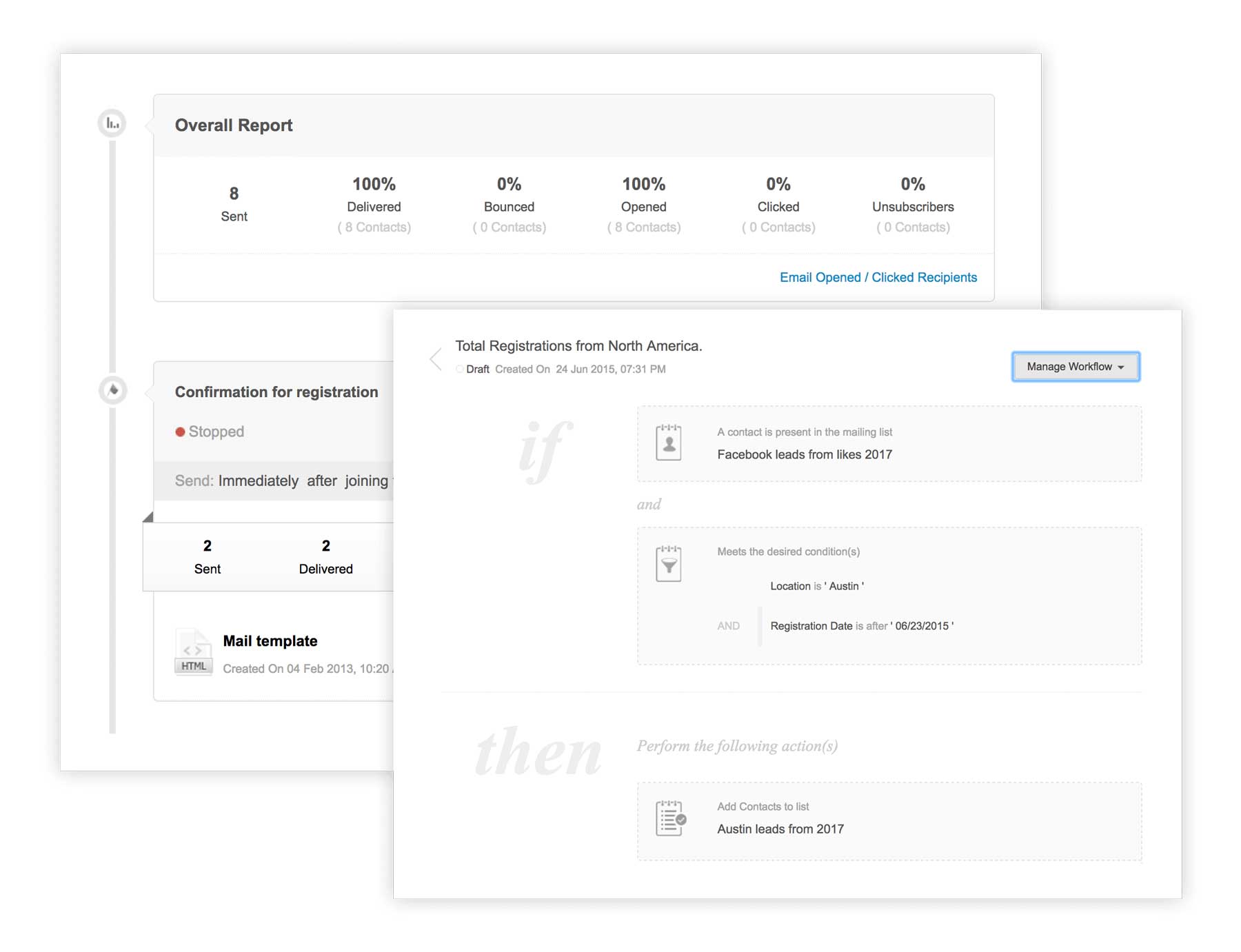 Find the emails you need
Instead of sifting through thousands of sales emails to find a specific correspondence, Zoho CRM Plus includes an email inbox that intelligently segments incoming messages according to your current priorities. Emails can be organized based on customer data, such as messages pertaining to leads, contacts, and deals, allowing you to cut through the clutter and find just the email you need.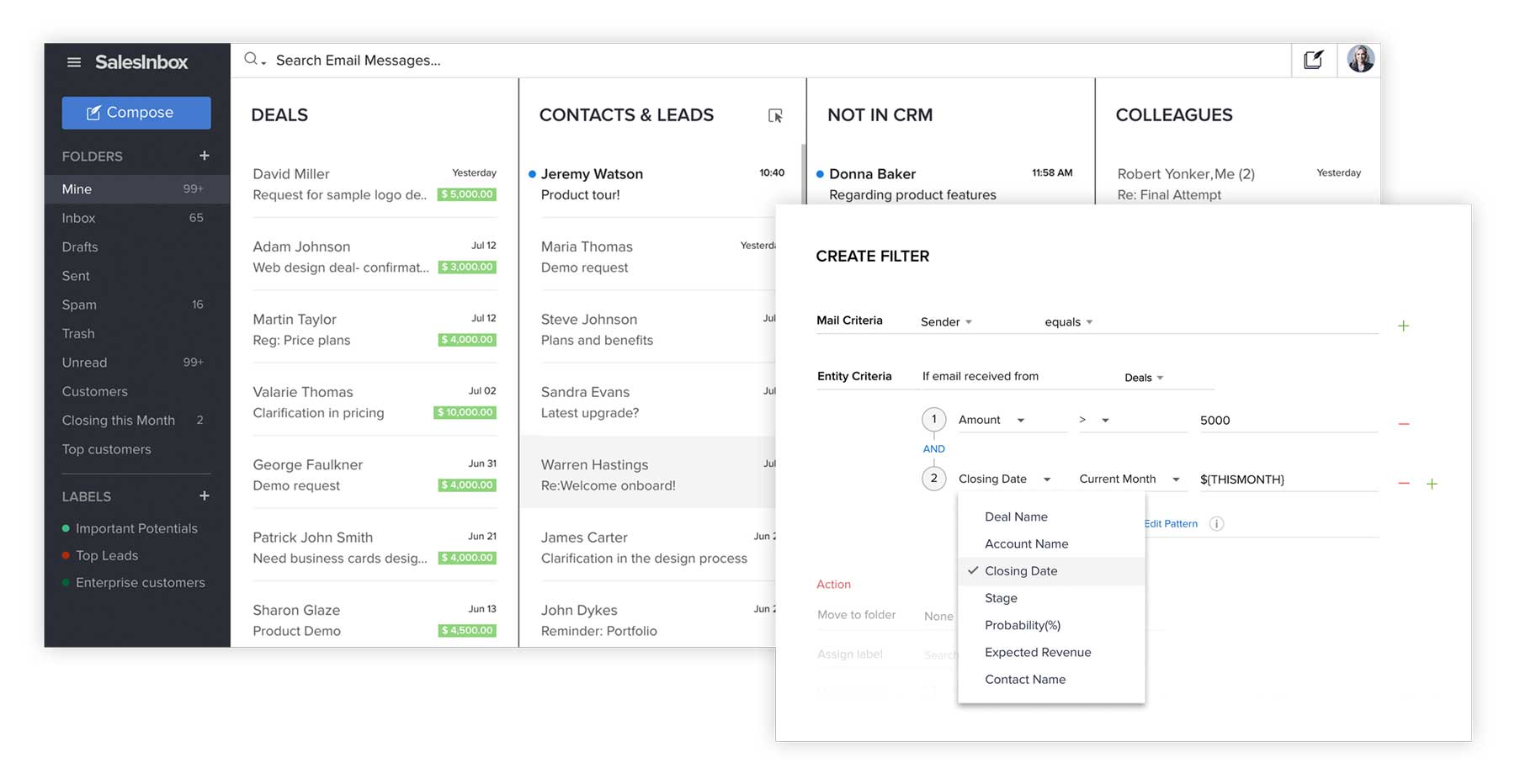 Proactively engage website visitors
A deal starts from the moment a prospect visits your website. Intelligent triggers help you automate website visitor engagement so you never miss an opportunity. Convert visitors to leads in your CRM or trigger emails to go out to prospects who want to hear from you. Target your content based on visitor geo-location or initiate questions based on email campaign responses. Increase sales conversions and improve your quality of service by monitoring the live chats between your website visitors and sales agents.