Email with the right context.
Personalize your email messages and campaigns using contextual data from your lead and customer records. Target the content and timing of your emails to nurture and qualify leads, or to make sure that you engage with customers before, during, and after a sale.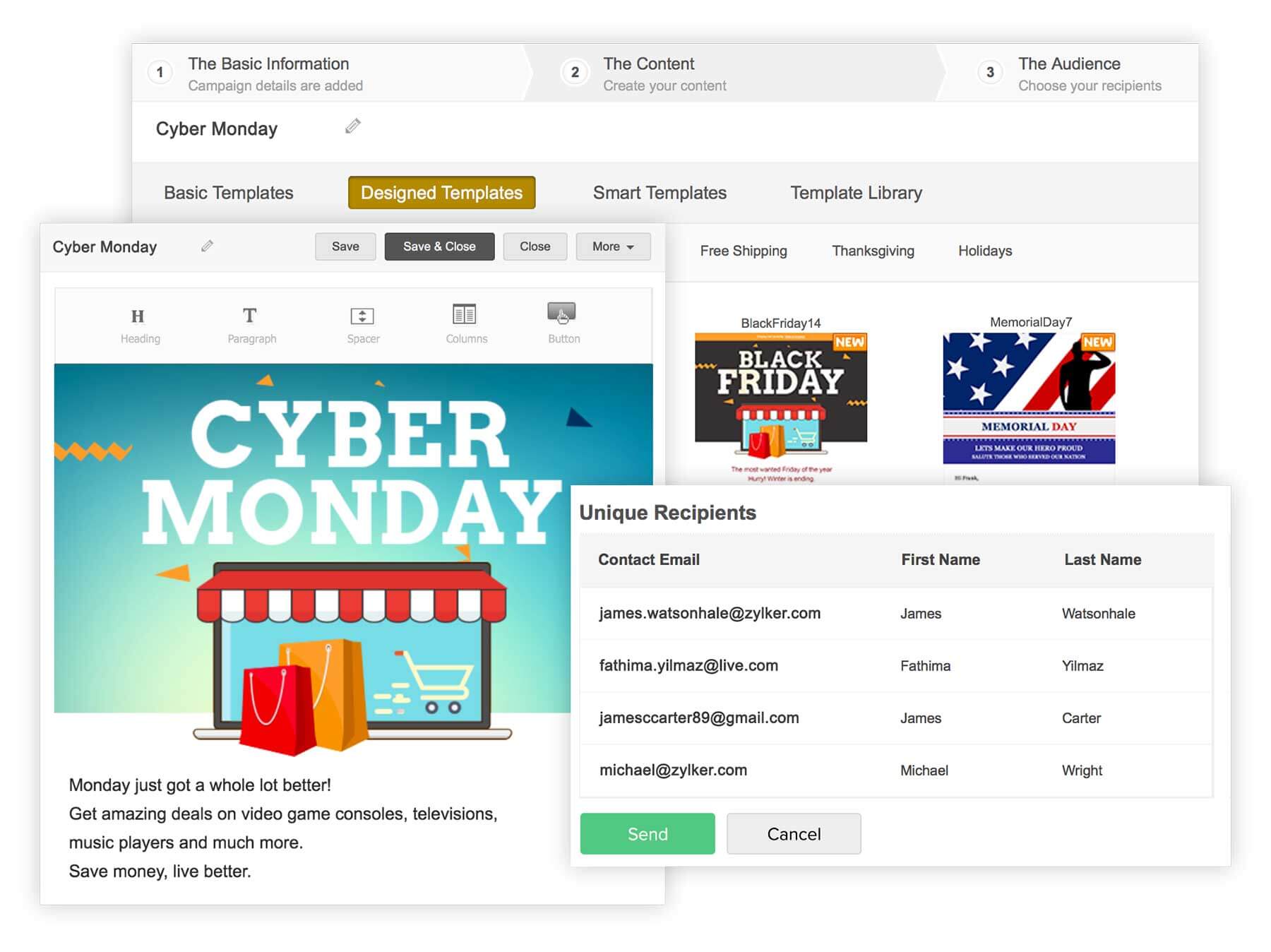 Customer service that puts the customer first.
Zoho's all-in-one help desk pulls data from all of your support channels - phone, email, live chat, and even survey responses. View and respond to customer tickets from a single, universal inbox. Improve your customer support activities with features like ticket management, SLAs, canned responses, and knowledge base.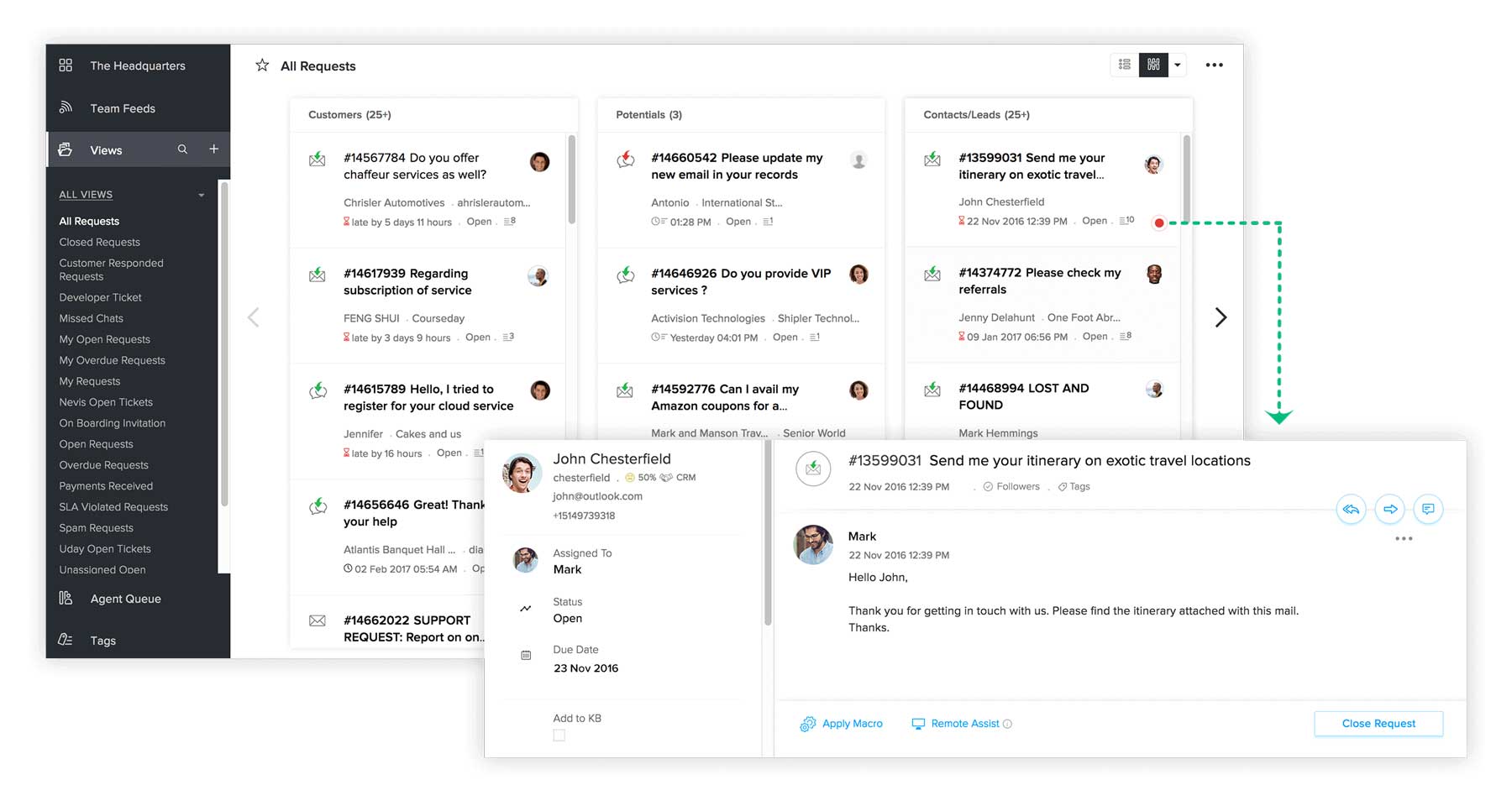 Go social.
Leverage the instantaneous nature of social media to easily connect with new leads and capture your customers' attention on every platform. Whether you receive a mention from a prospect or post a new campaign, use our powerful social publishing tools to create meaningful interactions with full customer context.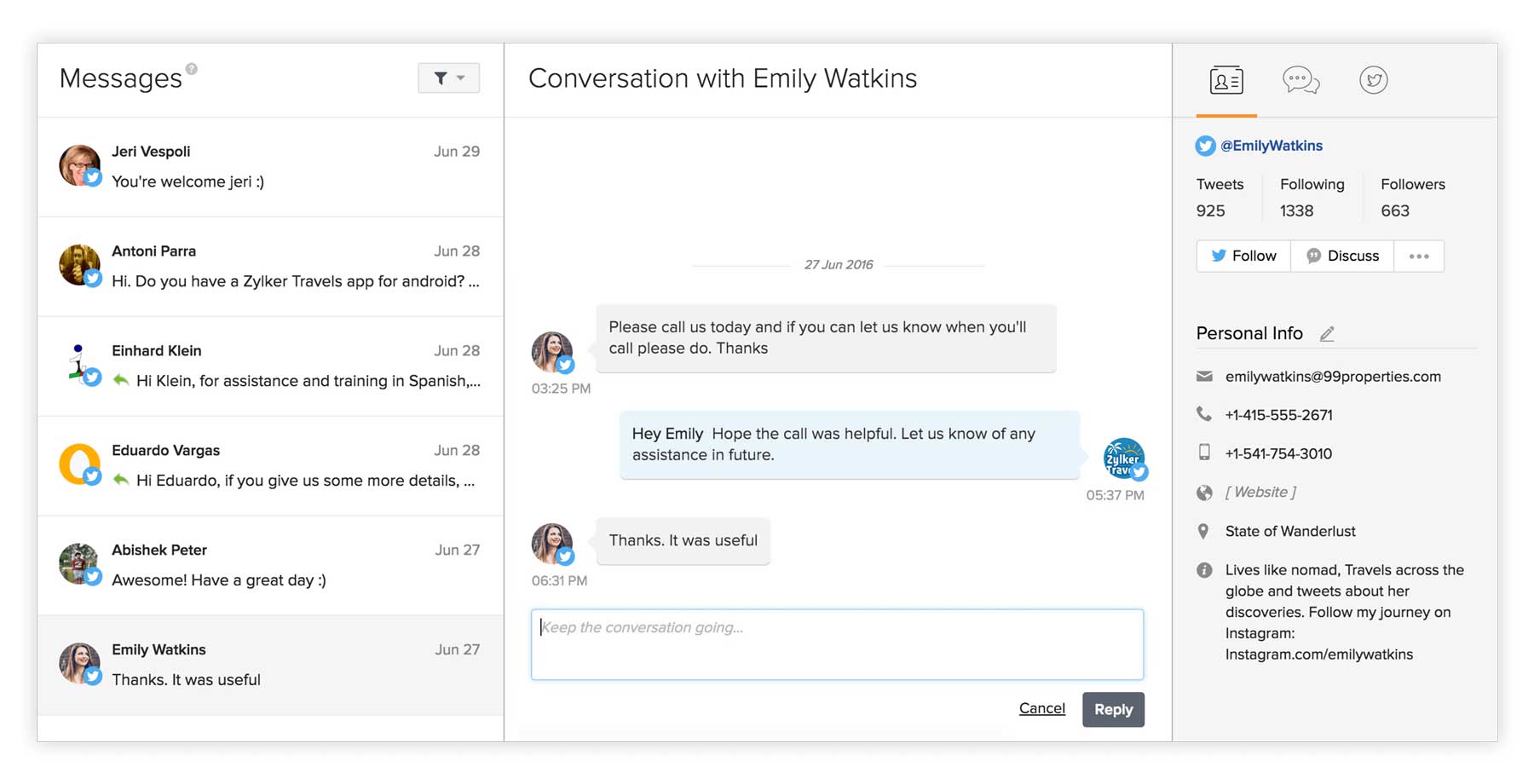 Know in real time. Act in real time.
Creating meaningful conversations with your customers on multiple channels requires having the right information at the right time. SalesSignals provides real-time notifications about your prospect and customer activity, such as when they open your email campaigns, mention your company on social media, or send you a live chat message from your website. Customize your notifications to only see the customer interactions you find most important.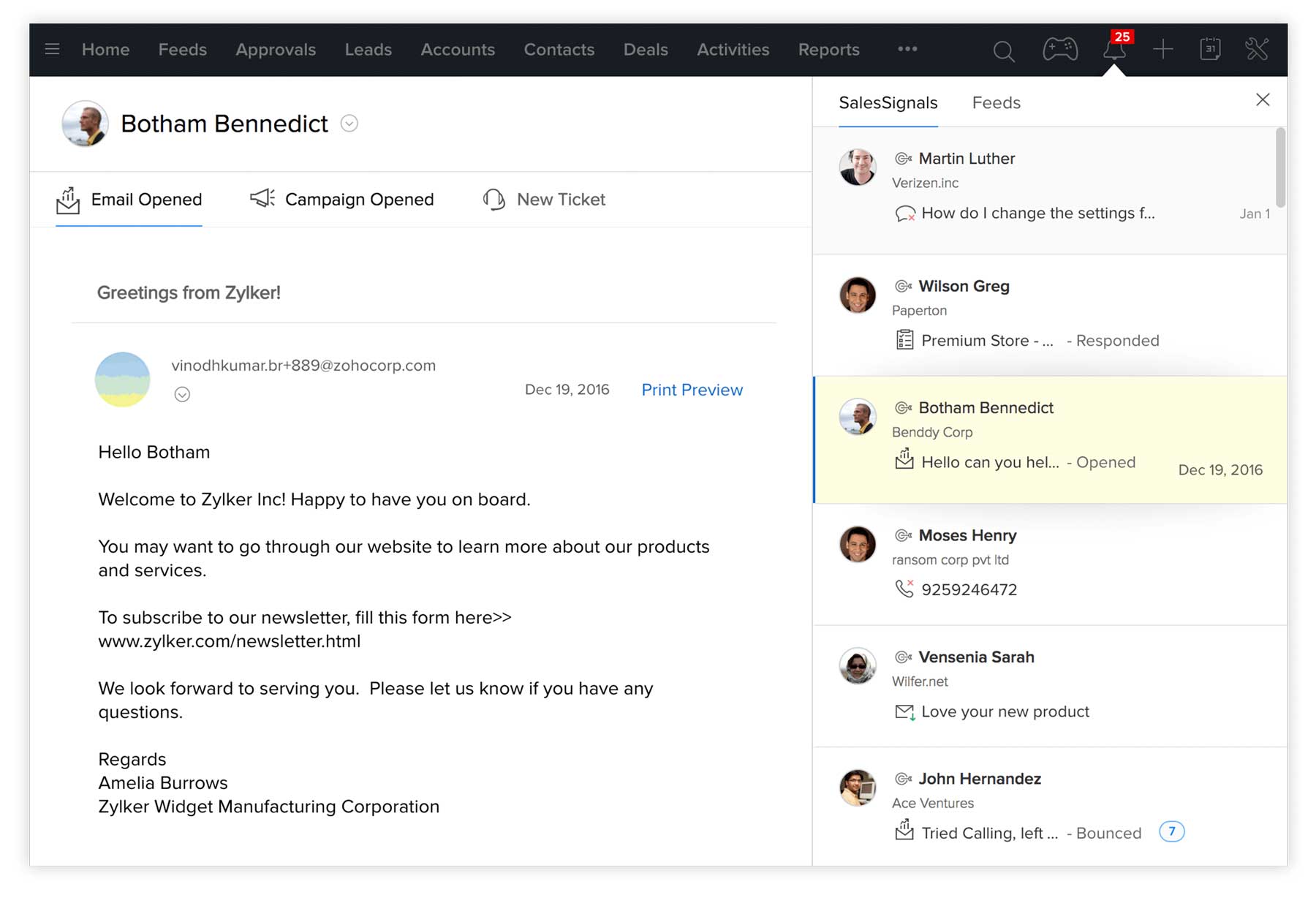 Turn visitors into prospects.
Engaging website visitors can be challenging. Unlike brick and mortar stores, when prospects visit a website they are disconnected from real-time assistance. With Zoho CRM Plus, you get access to our Google Adwords integration and live chat to understand exactly what your website visitors are looking for and assist them online.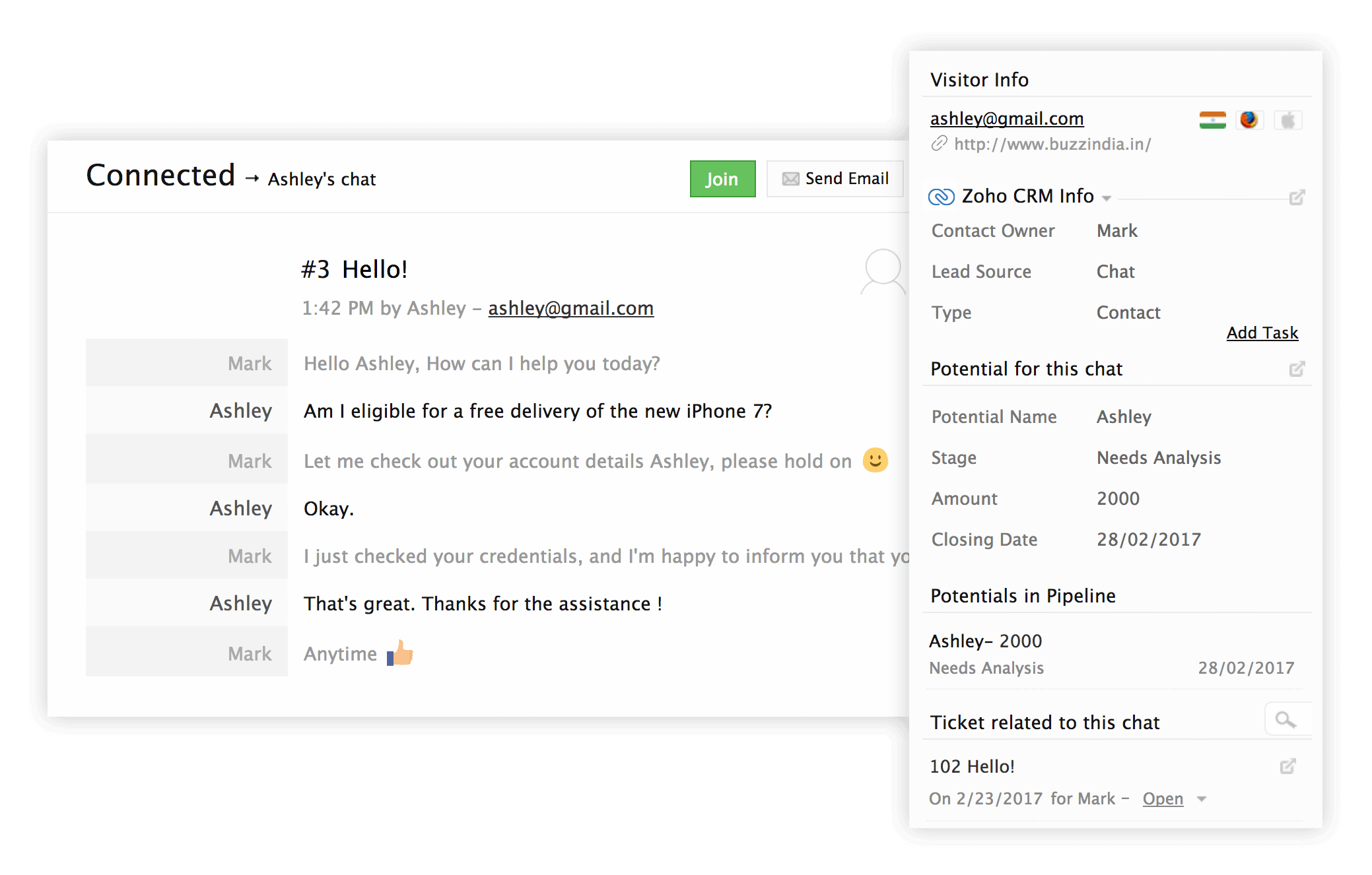 Make calls that count.
Bring traditional phone support to the cloud, and let your customer-facing teams place, receive, transfer, and record calls in CRM Plus with PBX and telephony systems. Personalize your sales calls and customer support interactions by initiating context-specific conversations. Having complete customer information at your fingertips results in more sales, quicker resolutions, and stronger customer relationships.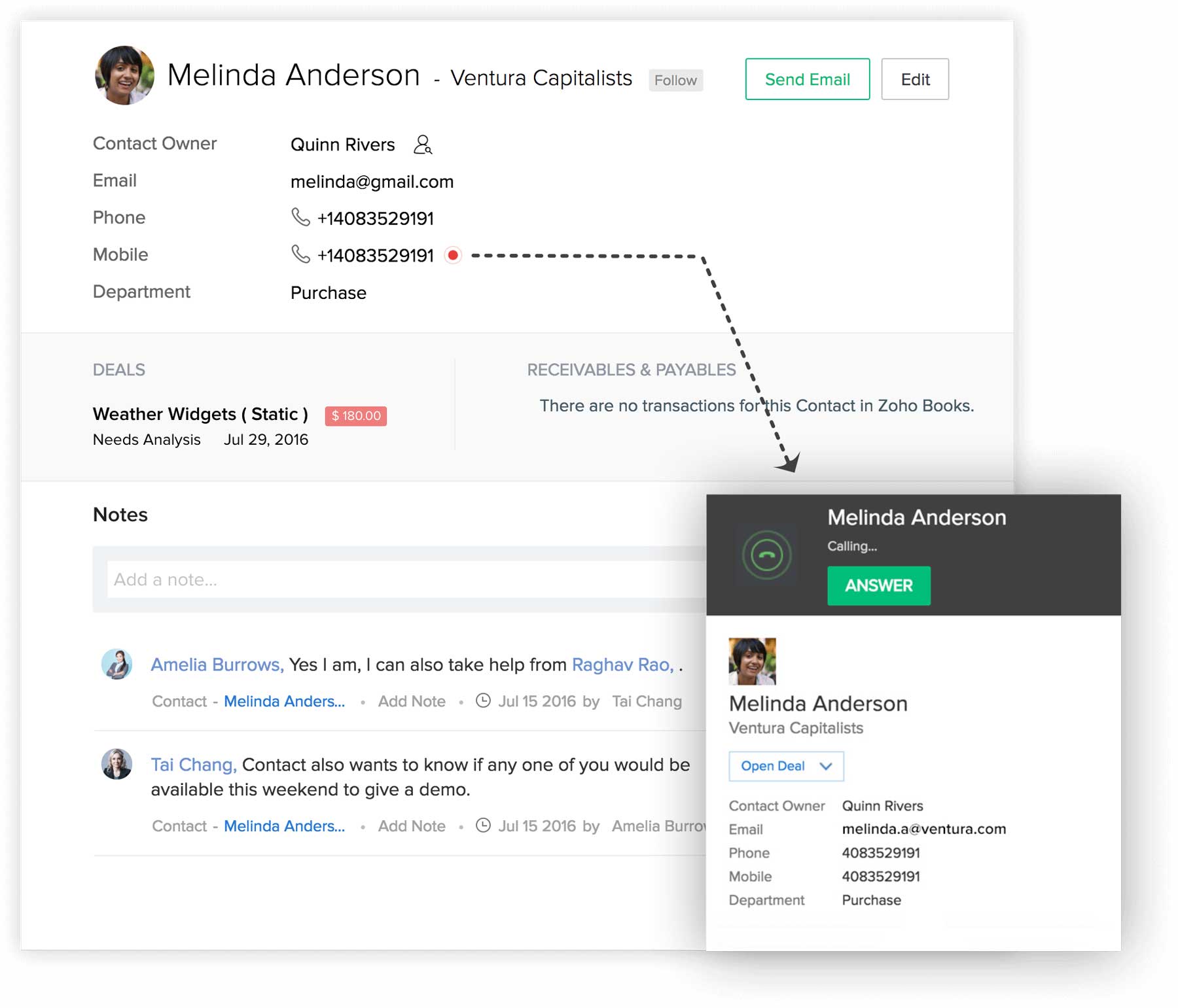 Make smarter decisions with surveys.
Get to know your customer base by embedding personalized surveys onto your website or adding a questionnaire to your email campaigns. Optimized for mobile, surveys let your customers provide instant feedback wherever they are, so your teams can make informed decisions.
Connect in person.
With a full range of mobile apps, including offline capability, Zoho CRM Plus allows you to stay connected and update your data when you're meeting leads and customers in person. See which prospects are nearby, scan business cards, upload documents, send email campaigns, and more, from any device.