Integrated and ready to use.
The Zoho CRM Plus suite of applications is pre-integrated and ready to use out-of-the box. We build our apps from the ground-up within the same ecosystem, giving your customer-facing teams access to shared customer data and a unified experience, from a single console.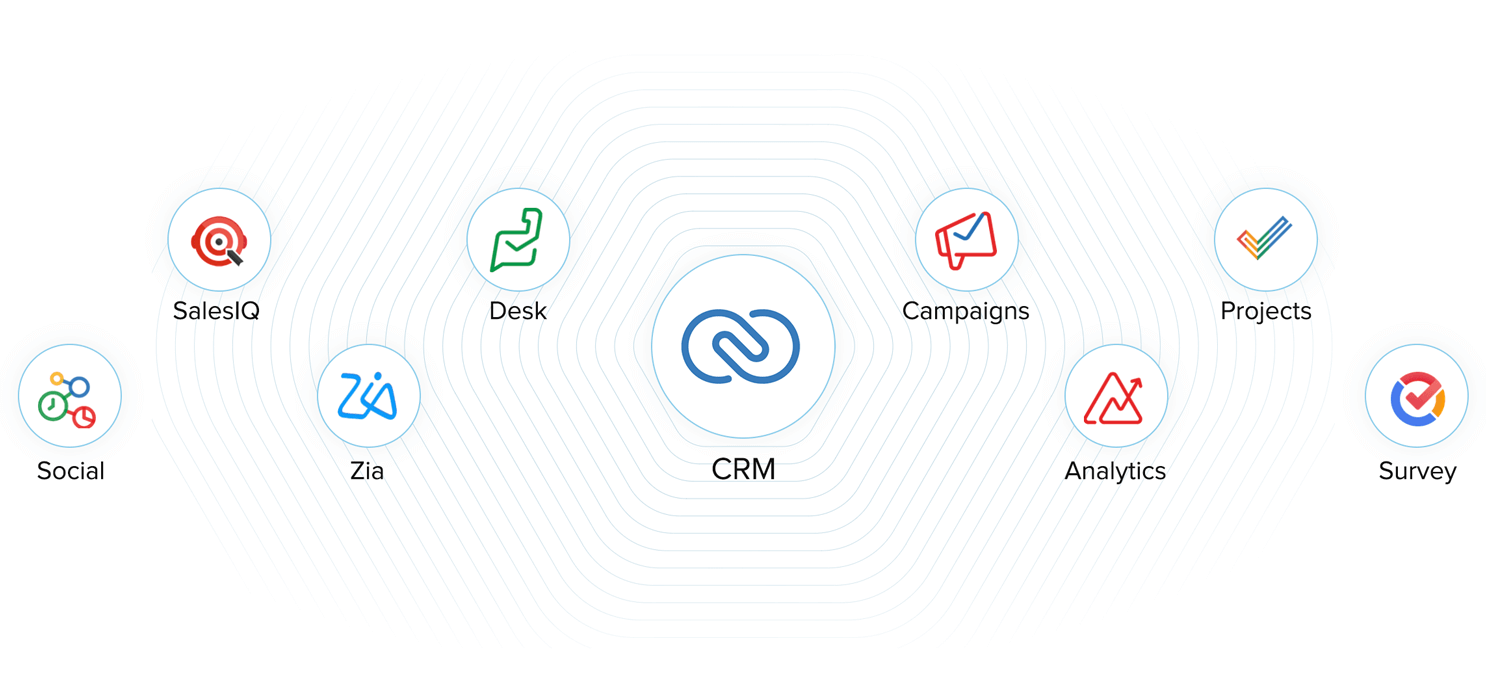 Easy to get up and running.
Traditional customer management systems require administrators or consultants for the initial setup. Zoho CRM Plus comes with an easy onboarding mechanism to get your organization up and running in the cloud from day one, without the need for complicated configurations or coding.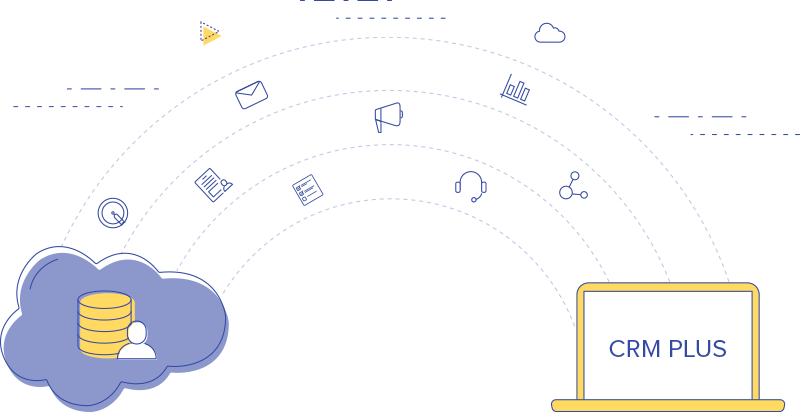 Centralized admininstration panel.
As your business grows, you'll need to easily manage which data users have access to. With a centralized admin panel, eliminate the hassle of adding new user accounts and assigning roles and permissions by managing your entire Zoho CRM Plus suite from one place.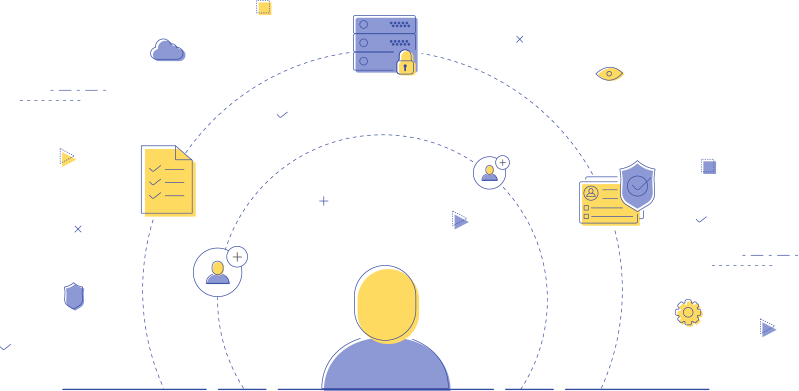 One payment.
Using multiple products from different vendors typically involves paying and reconciling separate bills. But with Zoho CRM Plus, there's one straightfoward pricing plan. And with only one bill for the entire platform, you no longer have to keep track of multiple recurring payment cycles.