AI and social selling
Last Updated: May 23, 2023
266 Views
3 Min Read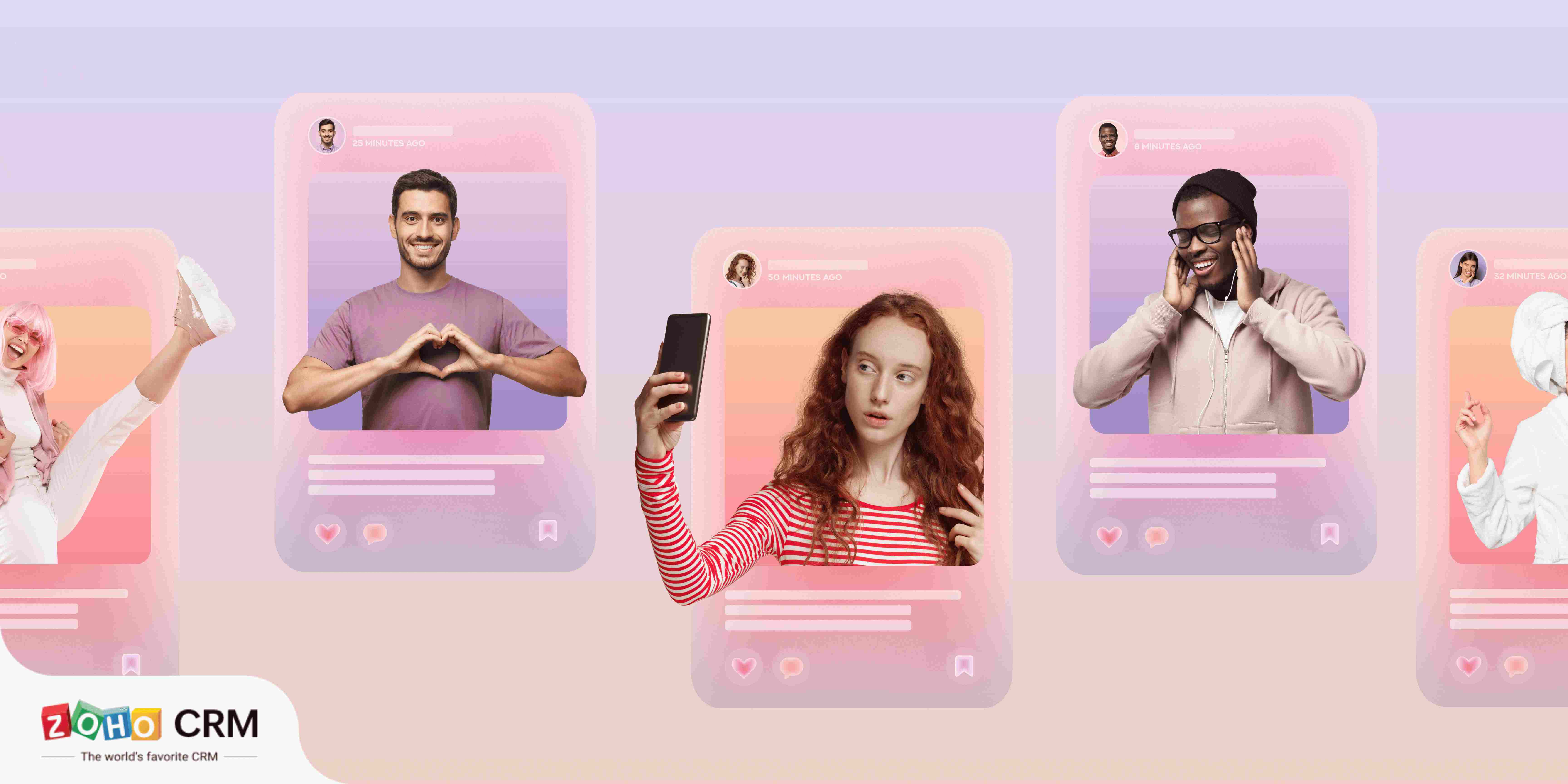 The advent of AI and powerful tools like ChatGPT have been a hot topic of discussion lately. While AI is being harnessed across fields like coding and copyrighting, one aspect of business has been using AI long before it gained popularity: social media. Social selling is a common practice that marketers these days are adopting to promote their products. It has also become a medium that customers seek out in order to interact with their favorite brands, learn more about them, and even raise concerns, if any. Given social selling's prevalence, the question naturally follows: How can businesses combine AI with social media to get the best of both worlds?
As reported by G2, "The total number of users on social media rose from 4.2 billion in January 2021 to 4.62 billion in January 2022 globally. This comes up to a 10.1% year-over-year (YOY) growth in global social media usage." It is also said that 200 million social media users visit at least one business profile everyday. While it may seem like increasing one's social media following only increases a business's audience size, a lot of problems lurk beneath: How do you continually create content to keep the audience engaged? How do you ensure you answer all the queries you get on time? How do you gauge whether you're reaching the right audience? Here is where AI shines.
By employing AI tools, businesses can automate mundane tasks so their personnel can focus on what's really important. AI can help with content generation, distribution, analytics, and even customer support. Let's break these down a little further.

AI and content generation
Generative AI can help you create images, videos, and text content. These tools are now equipped with functionalities that can analyze the content you've posted in the past and create more content you can use to scale your campaigns effectively. There are AI tools that can create images based on textual inputs; tools like ChatGPT can not only produce copies within seconds, but also understand human conversation styles and generate responses that can keep the conversation going. AIs can answer your FAQs and general queries within seconds, meaning you don't have to write and rewrite the same content again and again.

AI and customer support
Customer support plays a crucial role in generating customer satisfaction and eventually building customer loyalty. However, the kind of queries customers pose are generally of similar nature and sometimes in large numbers. You can equip AI with common questions and answers and then automate support responses for these kinds of tickets. You can also set chatbots to start a conversation with your visitors and set autoresponders to FAQs. Take the back seat while AI deals with mundane customer queries for you.

AI and ad management
Putting out ads is not cheap; if done incorrectly, you might not only waste money but also tarnish your brand image. AI can help you determine the target audience of a given campaign, while providing reports and dashboards that track their performance in real time, so you know how your campaign is faring. With the predictive capabilities of AI tools, you can test out multiple permutations of a campaign and see what works best for you, or employ AI to generate the keywords your target audience often uses so you can optimize your ads.

AI and brand campaigns
Since visual content is such a crucial aspect of social selling, it's imperative that businesses understand and analyze where branding elements like logos are being used on social media so that they can optimize their usage of these elements to make an impression. Using AI, you can enable logo and product detection for posts across platforms to keep a tab on who is using your logo and where. By analyzing such data, you can draw better insights about your brand image and how you can optimize your communication with your target audience.

From driverless cars to automated chats, the future of AI is uncertain. But we can say one thing for sure: Embracing AI can help businesses grow faster and improve their operations manifold. AI and social media go hand in hand, and we've explored just the tip of the iceberg. There are numerous ways in which AI can help you automate your business and thereby boost productivity and efficiency. Integrating AI with business processes like social selling might not be easy, but it's a journey businesses will have to go through to stay relevant.