CRM Consultant - Adriano Fonseca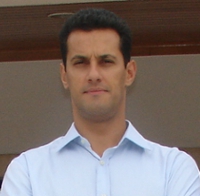 Adriano Fonseca
: afonseca@topsolutions.pt
: +351 302 062 170
Lisbon, 2725-604 Portugal
About TopSolutions
TopSolutions goal is to provide the best cloud solutions available in the market, supported by strong partnerships, always with the objective of keeping our customers "One Step Ahead". With our cloud offers your organization will reduce IT costs and work more efficiently leaving your users more time to focus on core objectives.
Third-party Integration
Zoho Services, Google Apps and other cloud solutions.