Discover and orchestrate contextual customer journeys
CommandCenter is the ultimate solution to provide your customers with highly personalized brand experiences. Know where each customer is in their journey and ensure every interaction is meaningful to them.
Sign Up For Free
The (not so) linear customer journey
Gone are the days when your prospects traverse a simple, linear path from first contact to purchase, or from service request to closure. Today's customers can interact with your brand via multiple channels, and go through multiple organic paths (sometimes even ending up in loops) before reaching a purchase decision. All this, with the expectation of individual attention along the way. CommandCenter helps you discover customer journeys, understand their preferences, and create personal experiences for your customers without compromising on overall brand experience.
The CommandCenter platform comes with two main tools that help you orchestrate the perfect customer journey: PathFinder and Journey Builder.
PathFinder
Get real-time insights into customer preferences
Use PathFinder to discover the ways customers interact with your brand across multiple channels and touchpoints dynamically. Use these insights to understand your customers better, devise relevant business strategies, and orchestrate more meaningful customer journeys.
Learn more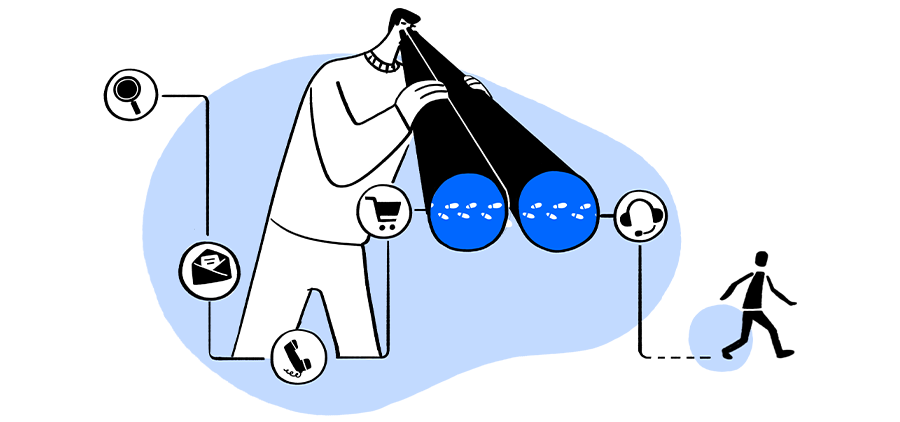 Journey Builder
Personalize customer experience at every touchpoint
Journey Builder allows you to create complex cross-functional paths and define what happens at various stages of the customer journey. Send your customers exactly what they're looking for, based on the path the customer chooses to follow.
Learn more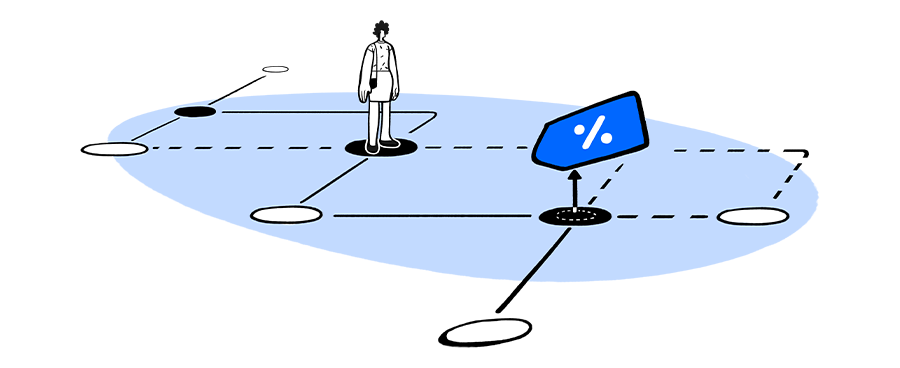 The Zoho CRM advantage
The problem that most organizations face in automating their flows and providing personalized journeys to their customers is the use of legacy systems and teams working in silos. Zoho CommandCenter is built to fit together with Zoho's suite of solutions like a glove, utilizing Zoho CRM's advanced features to help personalize your customers' journeys:
Omnichannel experience
Coordinate brand messaging across multiple channels to maintain one continuing, personal conversation with your customers
Data-based personalization
Uncover customer insights from a central knowledge base to engage them effectively.
Connect with
the best rep
Find the right rep to interact with each of your customers, and address their unique issues.
CommandCenter is my favorite feature so far. I'm still learning a lot and figuring out the best way to structure everything, but it allows us to broaden the lifecycle of what starts as a person, transforms to a deal with many people, and ends with an invoice to multiple parties. It's something we have to play with a bit more before rolling it out completely, but looks very promising.
I was a part of the early access for CommandCenter. We use CommandCenter for our entire sales process that encompasses leads, deals, inventory and delivery and even sales returns. I must say it provides great visibility into our sales process and it has streamlined our reporting. We can clearly see the average time taken for each stage.
Nick Valletta
Co-founder, Byson Real Estate Co
Josef Carlo Velina
Founder, Mostaco Marketing