Workplaces of the new normal
Organizations will need to move gradually but with great care with how they want to reshape their workplace for the future. Some of the factors they have to keep in mind while doing this are:
Adhering to compliance guidelines and employee safety
Maintaining an effective communication channel with both internal and external stakeholders
Providing the technological infrastructure for employees to work efficiently
Handling facilities and capacity-related resources for the newly evolving guidelines
Ensure employee adoption to the new workplace guidelines
Solutions custom-made for the
workplaces of the future
Workplace Control Tower
Track the status of your facilities and logistics to greet your staff back to work. This dashboard empowers the top-level management to assess the preparedness of facilities, get a view on the overall employee health status etc and decide on the right action to be taken basis developments regularly
Risk monitor
Oversee organization-wide information about the health status of employees securely. This module comes with universally accepted health assessment surveys and contact tracing methods to help you control the risk of any types of infection at the workplace.
Employee Wellness
Share guidelines, best practices and frameworks to your staff without breaking a sweat. The Wellness application allows organizations to compile, design and circulate health and hygiene related materials in a coordinated and centralized manner.
Facility planning
Handle the re-opening of your facilities without compromising on any government regulations for employees' safety. With this module, manage building/plant capacity planning and employee shifts to open up your organization in controlled phases.
What's more, you can access all these applications in a single pack, without having to pay for each one
Move your workplace to the future with apps that are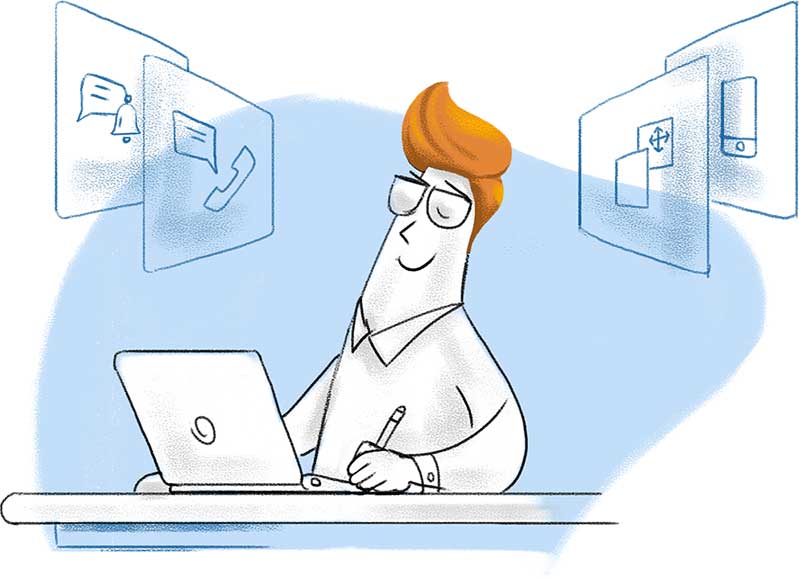 Ready to use

A package that can be used from the get-go.

Secure

Enterprise-grade security to ensure the complete safety of your data

Cloud-based

Accessible from anywhere on the globe.

Affordable

Highly dependable solutions at a great price. (Only $3/month/seat)