Quickly build your winery application
The intuitive drag-and-drop interface makes app-building smooth sailing. Winemakers can do a lot in Creator, even with zero coding skills. Build custom applications to efficiently manage all your processes, from the production of grapes to the bottling of wines.
Drag-and-drop fields to create order forms
Ensure error-free data entry through validation
Add logic to your work order forms
Share your application with co-workers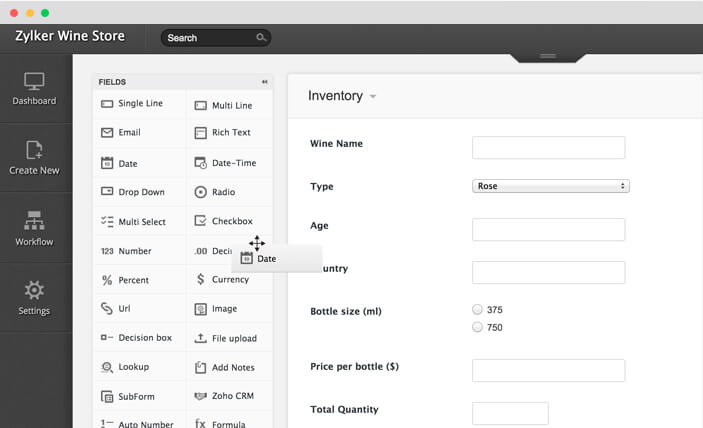 Automate your daily winery processes
Automate repetitive tasks and simplify your work. Carry out regular processes through automated notifications and reminders set on assigned work orders.
Schedule alerts for shipments
Notify customers of their order status
Instantly remind distributors on process deviation
Set reminders for wine-aging process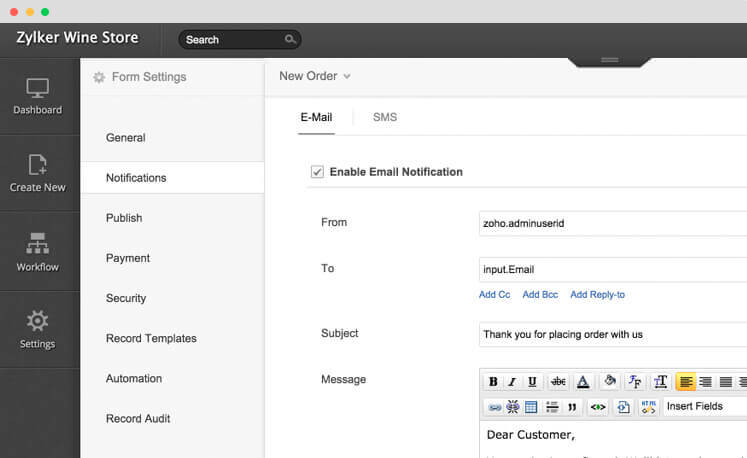 Build powerful reports and visualize your winery data
Zoho Creator provides customized and flexible reporting for every stage of the wine-making process. Visualize your data in easy-to-comprehend charts to arrive at important business decisions.
Analyze total producing area by wine variety
View inventory history at anytime
Track your daily sales summary
Analyze sales distribution across regions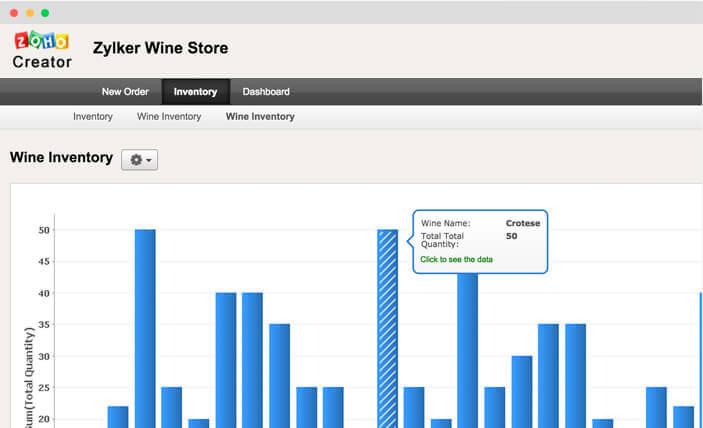 Perform winery operations from your palm
You can access or update your data from your Android or iOS devices. Instantly collaborate and communicate with your team and customers in real time.
Create and assign work orders on the go
Track orders and process shipments
Perform real-time barrel management
Send emails to club members