How customers used Zoho Creator in 2019
We started the year with the promise of providing businesses and web app creators with a powerful, feature-rich low-code development platform to streamline their custom solutions needs. With 2019 having come to a close, here's a quick look back at how our customers used Zoho Creator: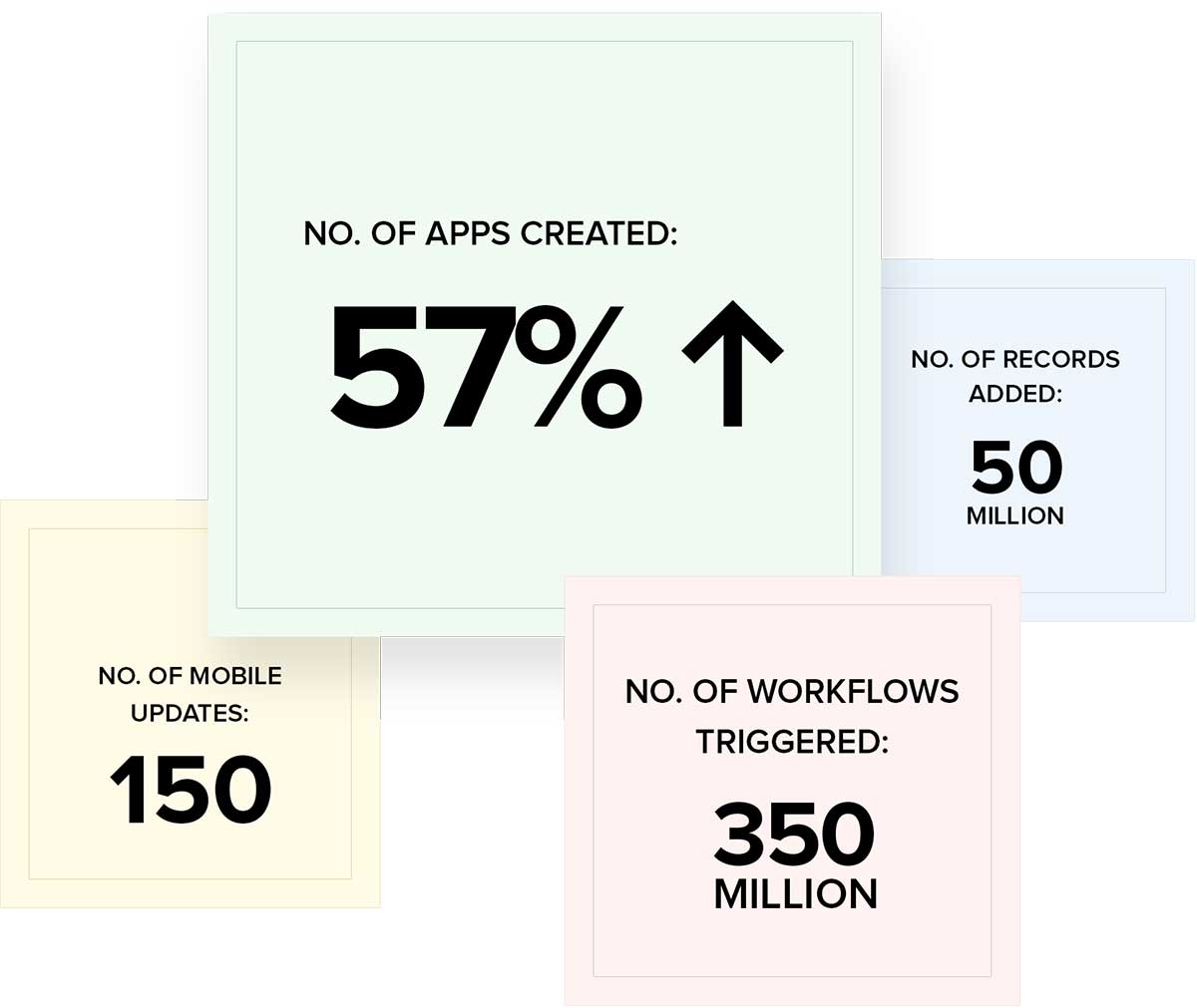 Impressive accolades
Thanks to you, we also had some notable achievements this year:
A step closer to the perfect user experience
One of the major milestones of 2019 was all the new feature releases and major enhancements implemented. We were busy crafting new capabilities, fine-tuning our product, pushing our boundaries, and challenging ourselves to make every user more efficient.
Read the E-book
A look back at our events
We travelled around the world to see you, meeting product experts, leaders, influencers, partners, analysts, designers, customers, and peers from the industry, along the way. These interactions with Zoho Creator users is what keeps us exploring, understanding, and learning.
Training events

Boutique events

Overall attendees

k+

Third-party events

Zoholics
What people said about Creator
We couldn't be more grateful for the reviews and feedback we got in 2019. This year, we topped the rankings on several review aggregators—all based on feedback from our customers.