Your database is 4 steps away.
Collect data
Gain control
Gather insights
Share knowledge
Data collection simplified.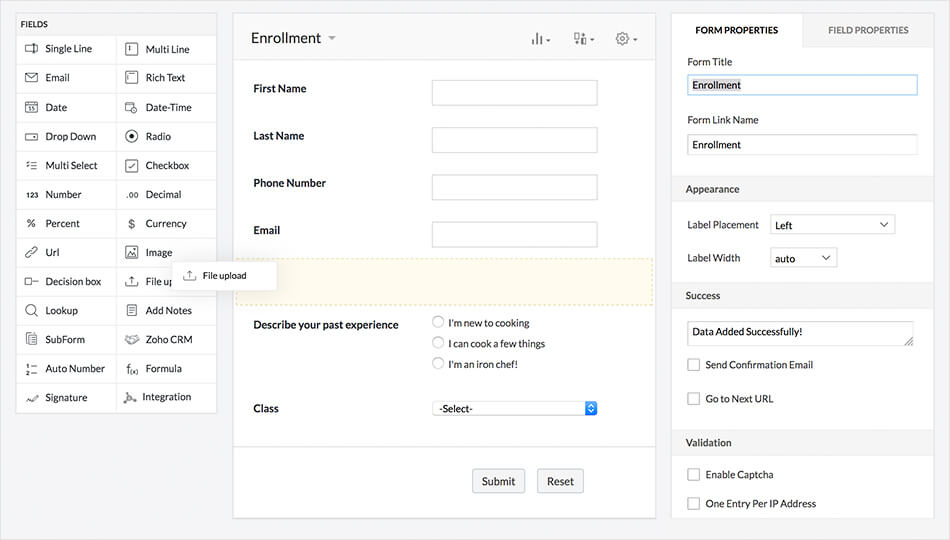 Gain control of your business.
Automate your tasks.
Don't waste time writing out email responses or task reminders by hand. Create schedules for recurring tasks, and let them take care of themselves while you take care of your business.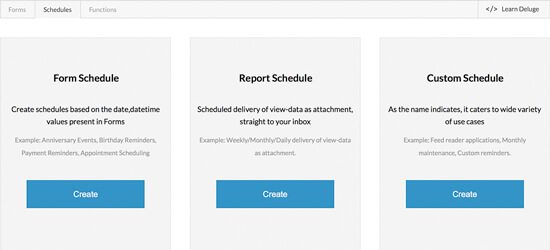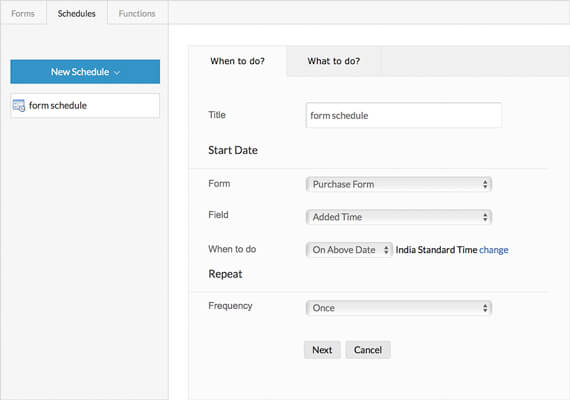 Set up your workflows.
Set up your workflows and cut down on repetitive tasks with an intuitive interface. Create automatic alerts and triggers so Zoho Creator knows what to do, and when to do it.
Turn information into action.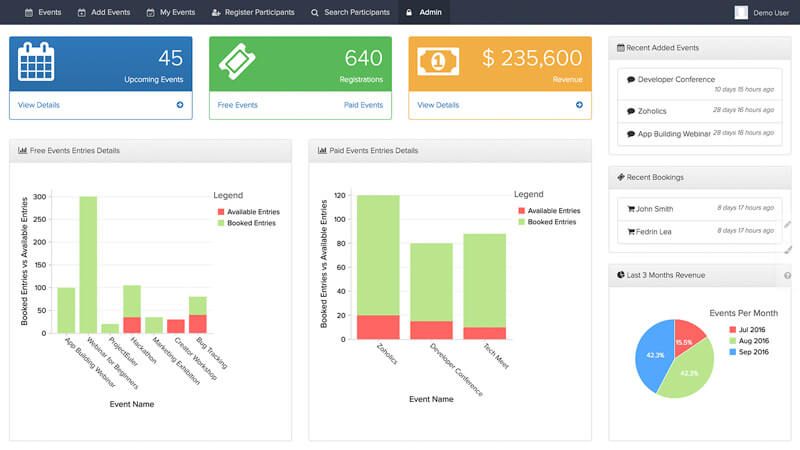 Build custom reports.
Create reports you need with data you need to see. You can sort, filter, and group data, or even fetch related data from other reports and combine them in a single view.
Chart your data.
Watch how your business is growing with a wide range of charts and graphs. Whether it's in lines or shaped like pies, customize how you visualize data.
Create a dashboard.
Gain insights into your business at a glance. Combine key metrics on a single page and color-code your data so you can easily see how your company is doing.
Make your data mobile.
The mobile revolution is here to stay. Access your database on the go by downloading the Zoho Creator mobile apps for Android and Apple devices.