Migrate from Quick Base to Zoho Creator in 3 easy steps.
Step 1
Export your Quick Base applications in XLS, CSV, or other compatible file formats.
Step 2
Attach the files and send them to us in an email.
Step 3
Sit back while our migration experts migrate your data to our platform.
Keep your business within the reach of your fingertips.
Unlike Quick Base, the apps you build on Zoho Creator or install from our App Deck are automatically available on iOS and Android devices. You can even customize layouts and gestures for them.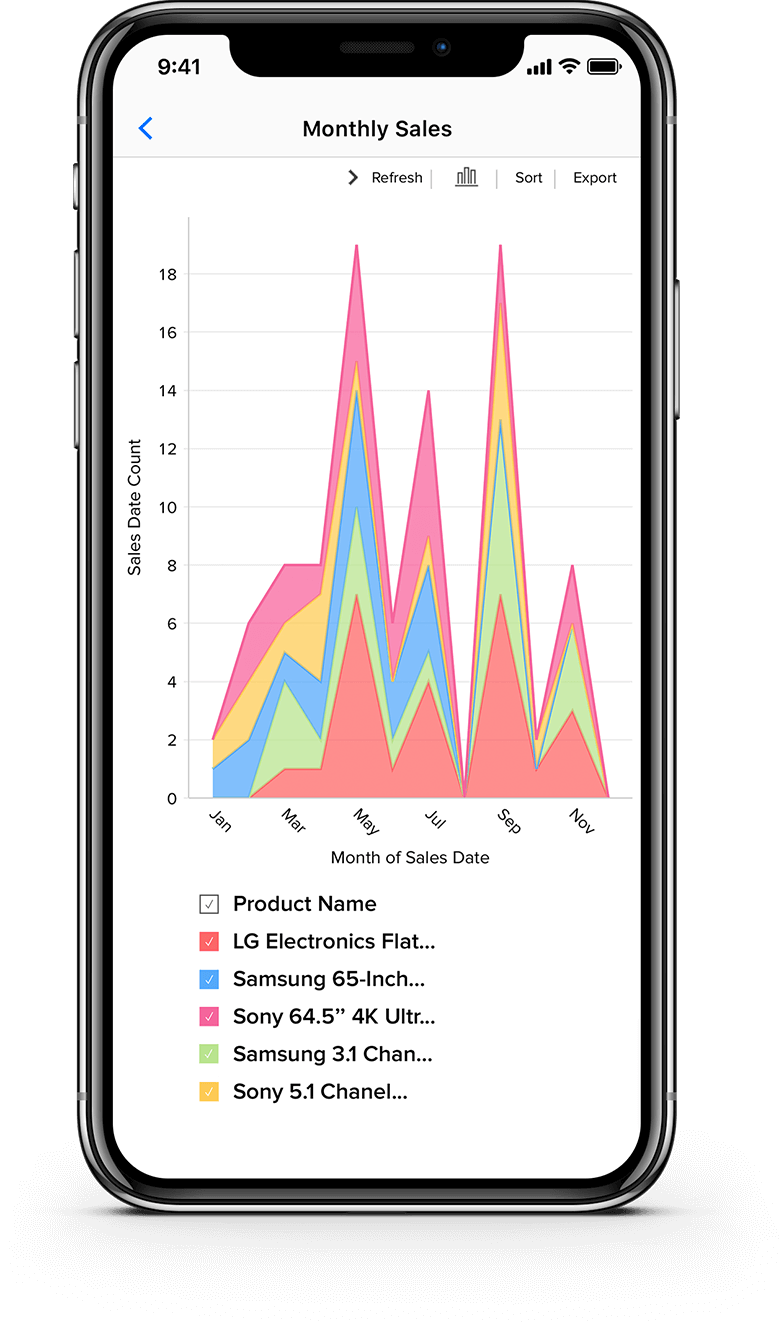 Why is Zoho Creator a better option?
Form builder: Build forms without hassle.
Create attractive forms with our code-free form builder. Just drag and drop from over 31 field types to create custom forms. Publish them online or embed them in your website.
Workflow builder: Map out your business process automation.
Automation can be tricky, especially if your processes span across multiple applications and other cloud platforms. From executing complex integrations to digitizing daily tasks, the workflow builder enables you to configure workflows with simple logic and a few lines of code.
Page builder: Get data-informed.
Translate unstructured data into meaningful output with custom-built pages, and identify trends, anomalies, and patterns that otherwise might go unseen. Construct detailed dashboards with forms, reports, and layout snippets with our page builder.
Analytics: Make data visualization smarter.
Drive better decision making with data analytics and advanced reporting features. Select from a range of report options, like pivot, list, kanban, calendar, timeline, and maps. Creating a custom report for specific requirements is just as easy. Simply sort, filter, and group data from different forms.
There's no paying extra for essentials.
It doesn't get any easier—if you don't use, you don't pay for it. Choose from our flexible tiered pricing plan, each with a comprehensive suite of features and add-ons. We also offer a 15-day premium trial that gives you access to all our features.
No stone unturned
Features

Zoho Creator

Quick Base

Forever-free plan

Drag and drop interface

Workflow builder

Form builder

Page builder

Native apps for Android and iOS

Mobile Customization

Live Chat
So what are you waiting for?
Evaluate Zoho Creator and reach out to us with any questions you may have about the platform. We promise you a glitch-free migration.