What is
process management?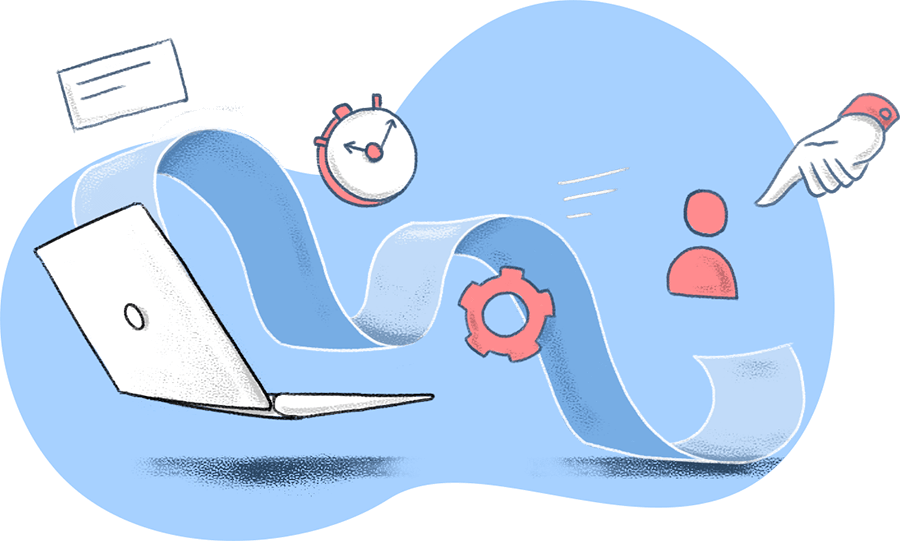 Process management is the way an organization manages and executes its processes to achieve desired outcomes. It involves designing, implementing, and optimizing process models to eliminate bottlenecks, optimize operational costs, and make day-to-day processes as efficient as possible.
Process management evaluates the different stages of the process and works on improving them. This helps organizations identify human errors and reduce process gaps. Streamlined processes can help you turn your business into a well-oiled machine.
The most common examples of processes in an organization are onboarding new employees, and the procurement-to-pay and order-to-bill processes.
Types of
business processes
Processes are usually categorized into three types:
Primary Process
Adds value to the product
Provides value to the customers directly
Examples - Creation, building, and marketing the product, presales and sales of the product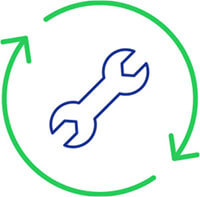 Support Process
Increases the effectiveness of the primary process
Supports everyday operations of the organization
Examples - HR activities and IT department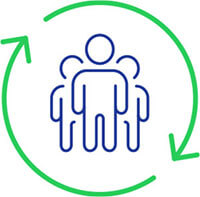 Management Process
Involves operations, corporate governance, and strategic management
Measures overall results and deals with opportunities and threats
Examples - Business management
Why does process management matter?
Different business functions have specific roles in executing the process and the results of processes are what matters. However, managing functional departments as if they where individual entities will not give best results. The solution is to break away from functional silos and manage processes rather than departments. By implementing business process management tools, organizations can improve their processes and keep all aspects of the operations running optimally.
With an effective process management platform, you can eliminate ad hoc work practices and optimize business operations. This results in better operation of the company and improved relationships with customers by ensuring the key strategic issues are handled.
Successfully employing process management leads to benefits like
Agility
Increased productivity
Eliminates revenue leakages
Reduced risks
Better compliance & transparency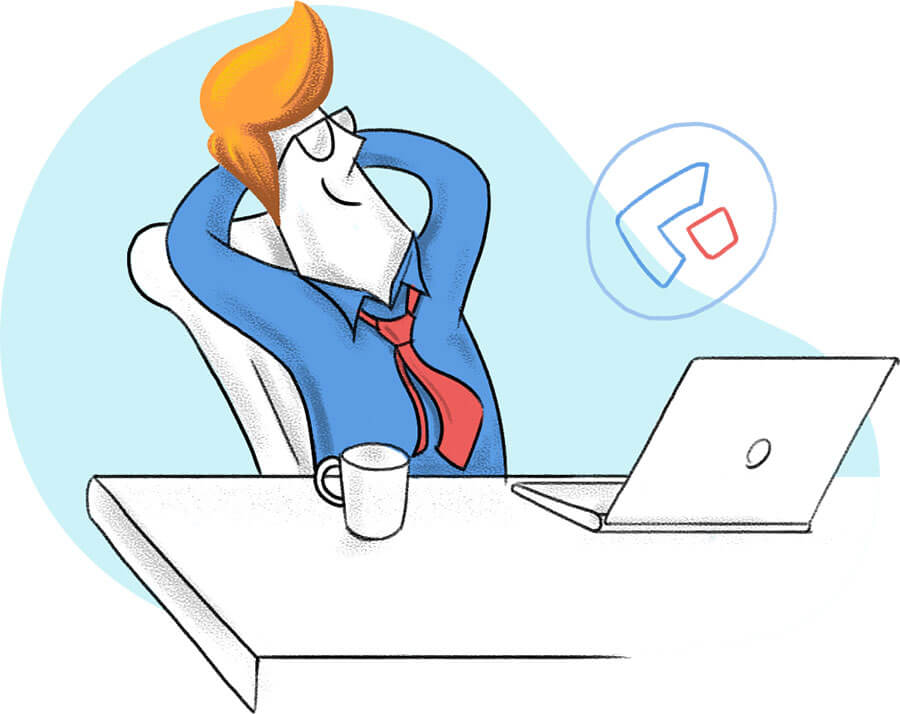 Simplify process management with low-code
Most business process management (BPM) software providers have focused on incorporating low-code capabilities, over the last few years. Low-code enables businesses to respond faster to market changes and new customer demands.
Zoho Creator is a low-code platform that helps businesses across the globe build customized process management software specific to their business needs. With Creator, you can automate almost any task, bringing all your work under one roof and ensuring that everything is streamlined and efficient.
4 easy steps to streamline your processes
Design
Build your app with drag-and-drop functionality, rapidly create forms and reports of the business process, and include them in easy-to-build, easy-to-use interfaces.
Automate
Get your process running faster with prebuilt connectors and easy-to-configure APIs, and deploy apps as soon as the design is complete.
Monitor
Keep an eye on the process as it runs through the workflow. Get analytics on it in real time for proactive awareness and to continually meet your goals.
Optimize
Identify bottlenecks and inefficiencies, and address them before they happen. Apply past performance and burgeoning trends to create self-optimizing processes.
Top brands that use our platform
Get started with our ready-to-use process management apps to manage your organization