What's an aPaaS platform?
An aPaaS platform provides all the technical infrastructure that's necessary to develop, deploy, and maintain applications. These platforms satisfy all the needs that may arise during an application's development lifecycle, and promote rapid application development.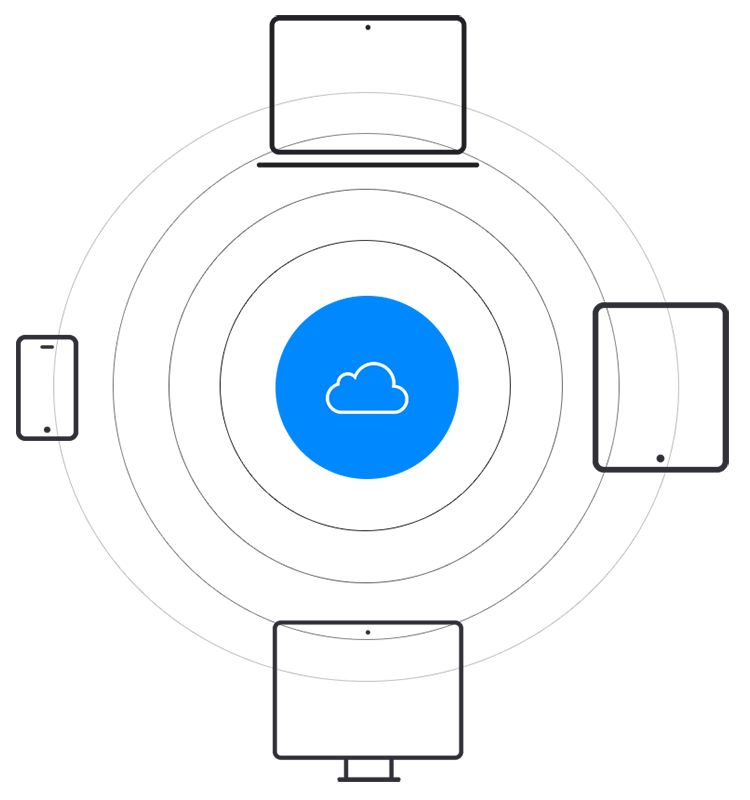 Why choose an aPaaS platform?
Because aPaaS platforms provide:
The servers
With an aPaaS platform, you don't need to set up and maintain expensive servers and content delivery networks for hosting your applications.
The databases
No need to install, configure, or maintain outdated SQL or complex-to-use noSQL databases for your applications. An aPaaS platform like Zoho Creator functions as a full-fledged platform that abstracts itself as an online database.
The entire network topology
Your application's network topology needs are automatically provided for by the aPaaS platform.
The scaling infrastructure
aPaaS platforms ensure that your applications scale dynamically and automatically with the number of users. No more crashes due to scaling problems.
The security framework
Your developers don't need to worry about application security, as it's ensured by the stringent firewalls and security mechanisms of the aPaaS platform.
The advantages of aPaaS
For developers
Development and deployment needs fulfilled
aPaaS platforms cover all the needs of developers, from development to deployment. The Zoho Creator aPaaS platform, for instance, provides the development environments, operating systems, hardware, network infrastructure, containers, and deployment environments. This makes the deployment of any app a breeze.
Agile-enabled software development
Application platforms as a service, like Zoho Creator, are agile-ready, guaranteeing unmatched speed to market for apps. Prototypes can be rolled out in minutes, instead of weeks and months, and iterating over builds becomes a walk in the park.
Technological freedom
aPaaS platforms don't enforce vendor lock-in for developers. On top of the existing tech provided, custom logic can be coded and new software modules can be implemented. Developers can use their tools of choice, and build on top of the existing aPaaS tech. App builders gain unprecedented freedom to implement bleeding-edge solutions.
Develop once, deploy anywhere
aPaaS platforms like Zoho Creator provide one-click deployment to the web, iOS, and Android. There's no need to code for different software architectures, saving you months of labor and tons of money.
For business users
The chance to become citizen developers
Line of business users can develop their own apps because aPaaS platforms are app-building solutions that require minimal technical knowledge—no more waiting on an overworked IT department to build your mission-critical app!
Control over expenditures
Business stakeholders only need to pay a monthly subscription fee for aPaaS platforms. App-building platforms like Zoho Creator give you more control over expenditures, as you don't have to shell out huge, unpredictable amounts of money for infrastructure, hardware, and software licenses, as is the case with traditional application development.
The ability to deliver high-quality SLAs
With the entire technical infrastructure managed and assured by the aPaaS platform provider, business users can guarantee high-quality SLAs for their customers.
Tremendous flexibility
aPaaS platforms provide business users with tremendous flexibility. Changes in application requirements and use cases can be quickly incorporated, because application platforms as a service, like Zoho Creator, are modelled on rapid application development principles. Delayed deadlines are a thing of the past with aPaaS.
Low-code: The secret ingredient of aPaaS platforms
Many aPaaS platforms offer low-code-based application development.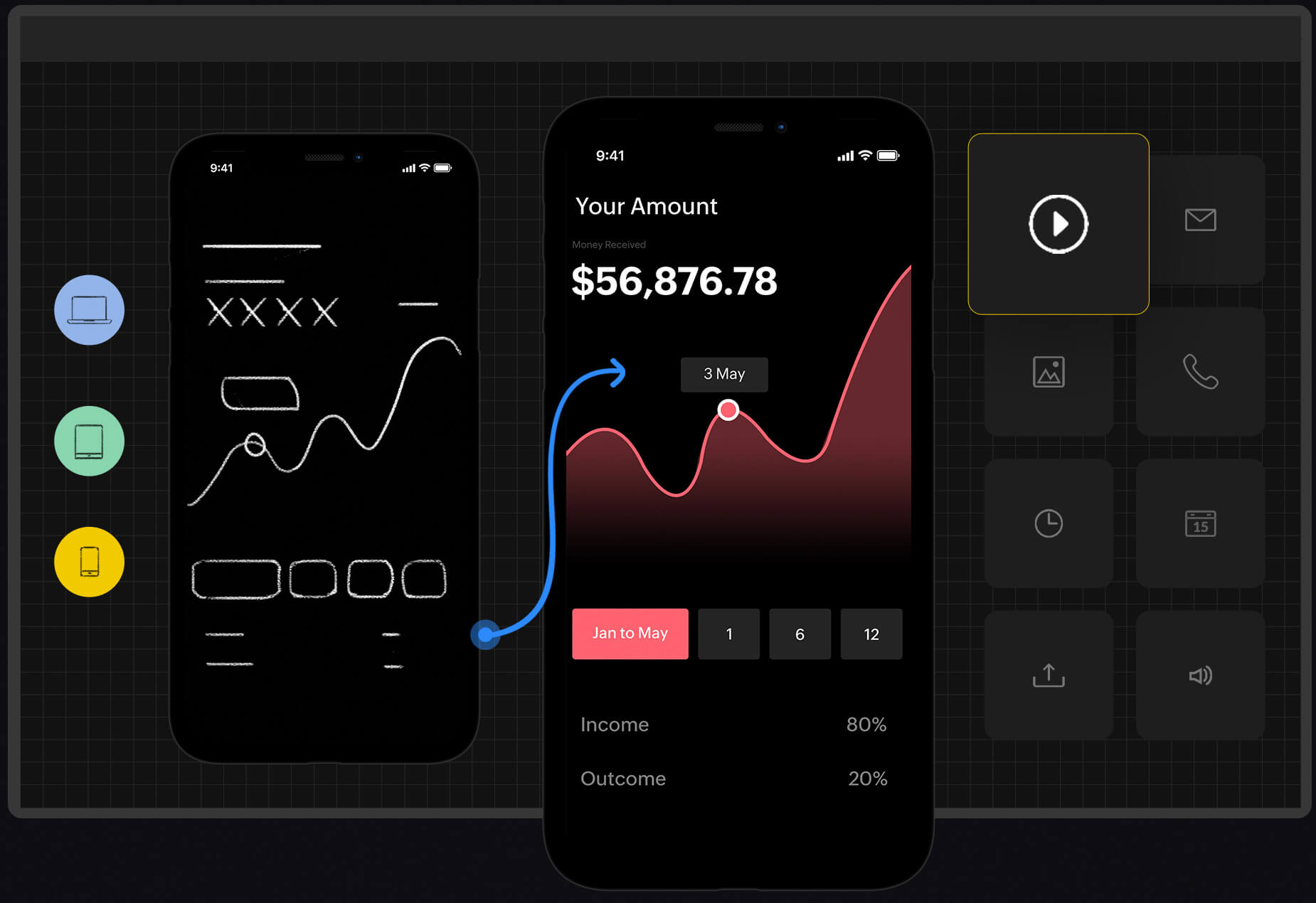 What does low-code mean?
Low-code, in a nutshell, is the usage of minimal programming code to develop applications by leveraging visual development methodologies.
Some features of low-code platforms are:
The use of visual builders for application development. Some options offered by Zoho Creator are drag-and-drop builders to create forms, reports, workflows, and pages.
Implementation of custom logic using a low-code scripting language, like Deluge, in the case of Zoho Creator. Zoho Creator also provides you with a robust IDE that allows you to drag and drop Deluge code snippets to write custom logic, putting powerful workflows at your fingertips.
Zoho Creator:

The comprehensive, feature-rich, affordable aPaaS platform Try Zoho Creator
Frequently Asked Questions
Will the applications developed on an aPaaS platform need technical updates from time to time?
No. The platform automatically upgrades your applications, allowing you to iterate on and update only the logic and functionality of your applications.
Do applications developed on aPaaS platforms require QA and testing?
No. You only need to ensure the logical accuracy of your applications. No testing and QA is required on your part, as the aPaaS platform provider subjects the platform to stringent testing to ensure minimal bugs.
What software development methodologies are supported by aPaaS platforms?
aPaaS platforms support rapid application development (RAD) and agile software development methodologies. One can even implement lean software development on these platforms.
What is PaaS, and xPaaS?
PaaS means platform as a service, a superset of aPaaS. xPaaS is an acronym where the x stands for the service being offered. Please refer to Zoho Creator's PaaS page here.
Do aPaaS platforms like Zoho Creator support mobile app development?
Yes. Zoho Creator offers one-click deployment of apps to iOS, Android, and the Web. Please refer to this page for more info.
What about progressive web apps (PWAs)? Does Zoho Creator support PWAs?
Yes. Every application you create on Zoho Creator's app-building platform is a PWA. Please refer to Zoho Creator's PWA page for more info.