Discover the possibilities to simplify your order management.
Optimize stock levels.
Maintain accurate inventory levels to avoid stock-outs.
Synchronize multi-channel sales.
Manage inventory and orders across all sales channels.
Evaluate cash flows.
Access real-time data to keep track of expenses.
Manage multiple warehouses.
Track inventory across all locations on a single platform.
Set up an ordering portal.
Provide your customers with an easy-to-use ordering portal.
Monitor purchase orders.
Create purchase orders, invoices, and update your stocks instantly.
ANDY PEARCE, OPTICIAN

"We could efficiently manage our orders, stocks, customers and cashflows with custom applications built on Zoho Creator."

Watch the story
Make order management effortless.
Managing orders should be an end-to-end process; Zoho Creator makes it one.
Quickly create purchase orders
Send customized invoices to customer
Track and accept payments online
Update inventory as orders get dispatched
Stay in control of your inventory.
Build custom applications to keep track of your stocks in real time whenever a sale happens.
Maintain accurate stock levels
Access inventory data in real time
Track inventory in multiple locations
Sort inventory based on product variants
Collaborate seamlessly on mobile devices.
In just a click, you can place or receive orders from vendors and customers on your Android or iOS devices.
Easily track orders and shipments
Send purchase orders on-the-go
Scan Barcode and update inventory
Customize your push notifications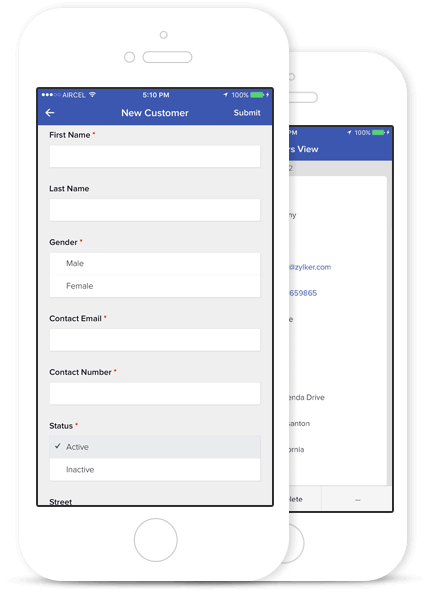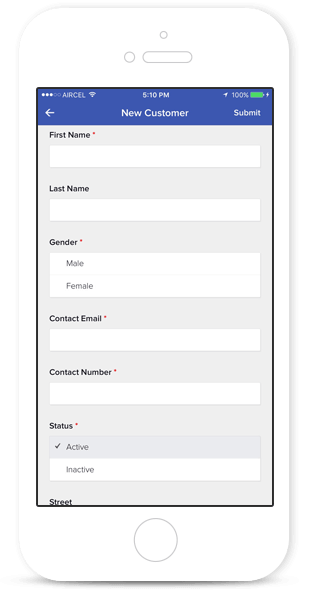 Create custom order reports and charts.
Create custom reports and charts to keep track of your expenses, inventory, and sales; and view them all in a comprehensive dashboard for easy data analysis.
Create product drill-down reports
Identify order trends to meet demand variations
Analyze sales across multiple channels
Prepare sales forecast reports
Automate inventory and order updates.
With automatic alerts to your inventory and order transactions, fulfill orders as promised and ensure that you are never out of stock or under stocked.
Schedule re-order point alerts
Notify customers on order status
Automatically update stock inventory
Schedule delivery for regular orders
Didn't find the features you were looking for? Try this.