Manage workflow dashboard
The workflow dashboard gives a high-level overview of the all the workflows in the application. You can create, edit, enable/disable, delete workflows directly from the dashboard page. The workflows are grouped under separate tabs based on the instances at which you want to trigger the workflow.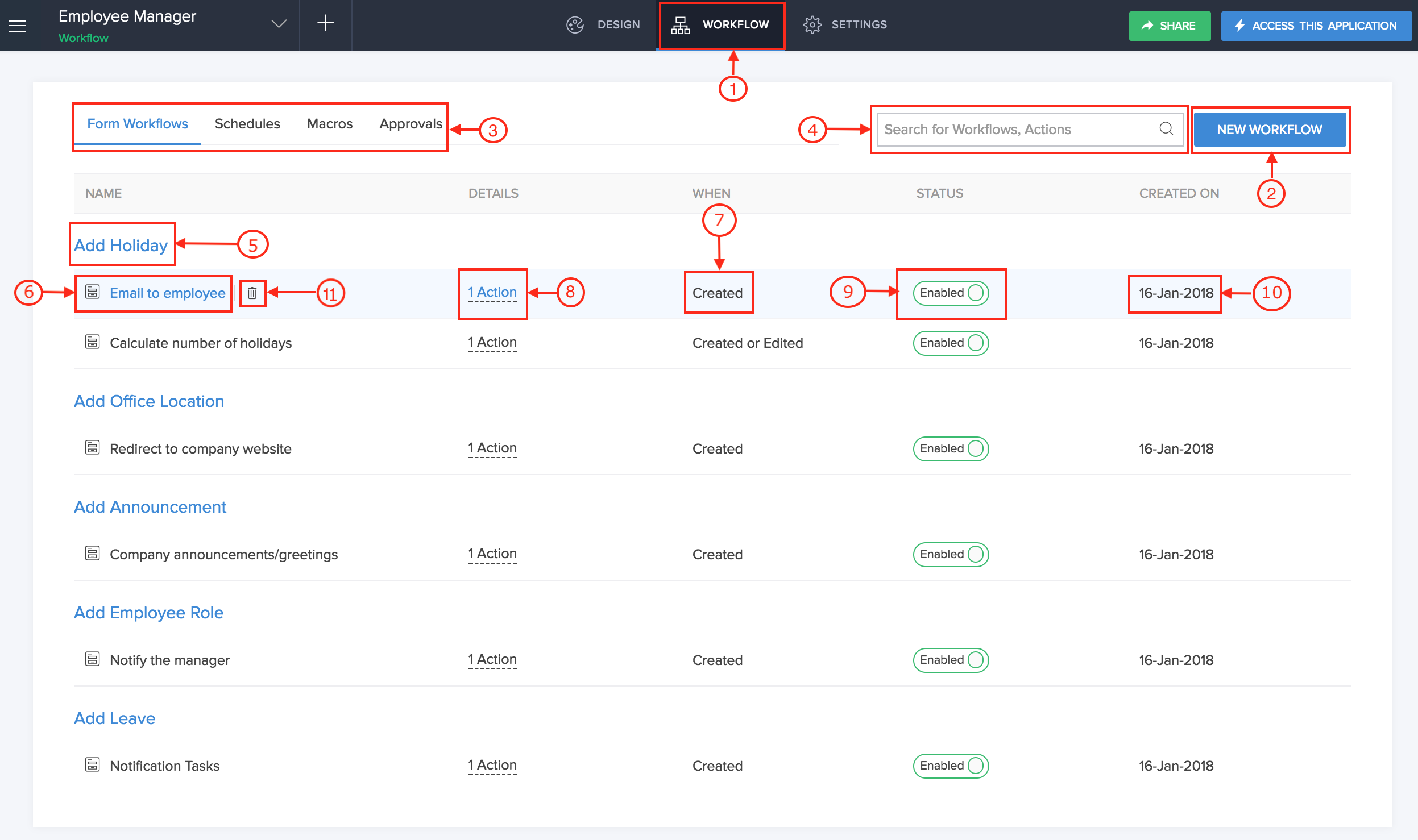 ​
The components in the workflow dashboard are listed below(See the above image for reference).
The workflow dashboard will load when you click on the Workflow section in the header strip. 
Click New Workflow to create a new workflow.
The workflows are grouped and listed under separate tabs based on the instances in which they occur. You can switch tabs to view and edit the workflows in the respective sections.
You can search for a particular workflow by specifying the workflow or action name in the search bar. The search results will display all the relevant results that match the search criteria.
The workflows associated with a form are listed under the specific form names.
You can click on a workflow name to view, add, and edit the associated actions.
Each workflow displays the form activity(add, edit or delete a record) in which the workflow will be triggered.
The number of actions associated with a workflow is shown here. Mouse over the text to see the action information.
You can enable/disable a workflow in the application using the Enable/Disable toggle button. By default, the status of workflows will be marked as Enabled. 
Zoho Creator displays the date information in which the workflow was created.
The Trash icon will appear when you mouse over an application name. Click on the icon to delete the workflow permanently from the application.