Understand name field properties in calendar report
The Name field in your report displays name values such as Customer Name, Employee Name, or Subscriber Name. This field has predefined properties that allow you to view the name in a format that suits your requirement. The report can display the full name or the first name of the person, include prefixes such as Mr. or Miss, and suffixes such as Ph. D., M. A., or M. D., based on the nature of your need and audience. All or some of these constituents form the name field. The values are displayed based on the predefined properties applicable to the field. 
Let's assume you are Consultation Booking app. The calendar report includes a name field that displays the Doctor's name. Considering the nature of requirement, your report's name field displays the full name of the doctor along with prefixes and suffixes. 
Prefix - The title that is included before the name. In this case, Dr.
First name - The user's first name. For example, Victor.
Last name - The user's last name. For example, Barbossa.
Suffix - The appendices that are included after the name. In this case, M.D.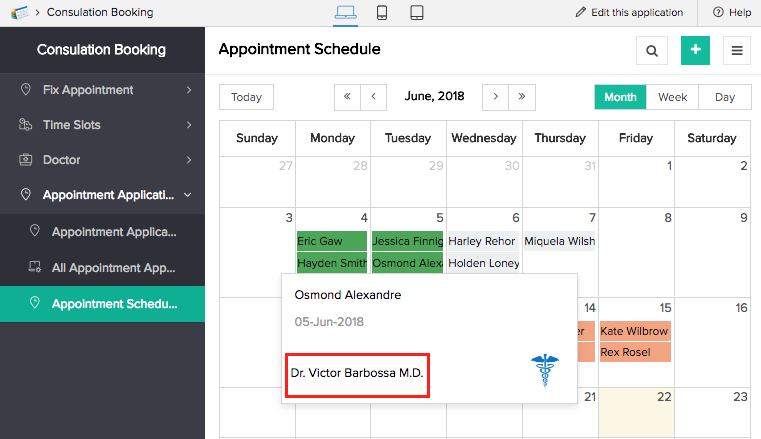 Related Topics