Manage page properties
Page properties allow you to add page parameters, configure printing options and publish a page. You will have to set properties for every page individually.
To Set/Edit Page Properties:
Click the

Settings icon.The page properties menu will appear.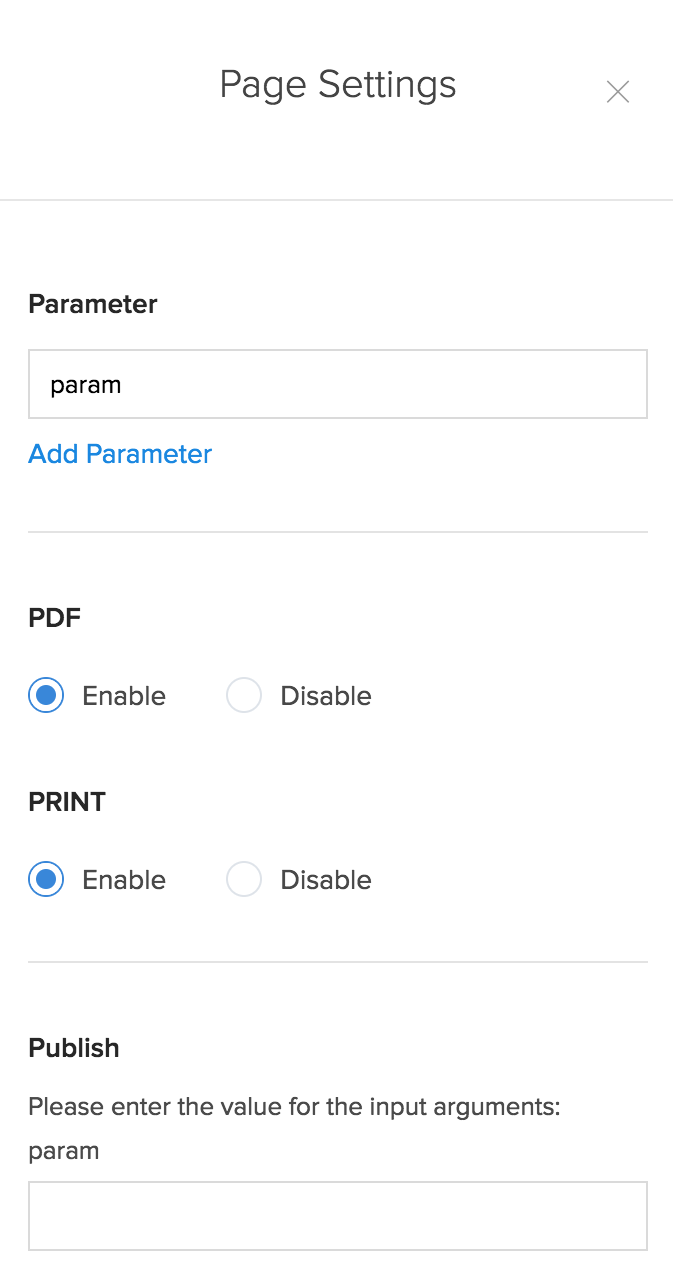 Set Parameter
 Specify a URL parameter (variable) to later access the components (Forms, Reports and Pages) in your Zoho Creator Application using these parameters.
Enable PDF view, Print options
 To enable options for PDF view and Printing, select the enable radio button. The Print and PDF option will then be available on the page.

Publish a page
Under the Publish option, enter a value for the parameter you have specified in the Parameter field above.