Understand sections
Sections display the components in your application in separate sections, and thereby provide your users a visual grouping of your application components. When you access your Creator application, you will find components such as forms, reports and pages, arranged in sections, with each section under a common header. A form and the report based on that form will be grouped into one section by default. 
Below is an example of how sections appear in your Creator application. The placing of sections in your application depends on the theme you've chosen for it.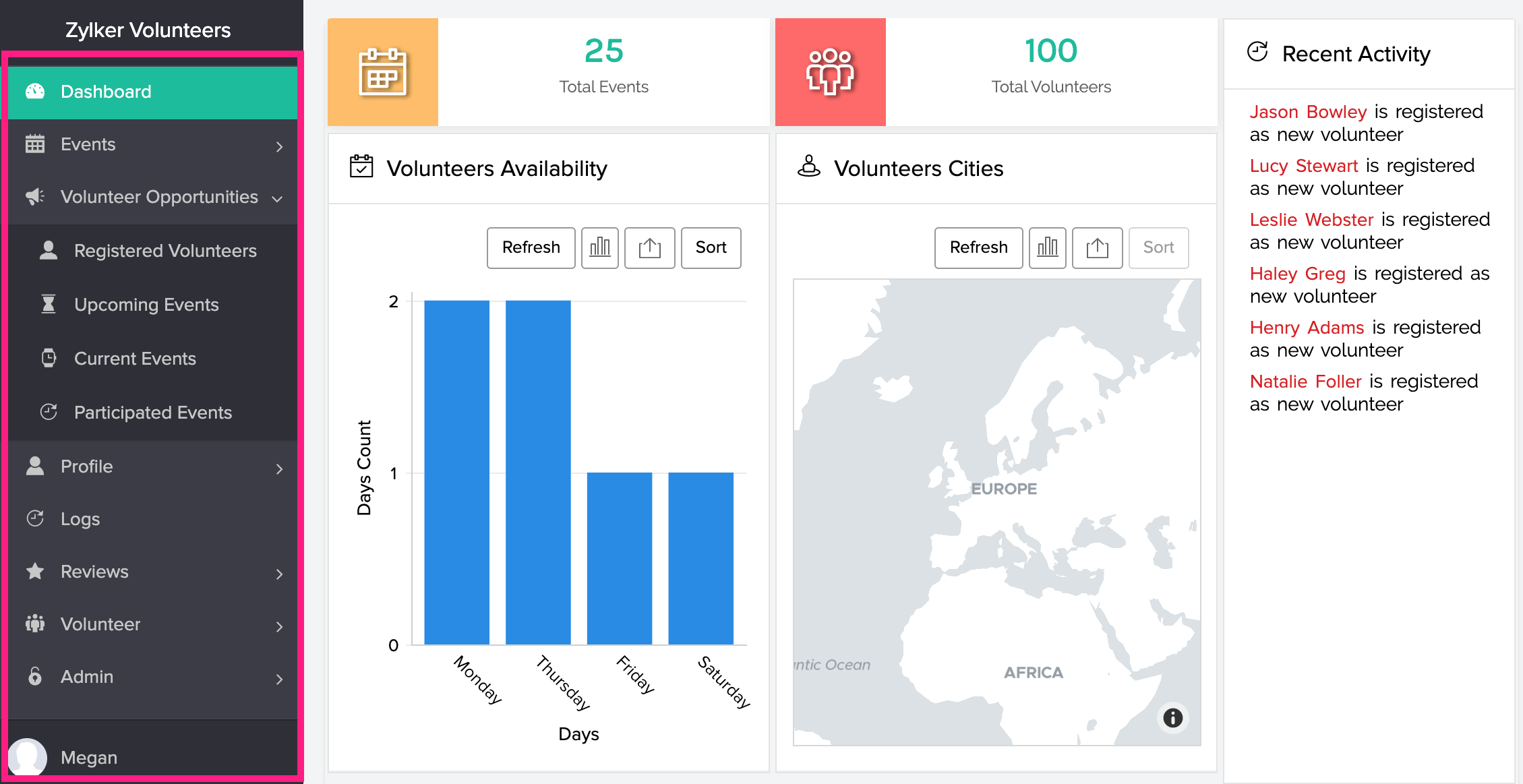 You can rearrange the layout of sections, move components across sections, rename the section header, hide or unhide a component under a section, select the appearance of icons and create a new section for browser, phone, and tablet modes.
Zoho Creator supports over 2000+ built-in icons that you can use for various components in your application. While both solid and outline icons could be used in the web, it is not the same with the two different platforms in mobile. According to the design guidelines of iphone and android devices, the former recommends using outline icons(iOS design) and the latter recommends using solid icons(material design). Hence we don't ask for Solid/Outline option when you set icons for mobile/tablet.
Related Topics