View relationship diagram
To view the relationship diagram,
Click Settings and navigate to Application Settings.

Click Relationship Diagram under Developer Tools.

The Relationship Diagram for the current application will be displayed. The following image shows a sample relation diagram in Zoho Creator. Forms A, B, and C are related while Form D is a standalone form.

To check the relationship between forms, hover the cursor over a form entity. The relationship is highlighted using linked arrows.
Form B has a lookup field to Form A

Form C has 2 subforms. One is a blank subform and the other subform is related to Form B.

The blank subform has a lookup field to Form A.

There are options on the top right corner to zoom in or out and to reload the relationship diagram. There is also a dropdown to select the forms to be displayed in the relationship diagram.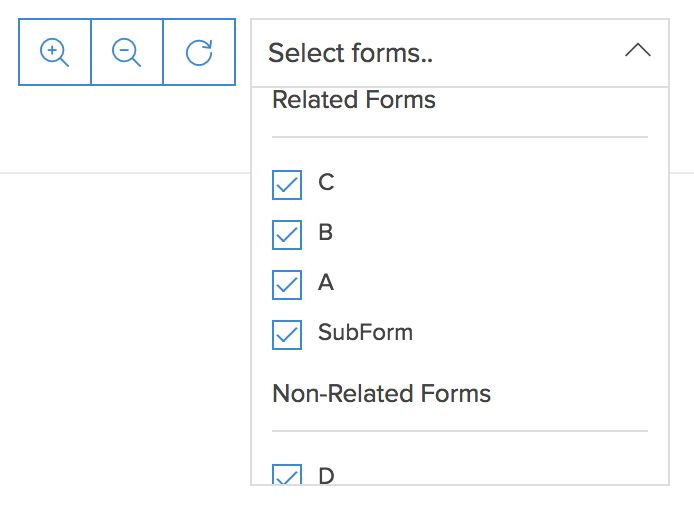 ​
Related Topics