Understand syncing with Active Directory or LDAP server
This help page is for users in Creator 5. If you are in the newer version (Creator 6),
click here
. Know your Creator
version
.
Zoho Directory enables you to delegate user authentication and management to your Active Directory or LDAP server via Zoho Directory Sync (ZDSync) tool. This tool performs a one-way synchronization from your existing LDAP server to the Zoho Directory Admin Panel. This enables you to maintain all your user identities in a single place, without having to add, edit, or disable user accounts manually in the Admin Panel. As the synchronization always happens from AD to Zoho, the data in AD is never compromised.
How Zoho Directory Sync tool works
It queries your LDAP Server.
It queries your Zoho Account.
It compares the data in the two lists.
It curates any changes during comparison.
It updates your Admin Panel with all necessary changes.
Installation and setup of Zoho Directory Sync tool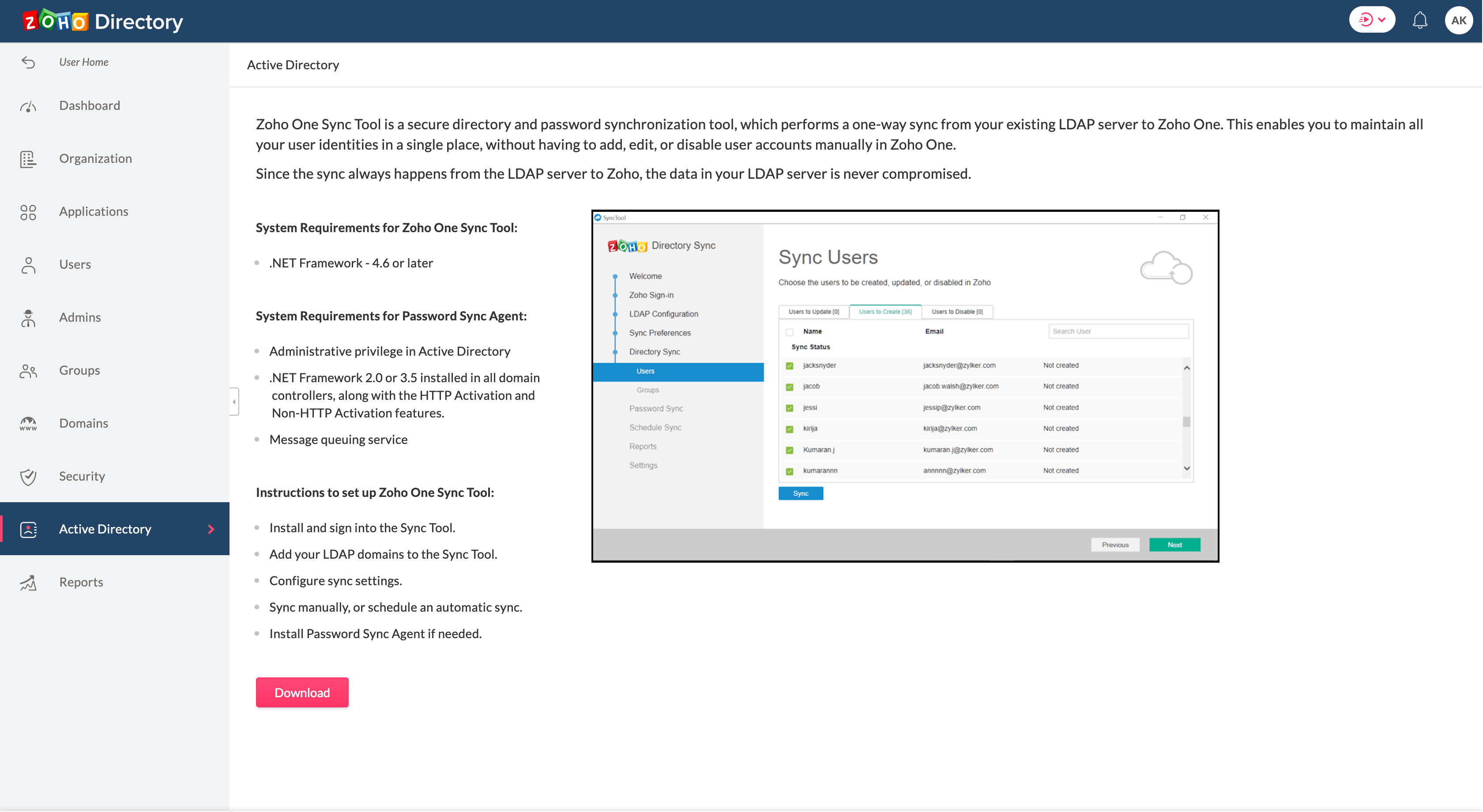 ​
Related Topics