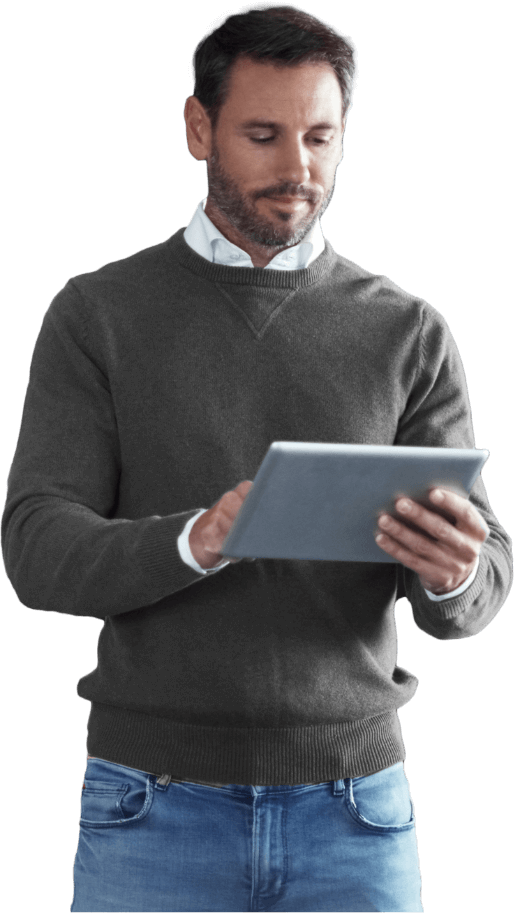 Why should nonprofits digitize their operations?
No matter what the mission of your organization is, or how big or small it is, the need for transparency is one of the key obstacles most nonprofit organizations confront. From attracting donors and sponsors to conducting events, a lack of technology makes it an arduous task. Custom nonprofit management software not only helps in boosting community engagement, but the digital transition enables organizations to streamline information, simplify communications, and automate processes.
Build your own nonprofit organization management software using Zoho Creator
Zoho Creator is an intuitive low-code application development platform that helps you build powerful nonprofit management applications with simple drag-and-drop visual builders and guided scripting.
Carry out your day-to-day operations—from tracking donors to sending out event reminders—hassle-free using our cloud-based nonprofit organization management software. Get started with one of our prebuilt applications or build a complete solution in less time, using little to no code, and ensure you can make even more of a difference.
Try Zoho Creator Now

Volunteer engagement

Automate your workflows to manage volunteer registration and other activities, like follow-ups and newsletters. Schedule emails to be sent based on a variety of customizable triggers, such as when someone signs up to volunteer or when a new event is scheduled.

Event planning

Manage administrative tasks, event planning, and execution, and more with ease. To allow attendees to sign up, incorporate online web forms into your registration setup. Send email/SMS notifications to attendees as reminders, and use calendar-style reports to ensure that event planning and scheduling never get out of hand.

Expense management

Keeping track of your expenses can be a challenging task, let alone managing all of your data using spreadsheets. However, with Zoho Creator, you can easily automate tasks like revenue calculation and expense extrapolation over a set period. Simply access individual donor reports and print them.

Fundraising activities

Run and manage entire campaigns from a single interface. Notify all of your stakeholders automatically via email and track the financial progress of your fundraiser with real-time reports.

Donor management

Maintain individual donor profiles and use custom filters and groups to build targeted donor lists based on their past giving, engagement level, campaign purpose, and more. Send updates via SMS or email for urgent appeals, campaign updates, and important news.
A 360-degree solution for all your nonprofit management needs
Keep track of donors, sponsors, and volunteers with an online database
Send bulk SMS/email invites
Manage multiple events
Automate event confirmations/reminders
Set up custom forms, surveys, invitations
Monitor campaigns with dashboards
Create and manage donor/volunteer profiles
Automate donor receipts
Send instant mobile updates/notifications
Utilize integrations with Quickbooks and many others
Why use Zoho Creator's nonprofit management app
Simple migration
It's easy to import data from spreadsheets or other database applications using our built-in solutions.
Intuitive
You don't have to hire a team of engineers and UI designers to create your app; you can do it yourself.
Affordable
Choose a pricing plan that works for you, and we'll take care of the rest—platform upgrades, new feature enhancements, and app maintenance.
Scalable
Modify your app whenever you need; there's no additional cost for making changes to your apps.
More than 500 nonprofits trust Zoho Creator.
We chose Zoho Creator simply because of its simplicity, flexibility—and it's cloud based.
M.K.Sriram,
VP Operation, Saahas Zero Waste
Zoho Creator is amazing! It has helped us deploy apps that help us communicate with our volunteer network, and gather data in a fast and streamlined process.
Sanjay Thomas,
Director (IT), MAD
With Zoho Creator, we were able to automate about 80% of our manual work. It's almost a mini NGO-specific CRM which we built using Zoho Creator.
Karthee Vidya,
Founder, Team Everest
Zoho Creator has impacted our success in a very positive way, specifically in reducing the time it takes to collect and record data, as well as making relevant data more easily accessible.
Raio Krishnayya
Founder, Center for Victim and Human Rights
Ebooks

A nonprofit management guide

Learn how you can manage your operations using our custom nonprofit software in this free ebook.

Read more

Webinar

Customer case study

Check out this insightful discussion featuring Karthee Vidya, the founder of Team Everest, an NGO, on how low-code helped him grow his organization from 1 to about 15,000 volunteers, and how low-code helps him operate it effectively.

Watch now

Webinar

Watch this webinar to learn how nonprofit organizations can benefit from a low-code platform and create customized applications to meet their specific needs.

Watch now
Nonprofit management essentials
We've already built the essential apps that you need to manage your nonprofit organization—all you have to do is install, customize them to suit your needs, and you're set!
Build custom nonprofit organization management software on Zoho Creator, so you can focus on what's important.
SIGN UP FOR FREE
Frequently Asked Questions
Why should non-profit organizations use software to manage their operations?
Like with any other organization, digitization brings with it the benefits of better organization, back up, and mobility to non-profits. This why it's essential that non-profit organizations also use software solutions to manage their day-to-day operations.
What are the best tools for non-profit organizations?
Some of the most important software tools that non-profits should use are:
Volunteer management solutions
Donor management solutions
Fundraising solutions
Event management solutions
Fund accounting solutions
What do nonprofits need the most?
It's critical for nonprofit organizations to ensure that they provide continuous and sophisticated services to their community. To do so, they must have financial stability as well as the right tools and technology to support their activities. i.e. affordable and flexible nonprofit management software.
How do I make a volunteer portal using Zoho Creator?
To unify efforts, Zoho Creator provides one-of-a-kind customizable volunteer management software. Everything from gathering information about your volunteers to grouping volunteer profiles, and more, can be done from a single place. You can also integrate your volunteer app with existing software to manage all aspects of your campaign. Check out this page to learn more.
How can low-code platforms be used for nonprofit management software?
A low-code platform enables digital transformation and the rapid development of custom applications. Nonprofit organizations can benefit from a low-code platform like Zoho Creator because of its intuitive nature, prebuilt solutions, and the fact that it's tailored to accommodate any requirements.