Change existing Report's Display Type
You can change the Display type of an existing List, Summary, Grid, Spreadsheet and Calendar Report in your Zoho Creator Application. To do this,
Select your Report from the Dashboard -> Reports tab.
Navigate to Report Settings -> Summary tab. 
Mouseover the Display Properties section and click Edit.
Select the required Display type from the drop-down list, and click Save (as shown in the below screenshot).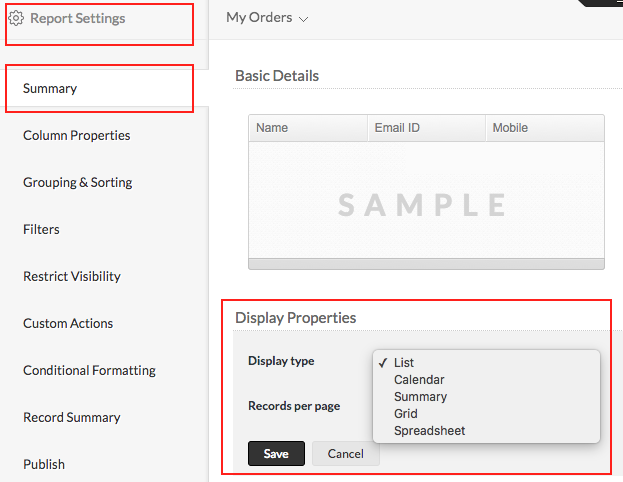 Note
: If you change the
Display type
to
Summary
, the
Records per row
parameter will be displayed. Refer
this page
to learn more about this.
After saving, the new Display type gets reflected in the Basic Details section. When you Access the application, the Report will be displayed in the format you set.