Change Existing Report Type
You can change the existing report type and the number of records to be displayed per page by selecting Display Properties of a report from the Reports tab.
Select your Report from the Dashboard.
Select Report Settings -> Summary -> Display Properties.
Mouse over the Display Properties option and click on Edit button.
Select the required display type from the drop-down list, as shown in the screen-shot below.
Click Save to save the changes.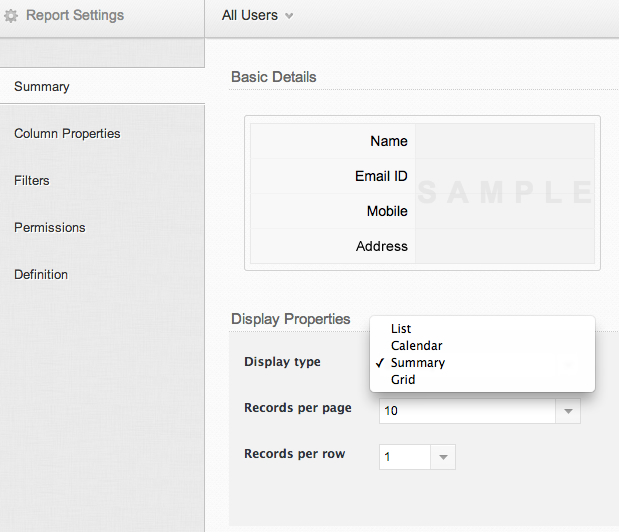 When you Access the application, the report will be displayed in the format configured in the Display Properties dialog, as shown above.