Copy From Clipboard
To create your online database by copying and pasting data from an XLS file,
Select the Import File icon from the Create New Application dialog and choose the option Copy From Clipboard.
Specify the Application Name.
Copy the data from your .xls file or from other file formats that store comma separated values or Tab separated values.
Paste the data copied from your .xls/.csv/.tsv file.
Click on Create to import the data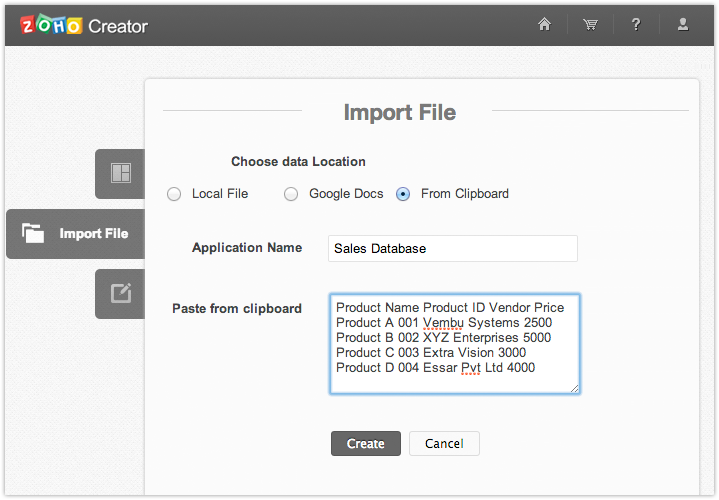 The Importing Data dialog will display the data in the following format:
The default Field Type is displayed based on the type of data pasted for each column. If a field type is not correct, select the appropriate field type from the drop-down list.
The data in the first row will be displayed as the default Label Name for each column. If the option Consider first row as Label Names is unchecked, the Label Name will be left blank. You can type a new name in the Label Name box or modify the displayed names.
If the data contains a date field, select the required date format from the list of supported date formats. Click Finish to create the application with the form data.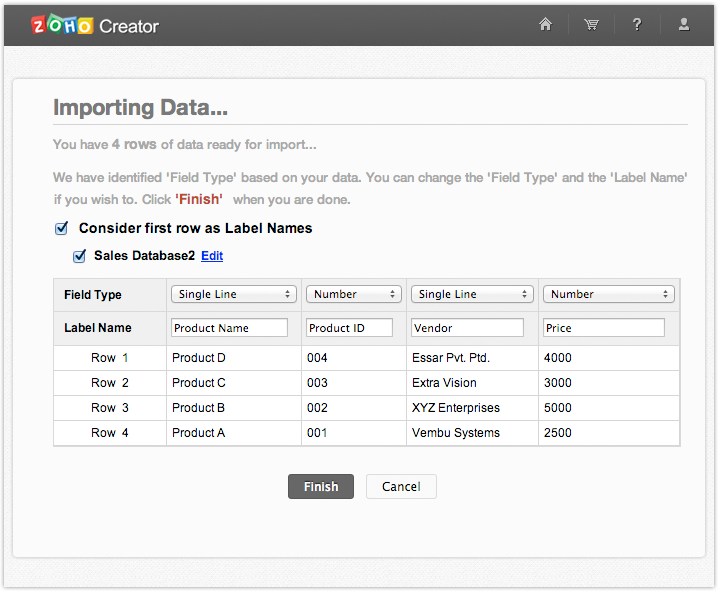 The created application with form and view will be directly displayed in Access mode.