Select From Application Gallery
When you start creating a new Application, pre-built Applications from the Application Gallery are listed by default for you to install. The Application Gallery offers some of the most popular, ready-to-use business Applications like Sales Management, Order Management, Employee Management, IT Asset Management, Event Management, etc. Click on the required Application from the gallery to view its information and to install it to your account.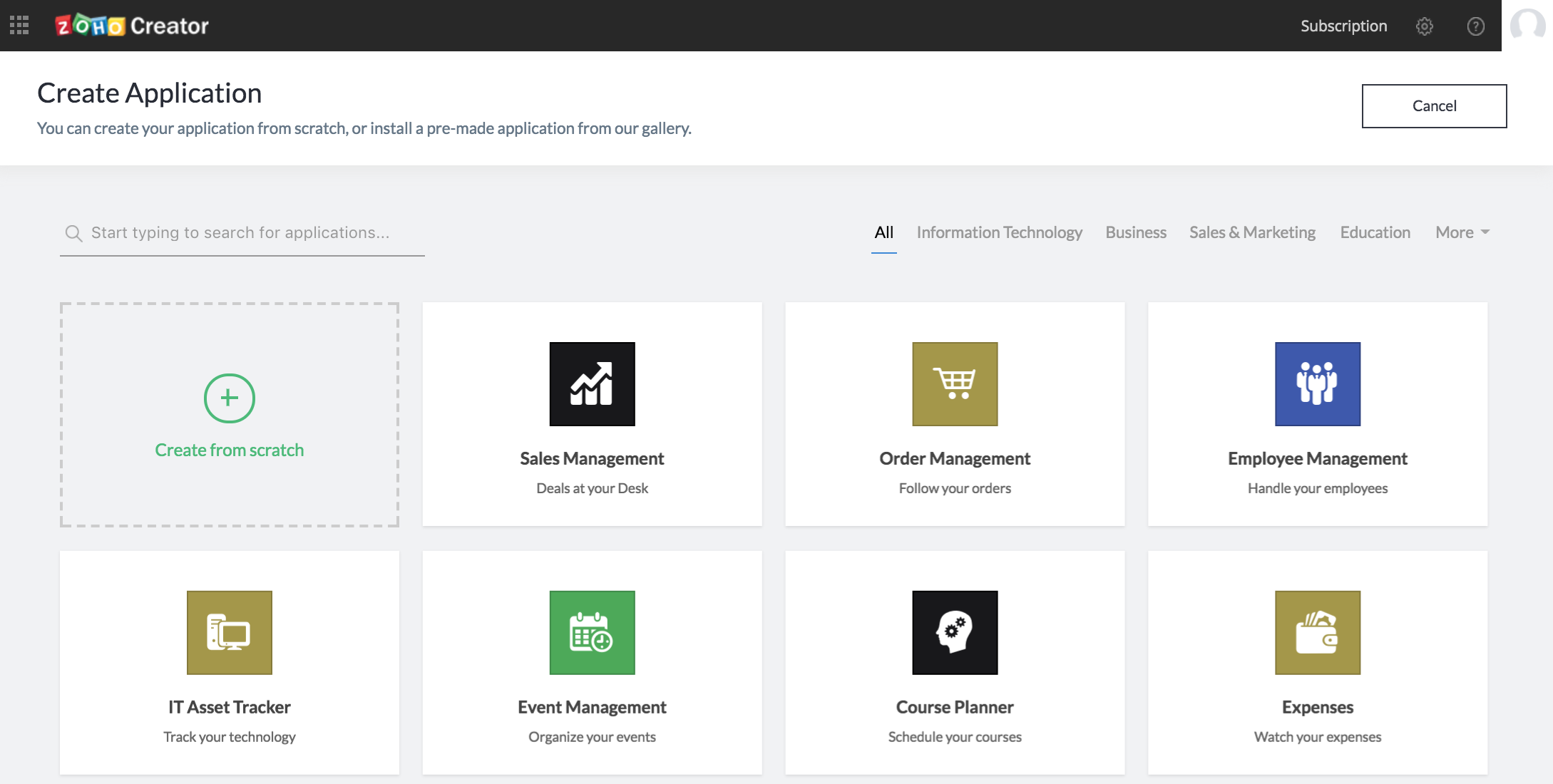 Mouseover the required Application and click on More Info to view the application details.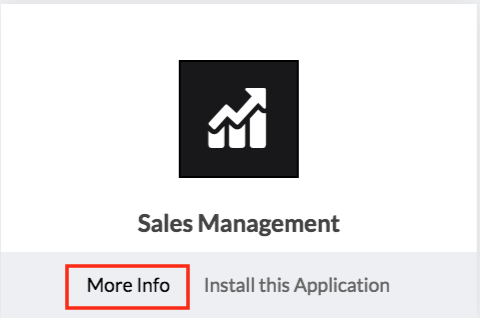 Click Install this Application to install the app on your account.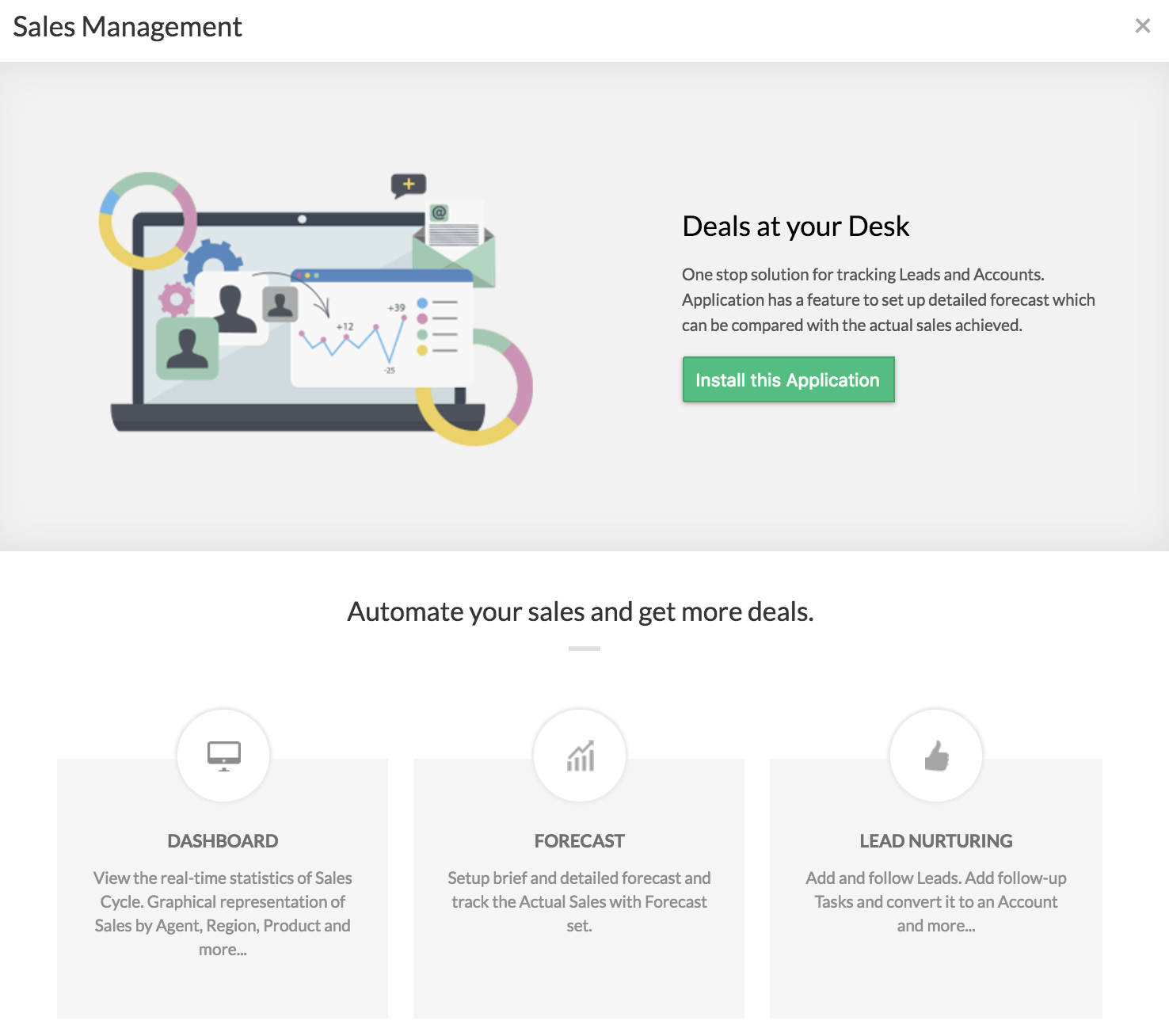 When the installation is complete, the application will be listed in your Zoho Creator home page as shown in the screen-shot below.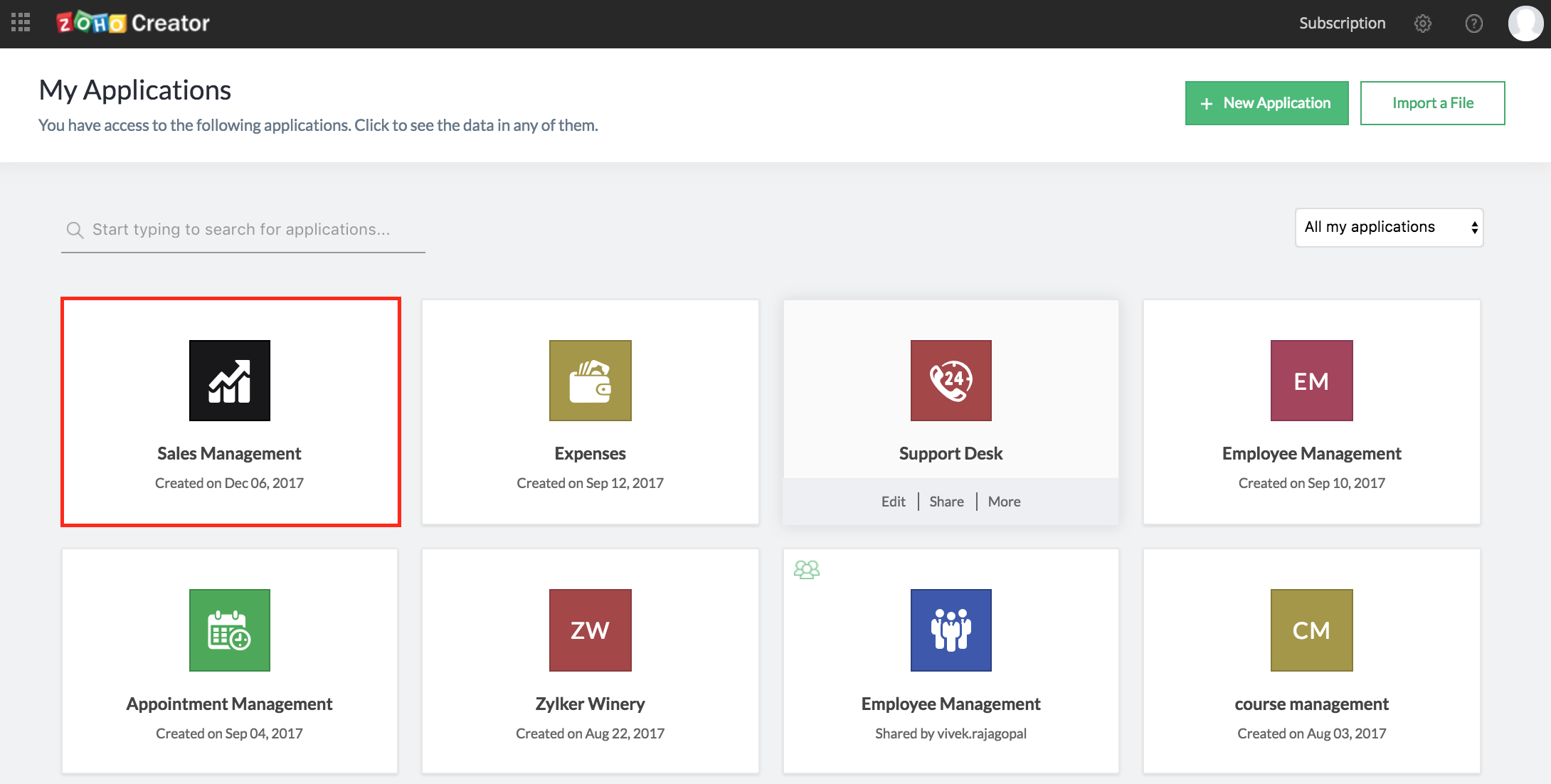 ​