Select From Application Gallery
The application gallery offers some of the most popular ready-to-use business applications like Sales Management, Order Management, Employee Management, IT Asset Management and Event Management. Pick the required application from the gallery, view demo and install it to your account.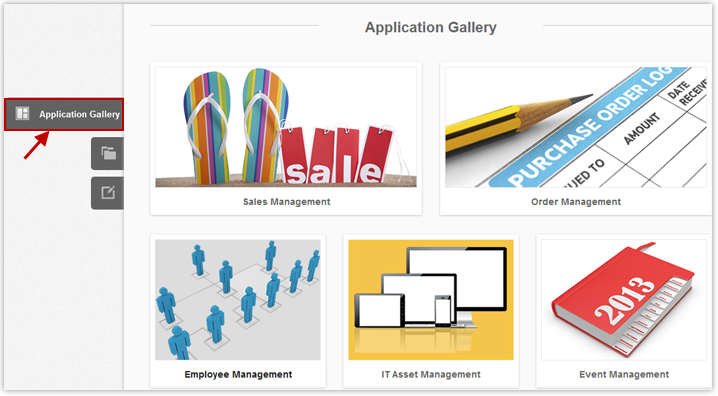 Click on Install Now button to install the application to your account.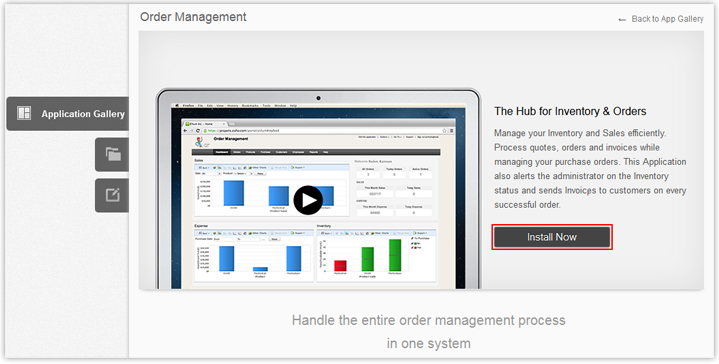 When installation is complete, the application will be listed in your Zoho Creator home page as shown in the screen-shot below.
Zoho Creator Market Place
Zoho Creator Marketplace has the largest repository of ready-to-use database applications and hosts more database applications every day. To find the right application for your requirement, click on the Marketplace icon, placed on top-right corner of your Zoho Creator Home page, and select the Marketplace option, as shown in the screen-shot below.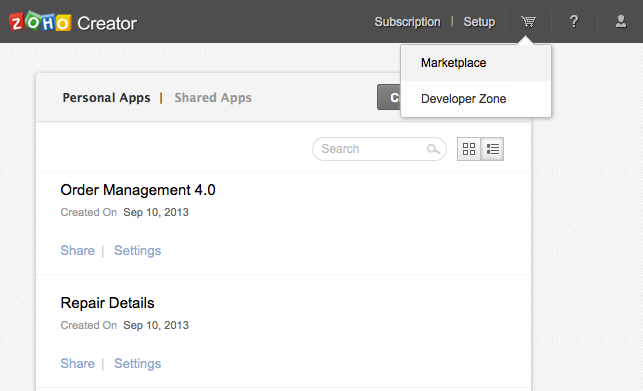 Browse through the different categories listed or search by category, view the demo and install the application. Users can also contribute their applications to the gallery and get accessed by all users.