The
3-step

transition to powerful Zoho Creator apps
Choose the Google sheet you want to convert into an app. Download it in a supported format, and upload it:
Log in

to your Zoho Creator account.
Go to

Create New Application

.
Choose

Import from file

.
Drag and drop your file or choose

Local storage

and upload your sheet.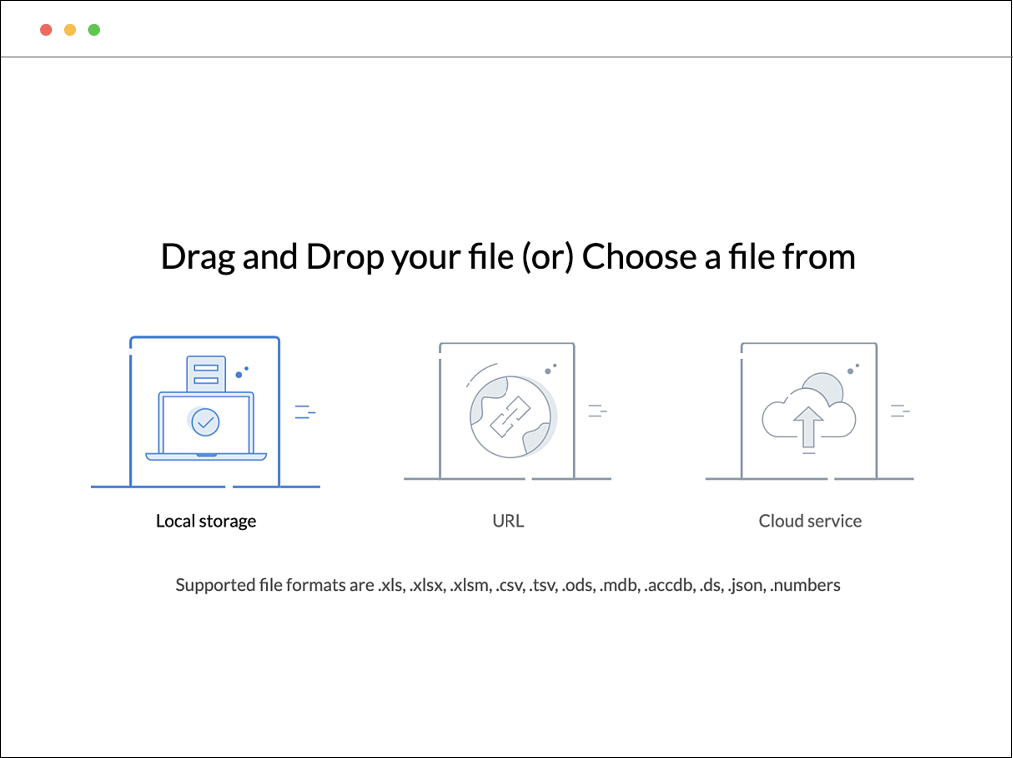 Zoho Creator then
automatically populates

your app data based on your spreadsheet.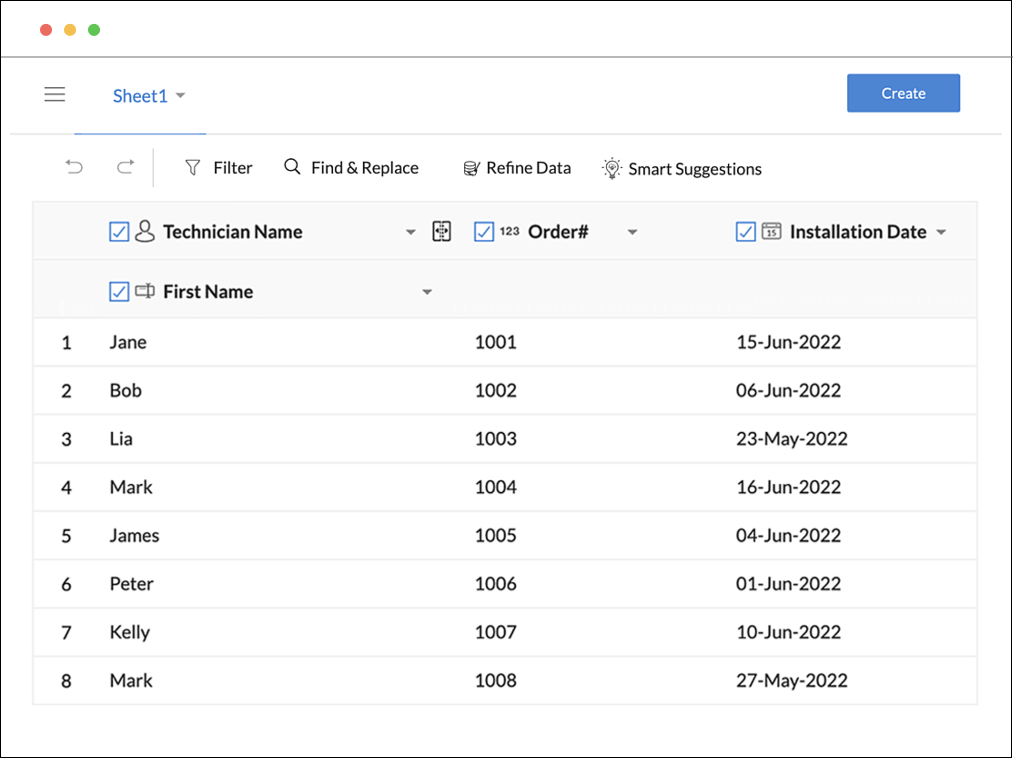 Click
Create

, and you're done!

You've successfully created your custom app, which works on both web and mobile.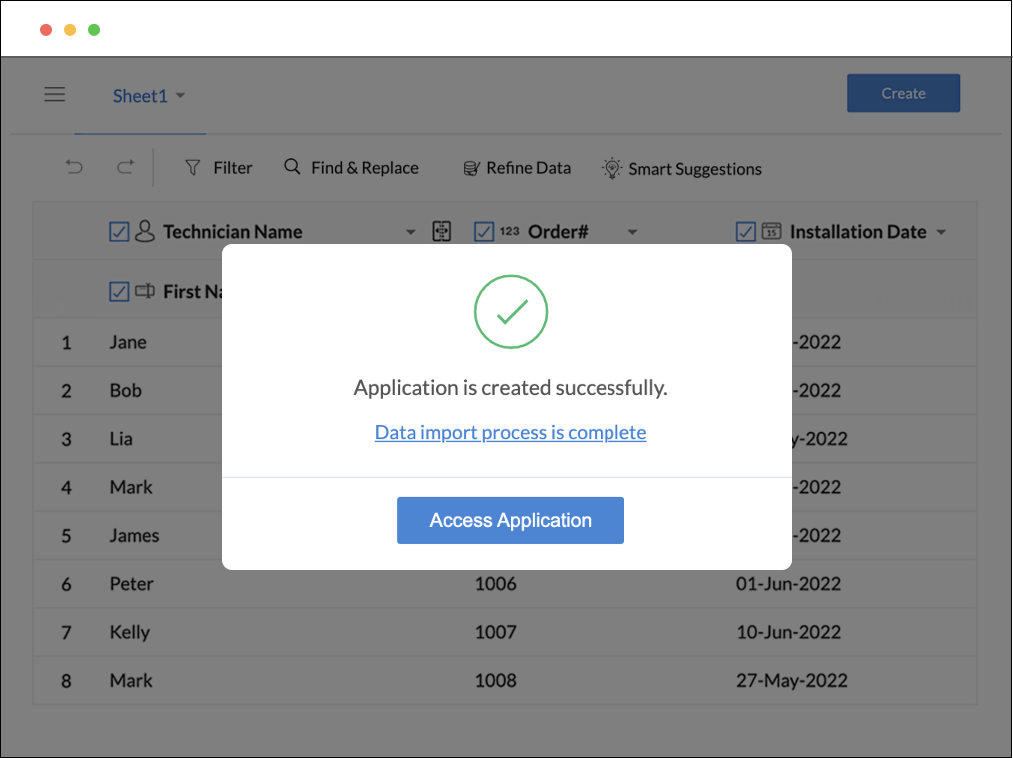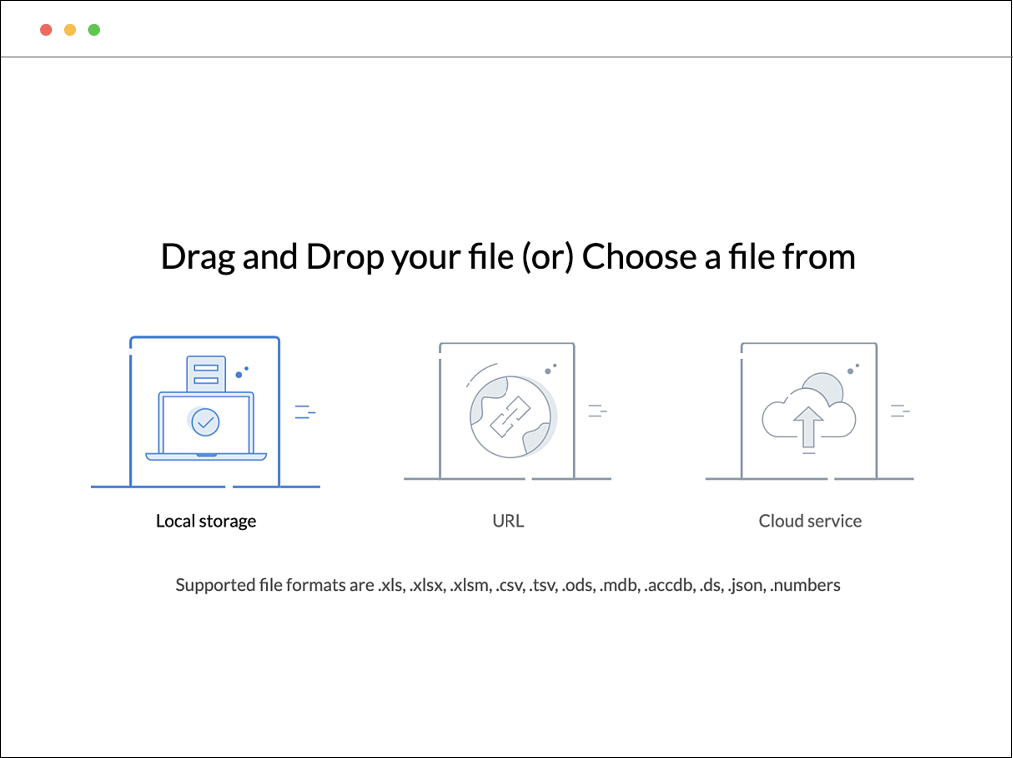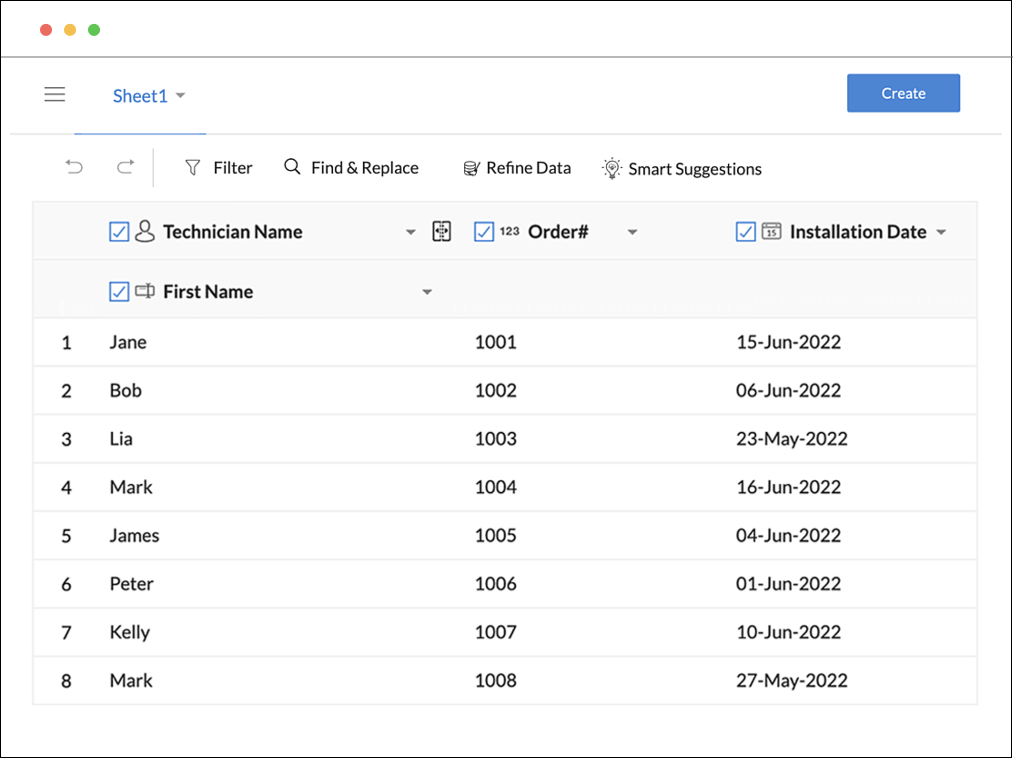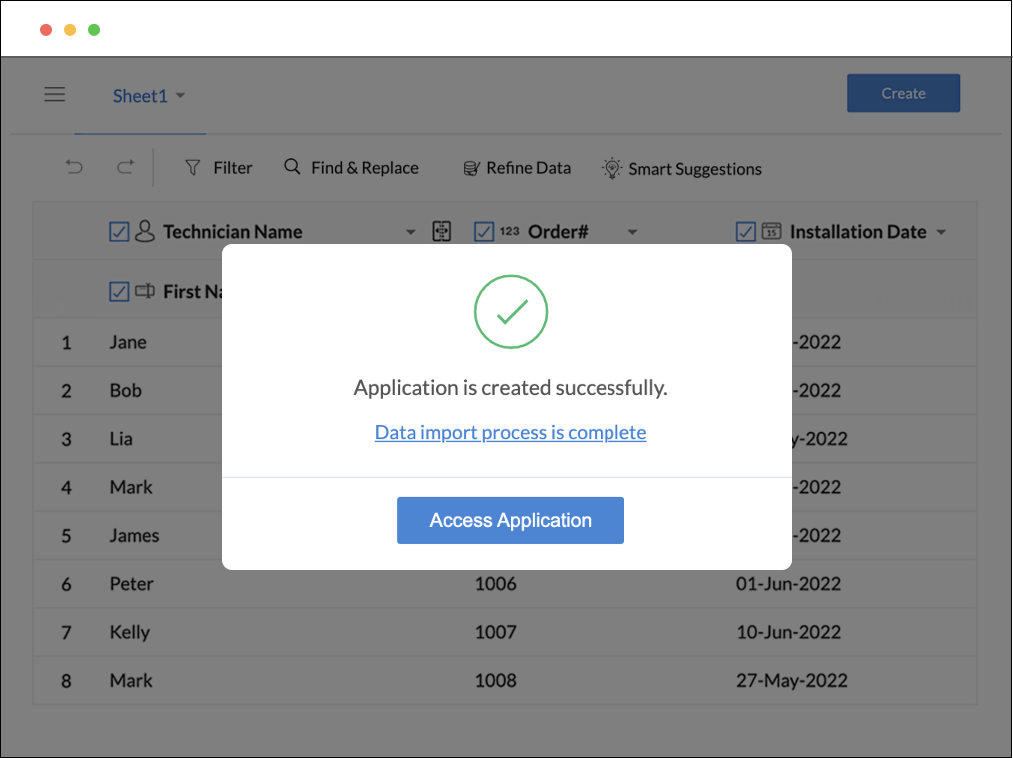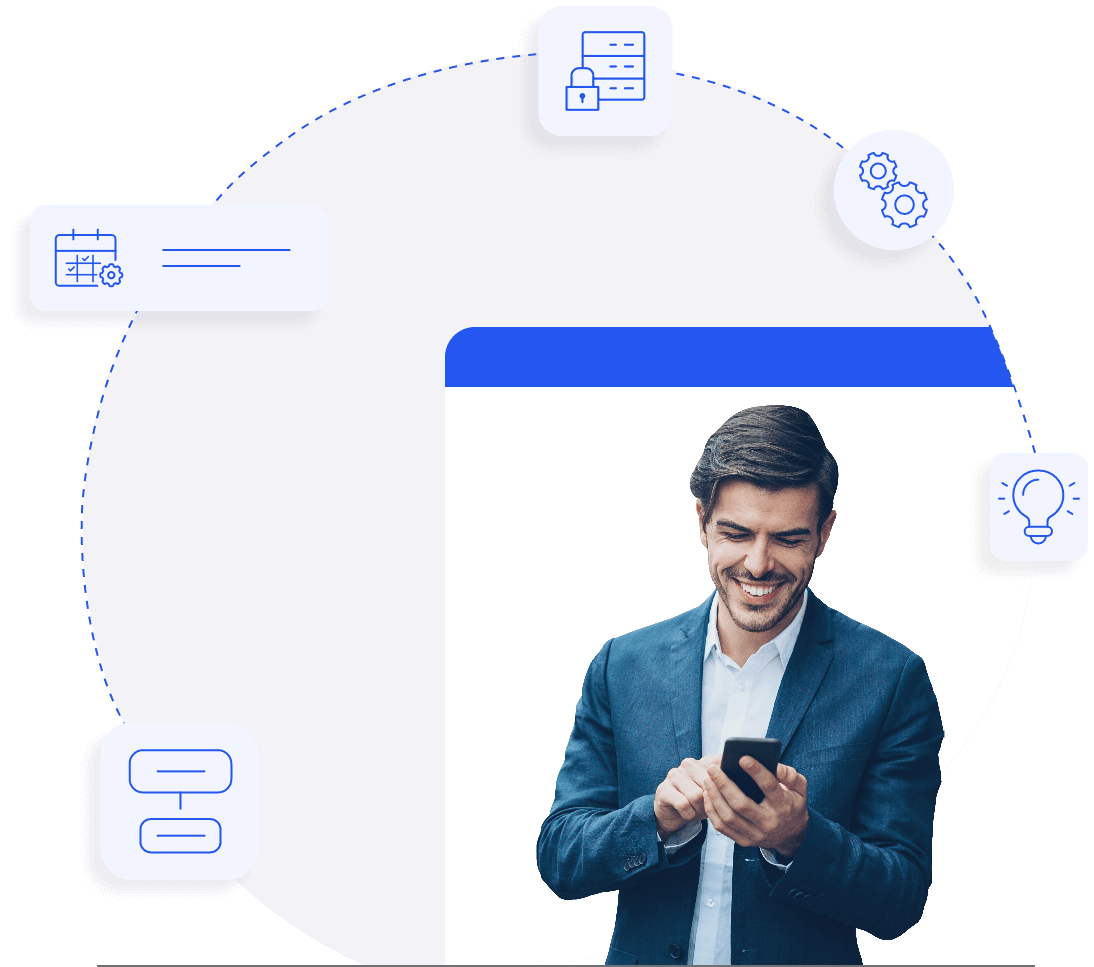 Online spreadsheets are good. Custom applications are better.
Online spreadsheets are a great place to start a project. They're perfect for collaborating in small teams—but as projects grow, spreadsheets just aren't enough. You may want to automate processes, schedule routine tasks, and secure your data with access control; all things that online spreadsheets aren't built for.
When you need something truly powerful, something that takes the load off you and your team, something that keeps working even when you're sleeping, you need a custom application.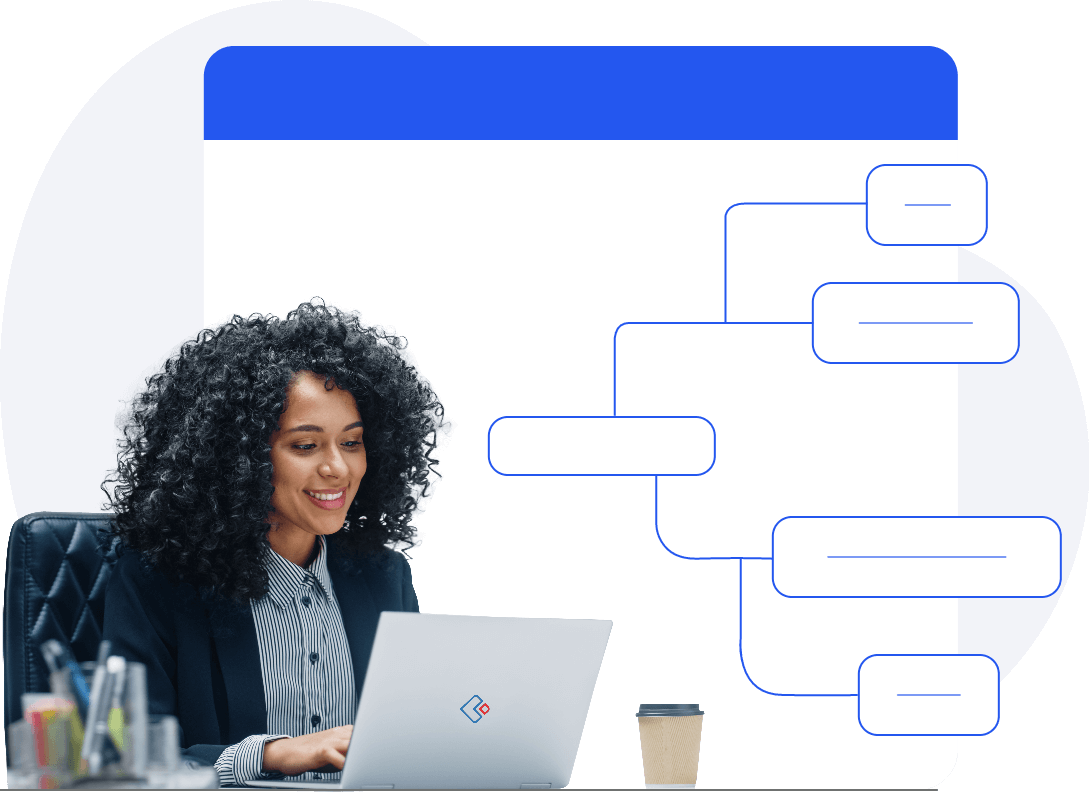 Let Zoho Creator do the automation
Automation used to be difficult and expensive to implement. Not long ago, if you wanted to automate your processes, you had to be a business with deep pockets that could hire skilled developers. But that all changed with the advent of low-code.
With Zoho Creator, building and automating a custom business application is as easy as using a spreadsheet.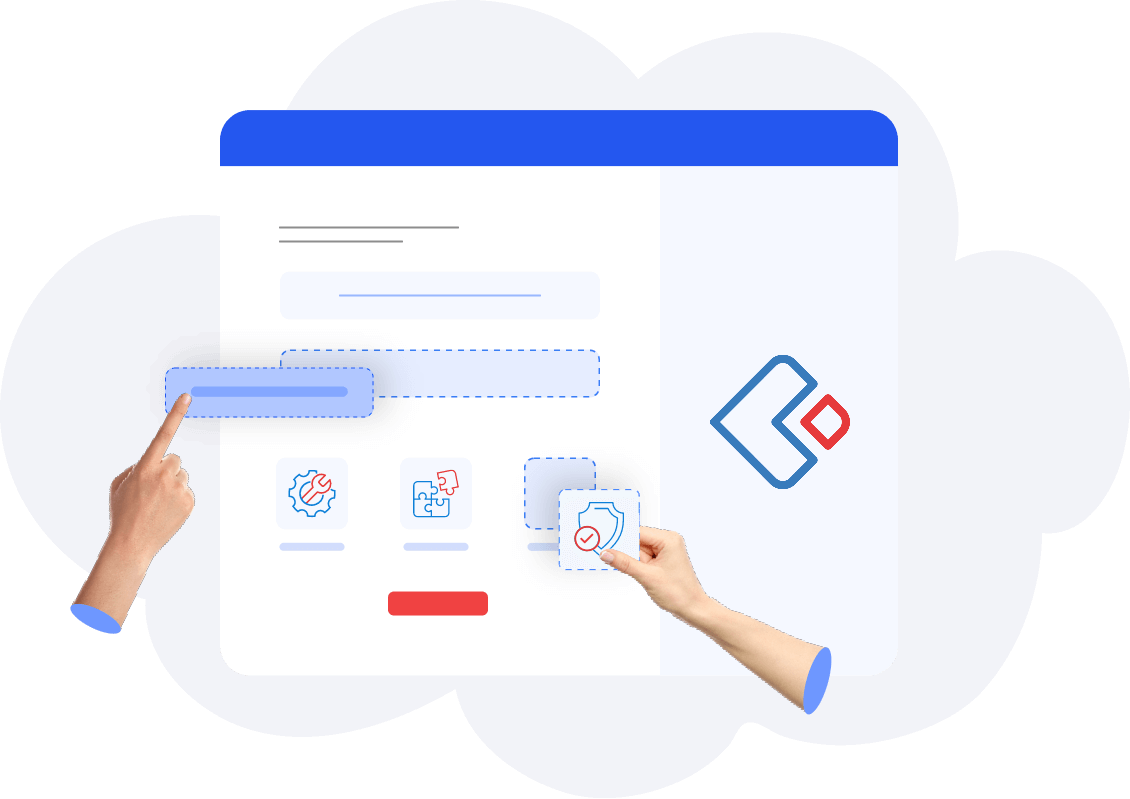 What is Zoho Creator?
Zoho Creator is a low-code application development platform that provides all the tools you need to build a custom business application. No prior programming knowledge is necessary. Just drag and drop to build applications that manage your data, automate your workflows, or streamline your business processes.
If you can think of an application helpful to your business, you can build it with Zoho Creator.
More than spreadsheets
It's fast, simple, and secure to automate your business on Zoho Creator
Data clarity
Enter and update data easily, with forms and instant data validation. Get a clear overview and helpful insights from pivot tables and charts, custom dashboards, and a broad array of reports, including Kanban.
Schedules and automation
Whether you need to trigger a routine business process or a task based on certain criteria, Zoho Creator's scheduling and automation services take care of the manual work.
All devices, all the time
Web, tablet, or mobile—the device doesn't matter. Build your application once and it'll work perfectly across all platforms.
Secure permissions
Keep your sensitive data protected while ensuring that team members can access the information they need.
Drag-and-drop development
Use the drag-and-drop UI and script builders to achieve anything you can imagine—no programming experience required.
"Prior to using Zoho Creator we had data everywhere—thousands of spreadsheets. The solution we've built on the platform is now a one-stop-shop to find all the information we need."
James Hirst
Vice President of Development, ITV Studios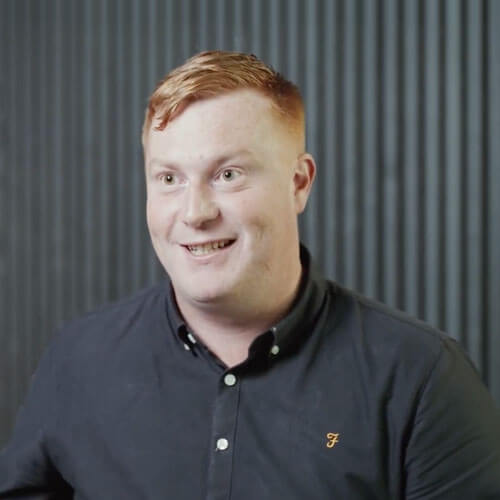 Build your own custom application
Build your own custom application on Zoho Creator—the best alternative to working with Google Sheets.
Get Started Now