Endless Possibilities. Simple Pricing.
Pick a plan that's right for you
Professional Express
$
499
/month
Unlimited Users

Native Mobile

Payment Gateway

Rebranding

Customer Portal

(as addon)
Enterprise Express
$
999
/month
All Features in Professional Express +

More Records

Role-based Security

Multi-Language support

Customer Portal
Forever Free Plan
Use It Forever. No Contracts. No Credit Card Required.
3 Apps 3 Users 750 Records Storage - 150 MBStart Now
Are you a Non-profit?
We're happy to offer discounts to qualifying non-profit organizations. If you would like to receive the discount, get in touch with our sales team
Add Ons
Records
5000 Records at $10/month
File Storage
512 MB at $10/month
Email Notifications
500 emails/day at $10/month
Schedules
500 Schedules at $10/month
Zoho Integration API
500 additional API calls/day at $10/month
Webhooks
500 webhooks calls/day at $10/month
SMS Credits
50 SMS Credits at $10/month
Customer Portal
Customer Portal at $99 /month(for Professional Express plan only)
Is my data safe?

At Zoho we take data security very seriously and have developed a comprehensive set of practices, technologies and policies to help ensure your data is secure. Read more about our security policies.

How does the free 15-day trial work?

After you sign up, for 15 days, you can try out all the premium features of Zoho Creator for free. At the end of your trial you can decide if you would like to upgrade or remain in the forever free plan.

How will you bill me?

During your trial we will not bill you. At the end of you trial, if you upgrade to a paid plan, we will bill it to you and also send you an invoice for it. If you choose to remain in the forever free plan, there will not be any charge involved.

Can I change plans at anytime?

Of course. After your trial is over you can upgrade to paid plans anytime you wish to. And even after you have upgraded, you can switch from your plan to another one that suits you anytime.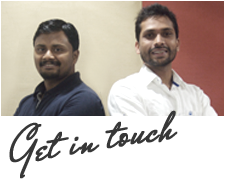 Do you have any questions?
Write to: sales@zohocorp.com
Call Toll Free: 1 888 900 9646
Our sales team will be happy to answer any questions you might have about the plans and pricing.