Key tenets of enterprise architecture
The market is fraught with enterprise architecture frameworks meant to act as guiding lights for enterprise architects. These 5 layers are universal to them all:
Organizational architecture
This encompasses all aspects that are extrinsic to a business or organization. These include, but are not limited to, external factors like market circumstances, suppliers, competitors, and more. These also include any external activities directed or supported by a business, external business drivers, or detractors.
Business architecture
This entails the internal organization of a business—the service or product a business sells, the mode through which sales happen, the internal processes that help deliver that service or product, the internal functions that are involved at each step in facilitating output and business continuity, and more. The business architecture drives all other layers.
Information architecture
Information architecture constitutes the data layer of a business. This includes all data that is generated, shared with, and stored by the business, processes, people, and functions involved in mining, modifying, and maintaining this data, as well as the databases and data management platforms involved, management information channels and policies, and more
Application architecture
The application architecture classifies all business applications developed or in development, their mode of deployment, how they are hosted, and their interactions and relationships with one another. This layer also involves the mapping of applications against key business processes delineated in the business architecture layer.
Technological architecture
This layer constitutes the IT infrastructure required for the deployment of applications and IT services, including but not limited to hardware, middleware, networks, platforms, and more. This layer also includes the choice of technologies and platforms a business procures or partners with to augment the information and application layers respectively.
Why enterprise architects rely on
Zoho Creator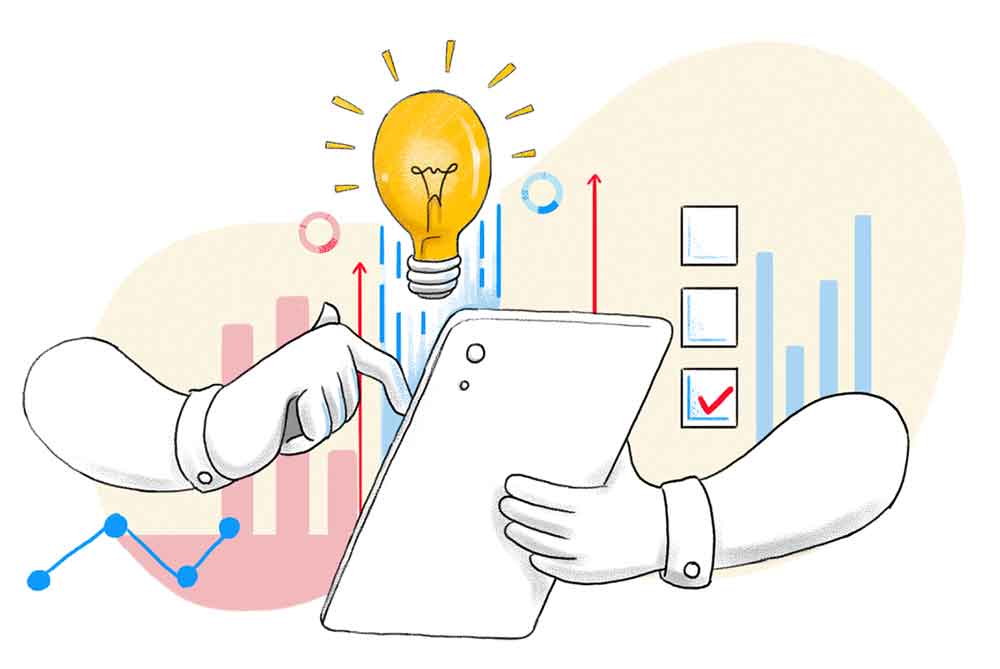 Modernized applications
Zoho Creator's low-code platform provides an intuitive mix of visual development and hand-coding, to offer the perfect combination of rapid application development and deep customization. With prebuilt accelerators to hasten data imports from external databases, replatforming is easy with Creator.
Automation at scale
Equipped with a potent visual workflow designer, Creator allows for configuration of business process workflows with simple drag-and-drops. The entire Zoho One suite, including Creator, is powered by Zoho's proprietary programming language, Deluge. Built to assist with programming by nontechnical users, Deluge can be used to swiftly configure advanced automations.
Enterprise data management
Zoho Creator can also act as an online database for businesses. Besides digital forms with AI-enabled fields to collect user data, Creator also supports single-click imports from a plethora of external databases. These fully encrypted data migrations also have the ability to read and import data relationships and data types from the source, to ensure 100% secure data.
High interoperability
Enterprise application integration is expedient for ensuring data availability across business systems, improving employee productivity, reducing data errors and associated costs, and boosting the end-user experience. In addition to simplifying the creation of custom integrations, Creator offers off-the-shelf integrations with 200+ popular third-party platforms.
Centralized governance
Zoho Creator provides you with all the enterprise-grade features you need to stay in complete control of your digital infrastructure. Granular access controls for permission settings, stakeholder portals for different user types, advanced usage metrics, audit trails, and SSO options make access both secure and intuitive, while adding to the user experience.
Security & compliance
To add to the many benefits offered by its cloud-based architecture, Creator also provides flexible hosting options with its on-premise version. Your enterprise data is secure in Zoho's fully owned, geographically distributed data centers. Encrypted with strong ciphers and protocols, your data is protected in rest, transit, and during backups.
Enterprise architecture and the future of digital innovation
Gartner research shows that by 2022:
80% of digital businesses will take a collaborative approach to Enterprise Architecture, involving participants across business and IT.
40% of organizations will use enterprise architects to help ideate new business innovations by leveraging emerging technologies.
80% of business architects will work directly for a business leader and act as an internal consultancy arm.
Achieving synergy between IT & citizen developers
"Gartner has also estimated that by 2024, low-code technologies will contribute to 65% of all business application development"
These statistics hint at something of consequence to enterprise architects—both IT and line-of-business functions will partake in development activities in near-equal proportions in the future. Besides narrowing the gap between technical and nontechnical developers, Zoho Creator provisions a collaborative development environment that assures smooth handovers, easy customization and testing, adoption of reusable components, user activity logs, audit trails, and more for greater cohesiveness between the two.
Enterprise architecture in the low-code era
Explore how a top-ranked private university stepped up their game by overhauling their archaic enterprise architecture and replacing it with an automation-led, highly digitized one by leveraging Zoho Creator's low-code platform.
"Right now, we're using six apps—six critical apps. So we can say that Zoho Creator runs our critical business processes."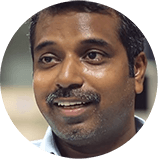 - Prof. Anand,
Executive Secretary, SRM University
Get started with your enterprise architecture modernization today
Sign up for free
Frequently Asked Questions
What is an enterprise architect?
Enterprise architects are responsible for conceptualizing and putting in place a standardized set of processes that help align a businesses' IT infrastructure with their IT operations and strategic business goals. An enterprise architect's role in charting the enterprise architecture is critical for digital transformation and IT modernization.
What is the goal of enterprise architecture?
Enterprise architecture was originally conceived to ensure synergy between a business' IT infrastructure, operational processes, and business strategy. In the era of digital innovation, the goal of enterprise architecture has evolved to become even more pivotal. Today, enterprise architecture's main purpose is to effect and further business objectives and competitiveness through the optimal use and application of digital technologies.
What are enterprise architecture frameworks?
Enterprise architecture frameworks provide a broad set of principles, practices, and procedures to effectively design, develop, and apply the architecture. It acts as a guiding force to structure an enterprise architect's approach, by breaking the architecture into meaningful tenets or layers. The framework helps manage the choice, scale, and complexities of digital technologies and their interplay.
What is the future of enterprise architecture?
As per the IDC, by 2024, 80% of digitally advanced organizations will replace the walled garden, IT-as-an-enabler model with a self-service model. This means enterprise architects will need to be empowered with the right kind of technologies and customer-centric vendors to ensure their quick ascendancy from an enabler to a driver of digital innovation.