What is
Zoho Creator?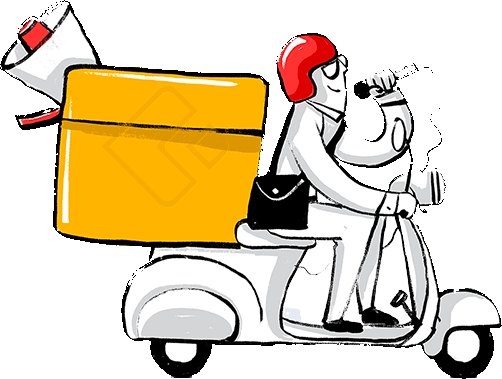 With Zoho Creator you can build tailor-made applications on your own, with little or no coding. Choose one of our many prebuilt application templates and get started right away—or if you have an existing database in place, use our migration tool to upload your data instantly.
Why do you need an Education Management app?
Education administrators all over the world are responsible for critical day-to-day activities, like managing operations and providing a better academic experience to students. However, now they can automate tasks like collecting fees, registering new students, and tracking attendance, all while significantly reducing their workload and saving time. These apps are filled with unique features that help stakeholders digitalize and manage the different operations at their schools and universities.
They've built education management applications for
Accounting software
Class schedules
School fee payment
Course management
Attendance management
Assignment tracking
Event management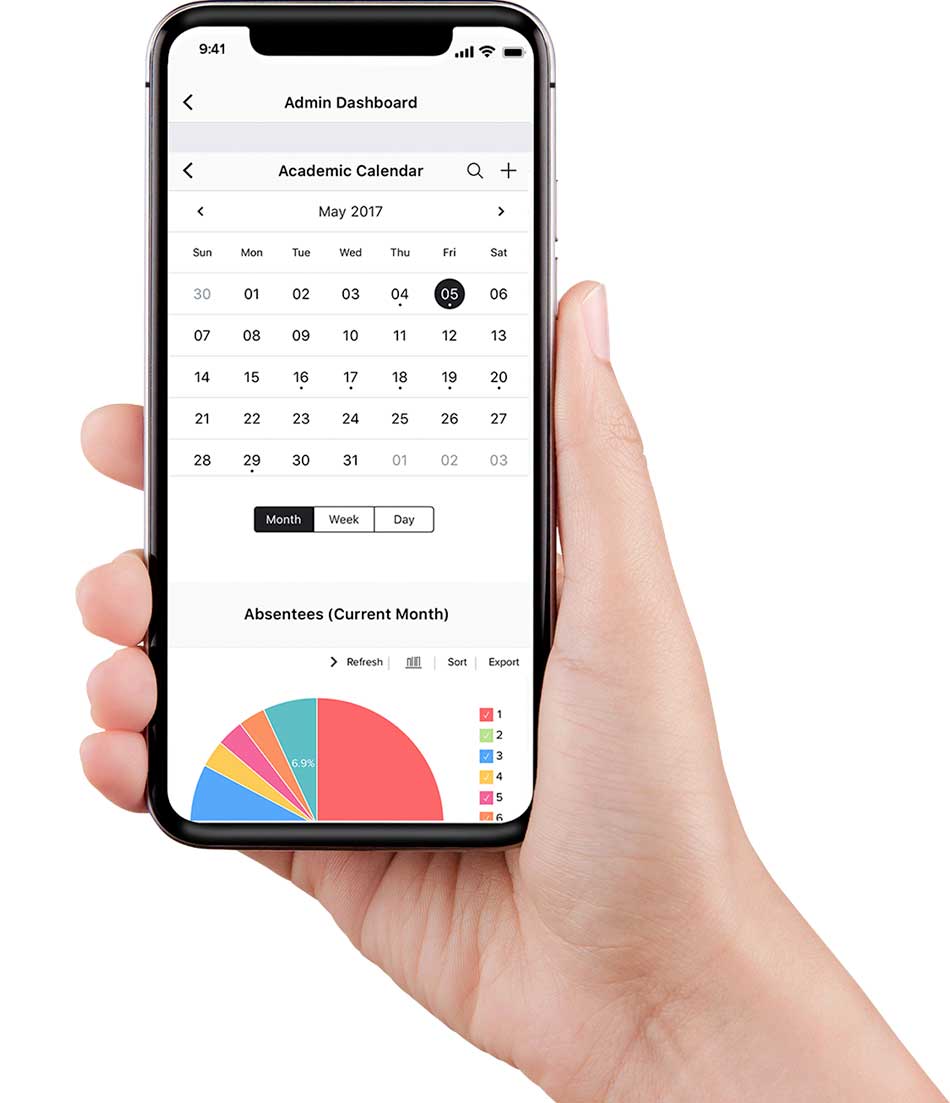 Sending newsletters
Admission applications
Library management
Student details
SMS facilities
Staff details
Automating manual tasks
For administration
Ditch the paperwork and folder maintenance for a customized application that stores everything in the cloud. With the elimination of clutter and misplaced data, records can be retrieved instantly, from anywhere. Managing an entire institution with a single app can save you time, labor, and stress.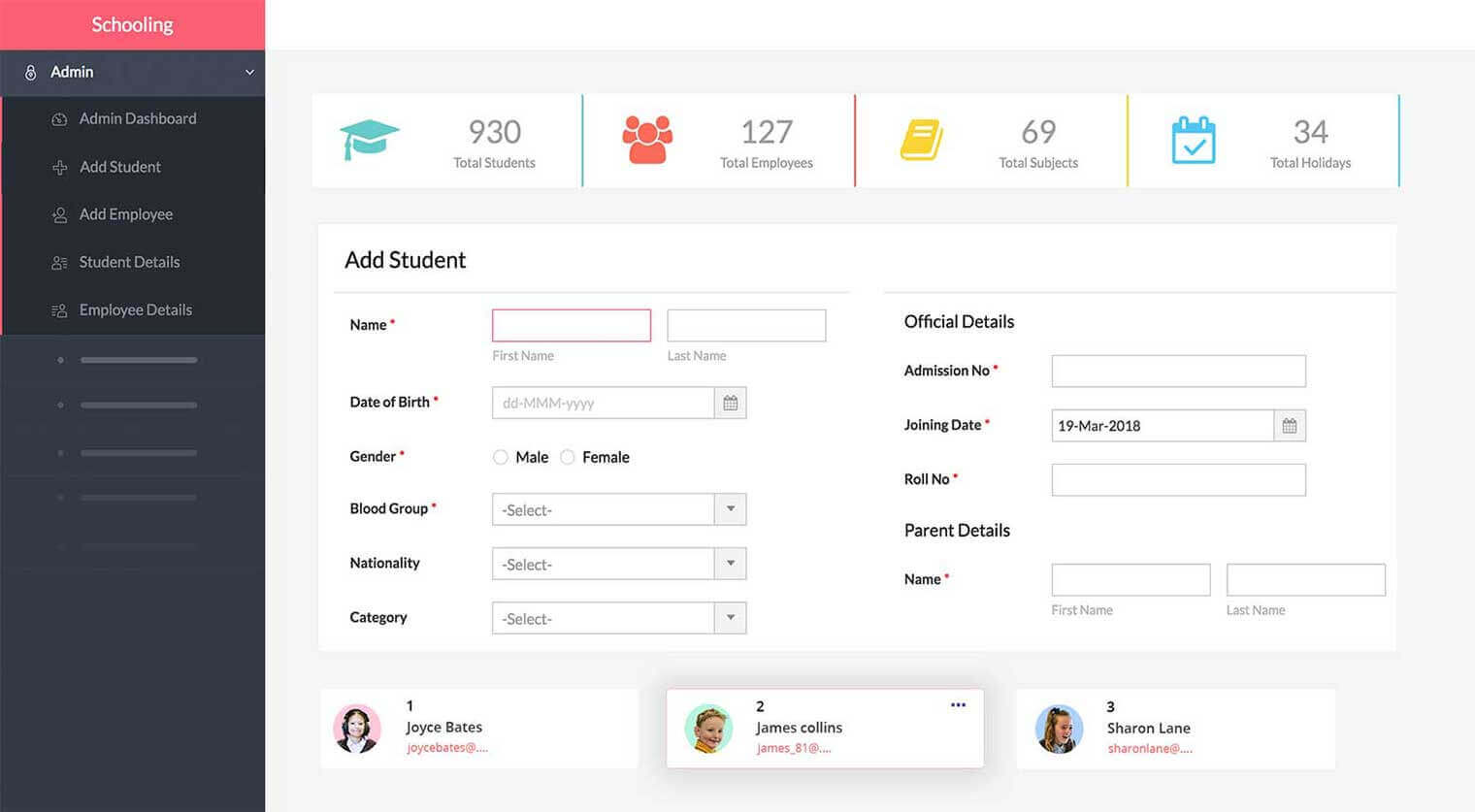 Take a look at some of the basics of what you can do with Creator:
Store student and staff details
Manage courses
Fix schedules 
Register new admissions
Organize events
Collect fees
For faculty
Overseeing students of different ages and grades has never been simpler. Teachers can now multitask without having to worry about the work involved in managing different classrooms. And easy-to-generate graphs and reports help teachers analyze student performance instantly.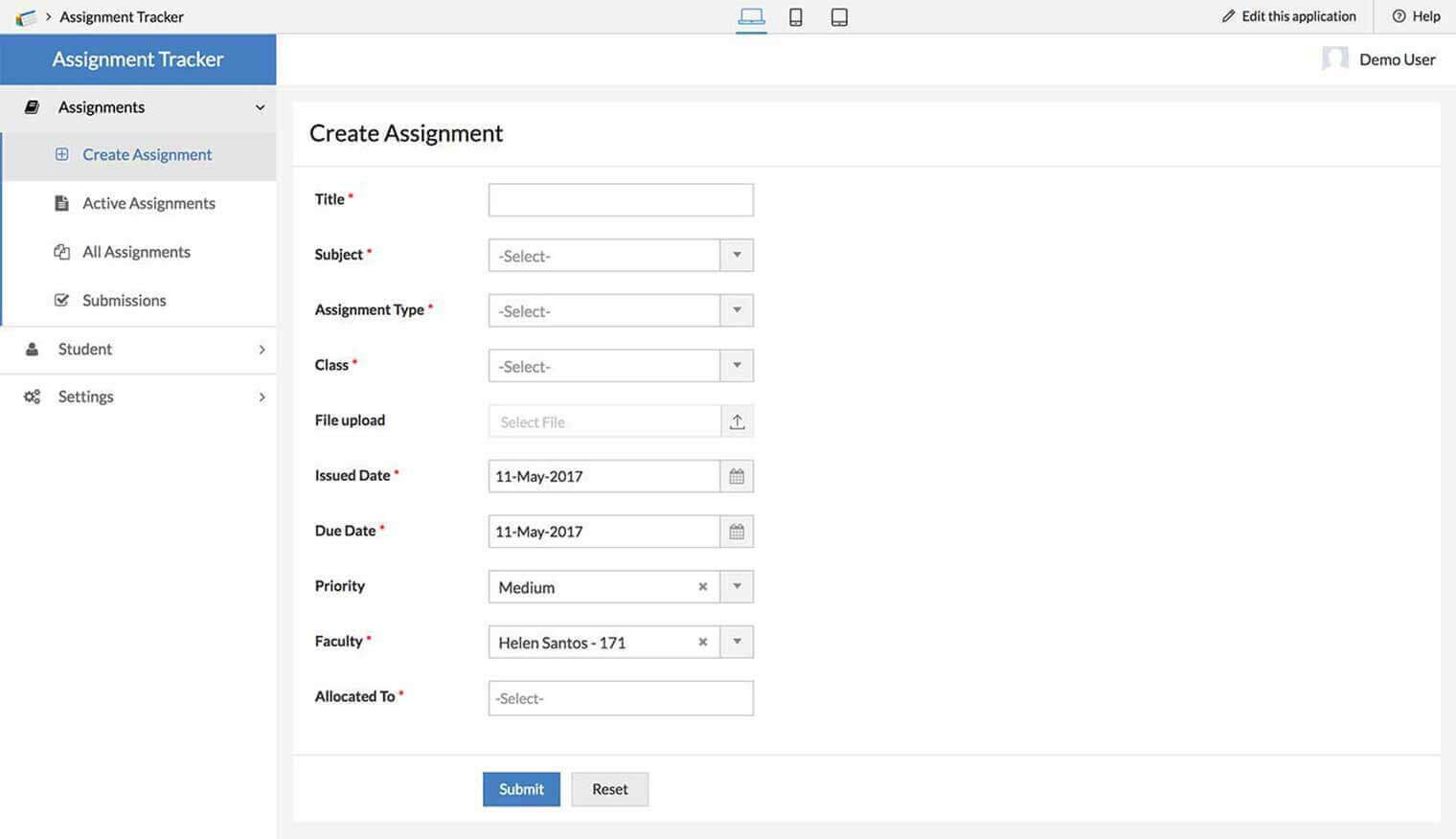 Check out the many things that can be streamlined with an education management app:
Assigning homework
Grading test papers
Alloting timetables 
Scheduling parent-teacher meetings
Tracking student performance
For students
Students today are digitalizing nearly every aspect of their lives, and making use of all the technological advancements available. So why not digitalize education and make things easier and more interesting?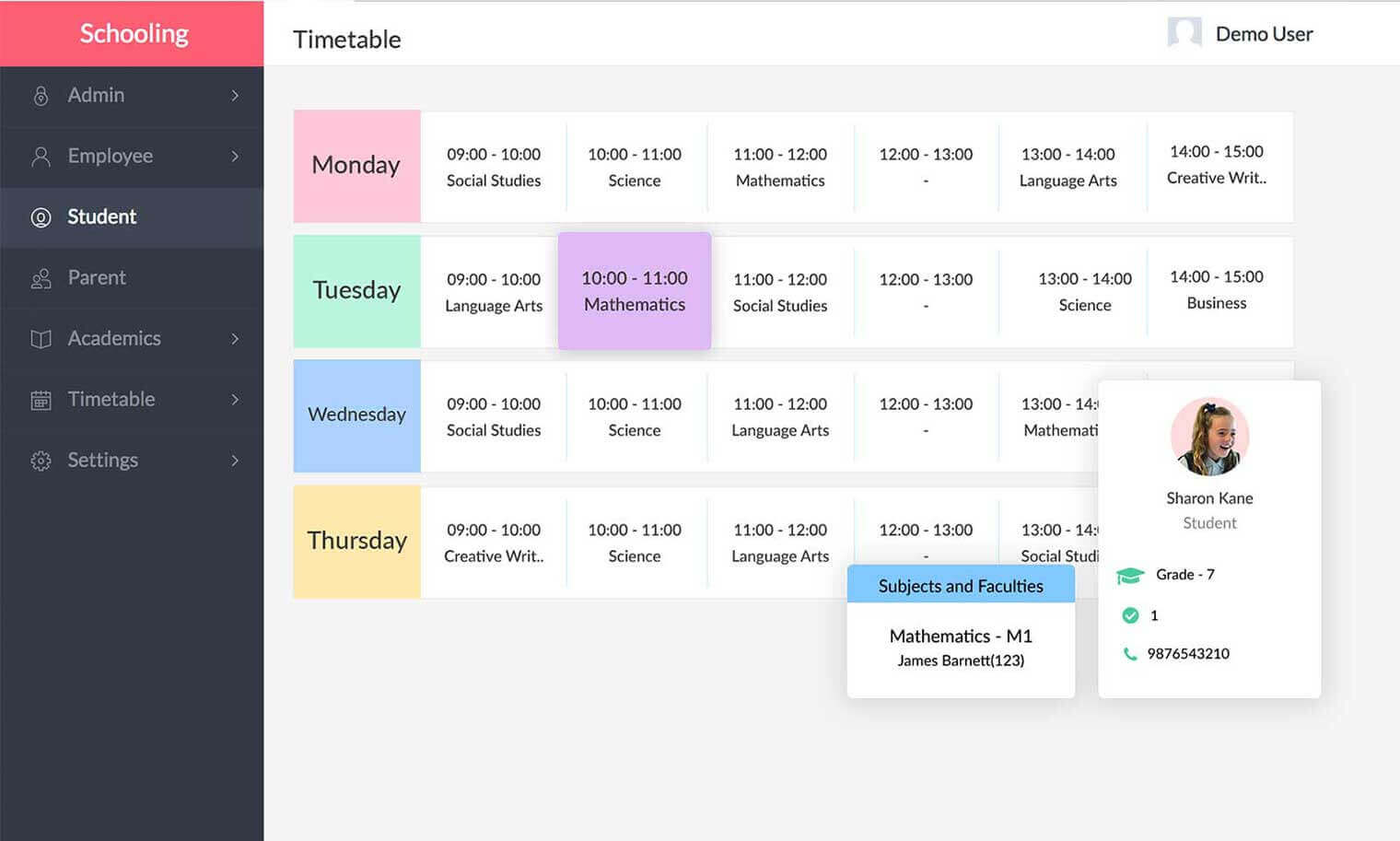 Students can now do all of this from their computer or phone:
Submit assignments
Get homework reminders
Prepare study timetables 
Receive their scores 
Get feedback from teachers
For parents
It's hard for parents to keep up with their child's schoolwork, and even more difficult to stay up to date with their day-to-day schedules. The ability to track a pupil's performance through an app can be a lifesaver. With a separate login, parents can monitor and stay connected to their child while they're at school.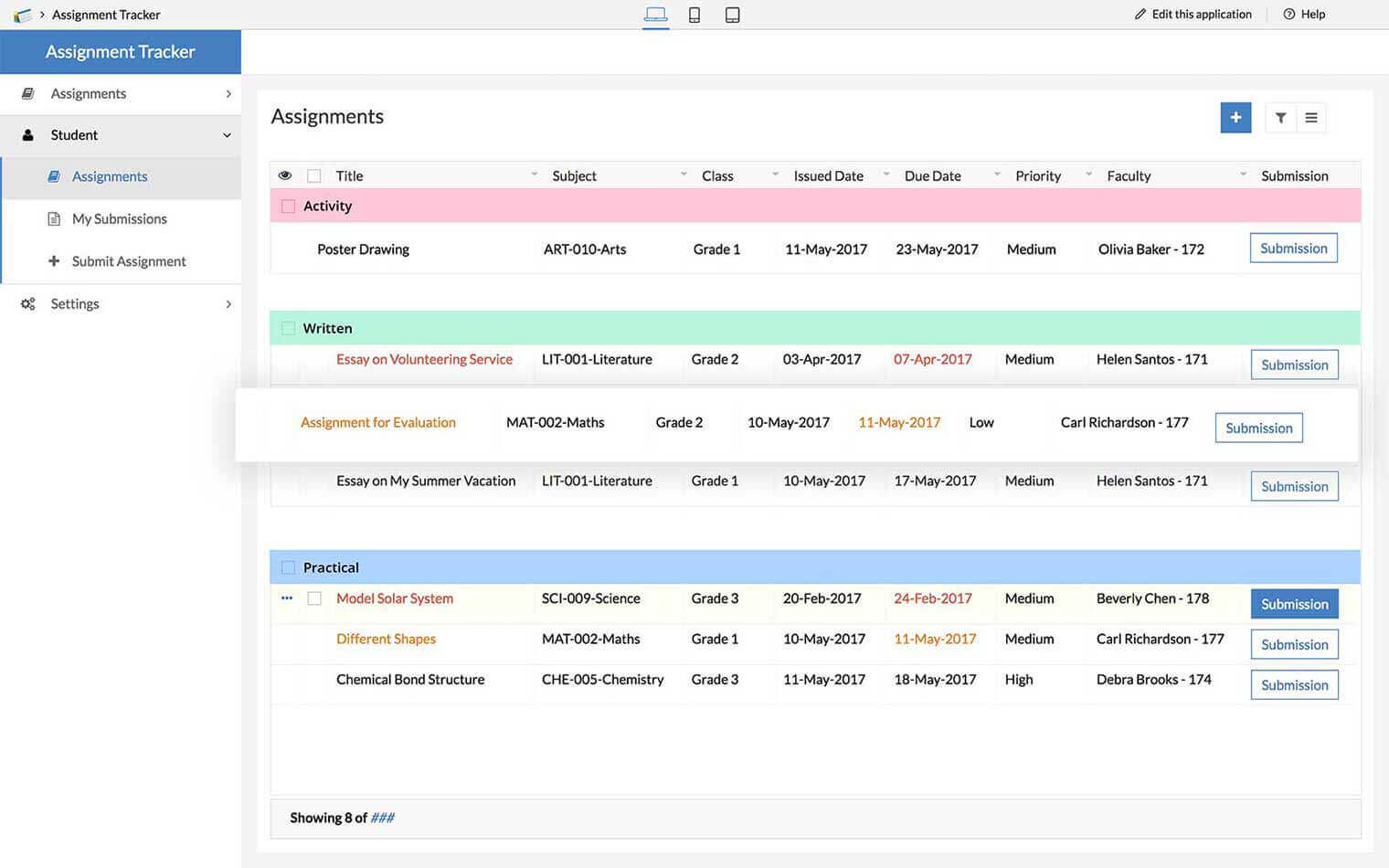 Take a look at the different ways parents can utilize the app:
Pay fees online
View their child's grades
Compare grades through reports and graphs
Get notifications for homework 
Access holiday and attendance information
Get started with the ready-to-use apps you need to manage your institutions