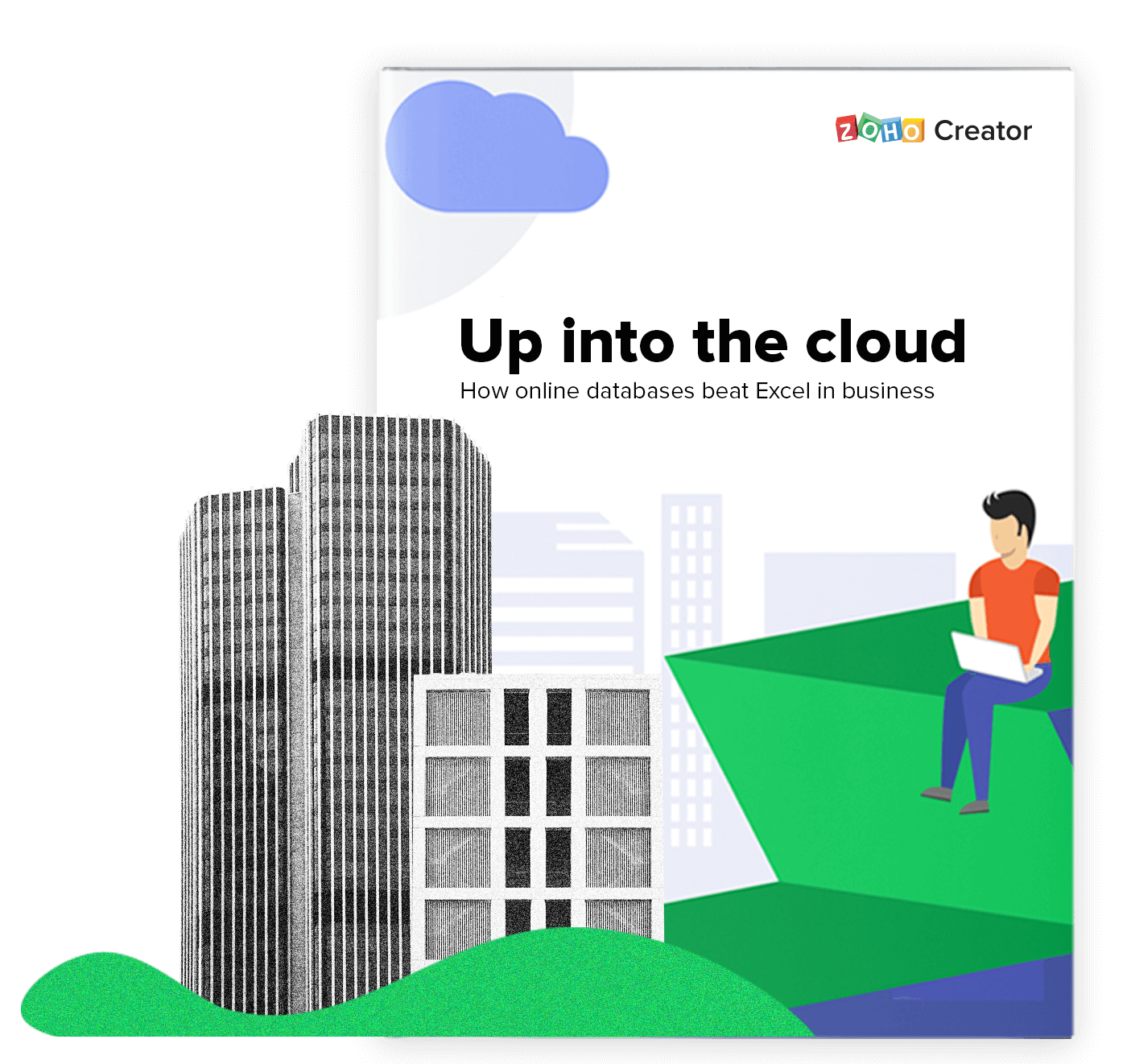 We've been asking you to ditch your spreadsheets for a database.
Now, we're going to tell you why.
Join Bob, a small business owner, on his journey towards discovering the flaws of spreadsheets, and realizing how online databases neatly circumvent them.
The road to change.
Over the course of this book, Bob comes to realize that online databases have a clear edge over spreadsheets when it comes to data management.
With databases:
Data is methodically organized by default.
Validation is effortless—and automatic.
Relationships eliminate the possibility of duplication.
Detailed reports make drawing insights a lot simpler.
Sharing portions of a database with other users is controlled and secure.
Workflow automation is accessible to everyone.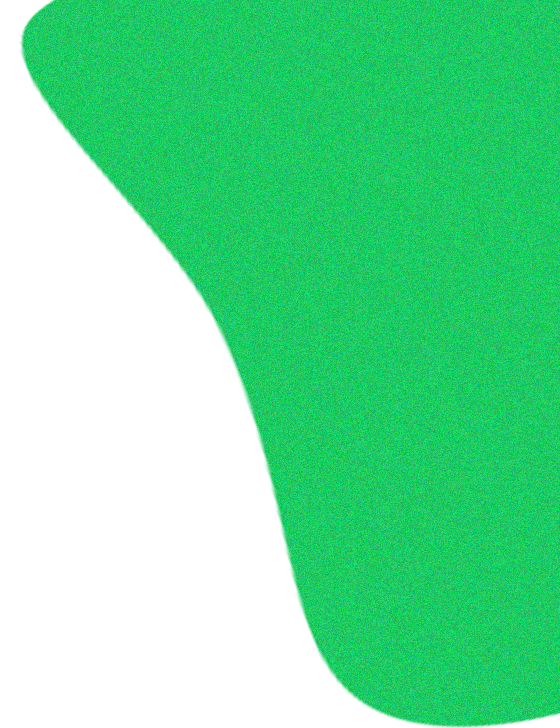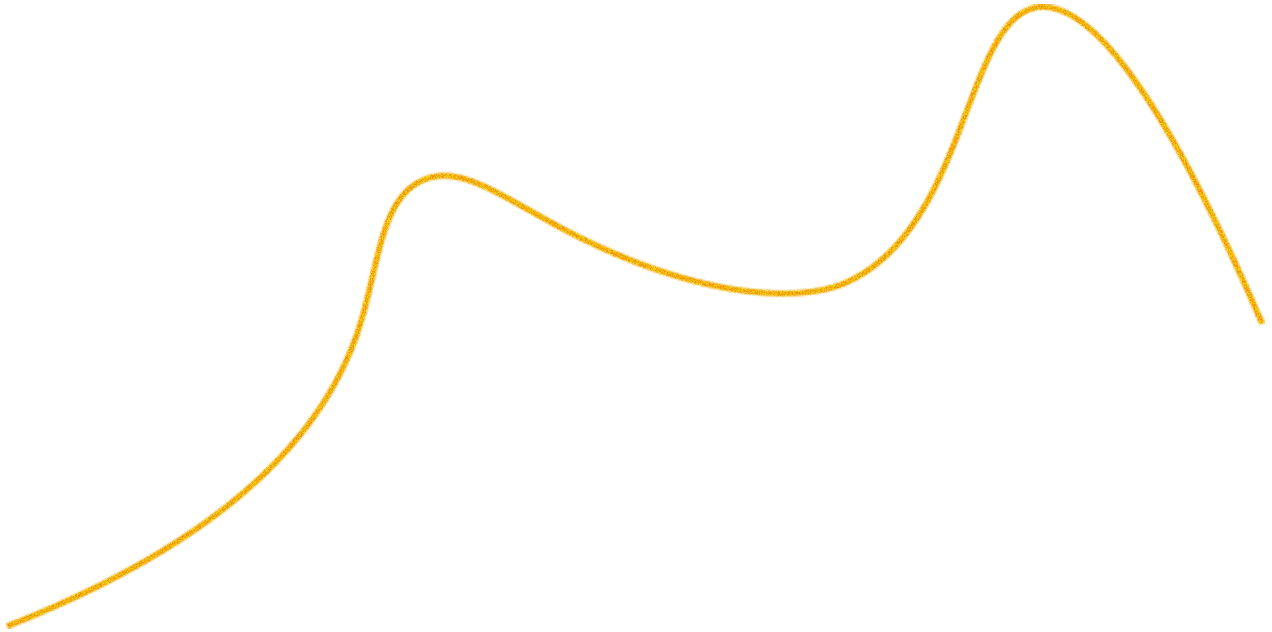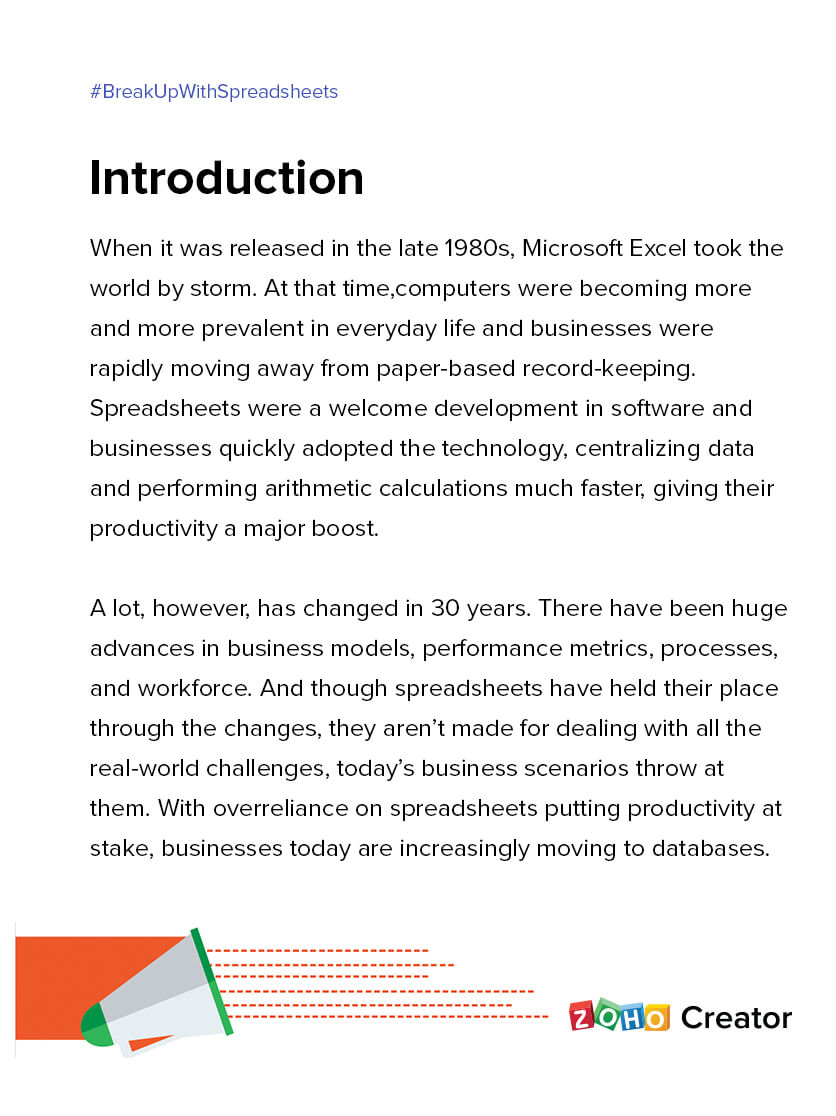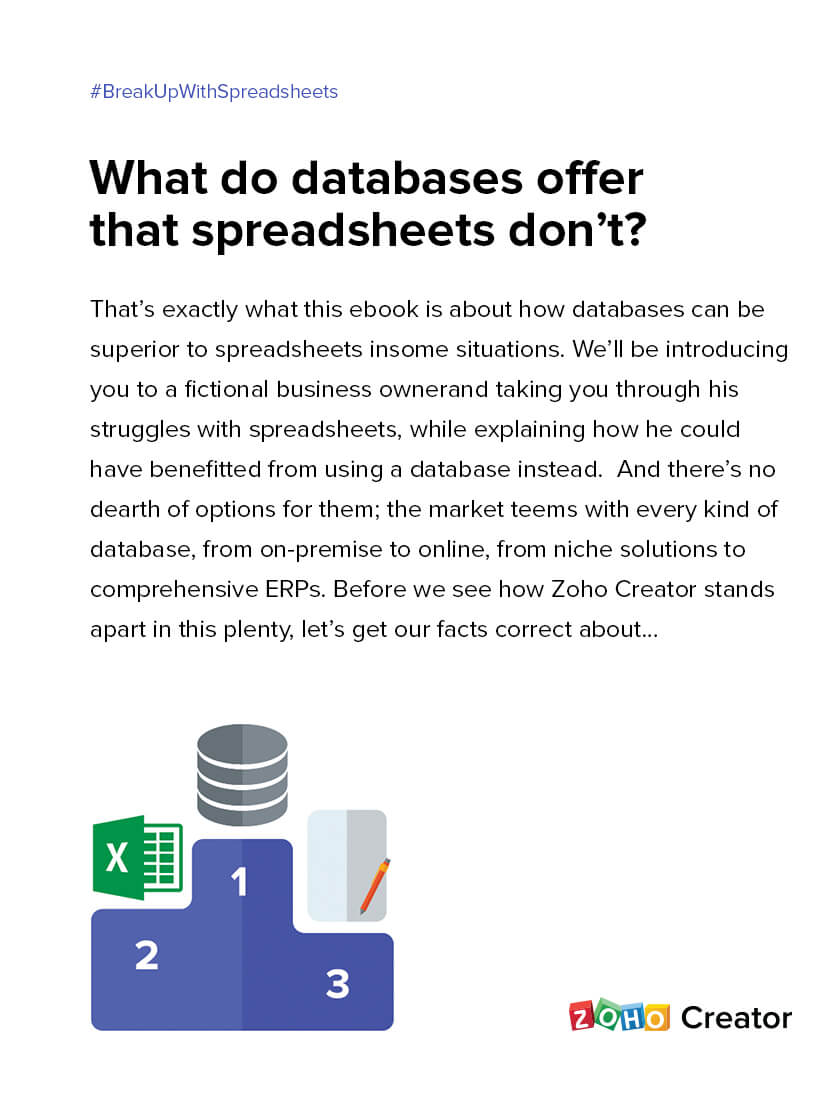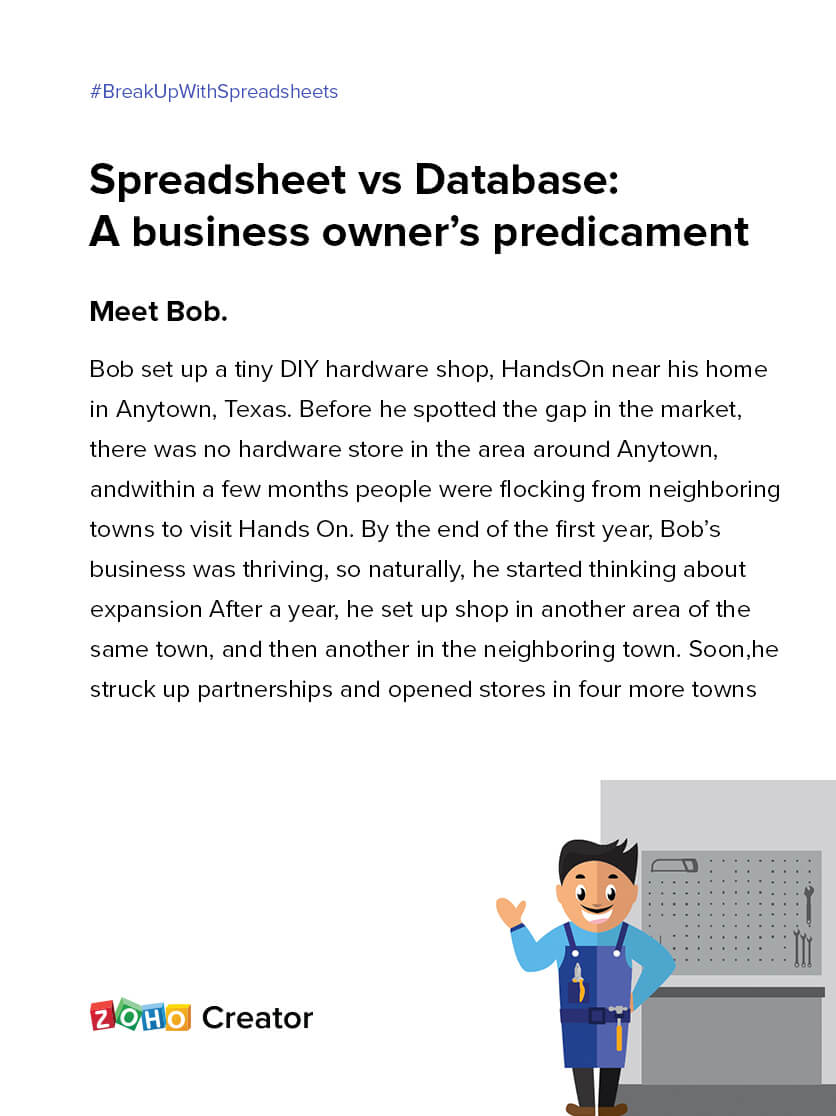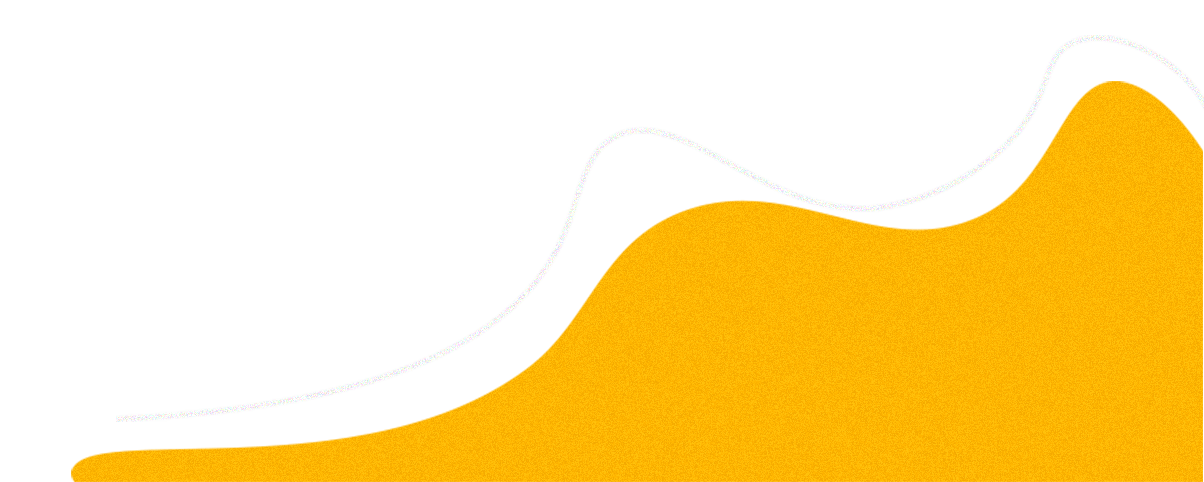 Zoho Creator—mobile-ready database apps
If you, like Bob, have decided to jump ship to an online database, Zoho Creator is exactly what you're looking for. With all the benefits of a conventional database, and unparalleled online and mobile capabilities thrown in, it's got everything a business will ever need, and more.
Built-in workflow automation
Native mobile applications
Seamless third-party integrations
#BreakUpWithSpreadsheets
Take up the challenge!
30 minutes is all it takes to transform your spreadsheet into a Zoho Creator app. Our experts will always be available for assistance, so why wait?
Try it Now