Putting heads in the clouds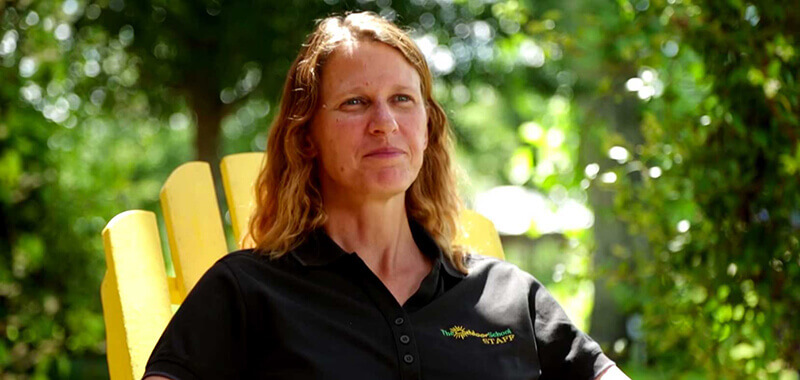 Thanks to Hollywood, most of the world pictures Texas as all sand and cowboys on horses. And yes, breezy voices with guitars, too.
There's more to Texas than that, though. One school goes to the great outdoors to prove that Texas is cool, despite the heat it receives around the year. The Outdoor School does what the name suggests: organizes outdoor education programs for children from grades 4 through 12.
"In addition to the Outdoor School, we do Champion's Retreat on weekends, where kids stay with us doing church groups, Girl Scouts, and things like that."
The Outdoor School operates Monday through Friday, throughout the year. With hundreds of kids running all around, all the time, the management needs more than high energy to keep them on track.
Darren, their marketing director, is almost always out of the office, trying to sell their Champion's Retreat to schools. He knows the value of working mobile better than anyone else.
"They had been using MS Access 2007 for many years before I came on board. And the first thing that I found out was it wasn't cloud-based."
Oops, roadblock. And wait, there's more.
"I didn't have access to my database. I couldn't book a school, update information, or read contracts. We were also limited in reporting, customizing student trips, our invoicing, and sending emails."
But hey, all's not lost. Zoho Creator is a silver lining in the cloud.
"We decided on Zoho Creator because it's in the cloud, we could customize it as we wanted, and we can continue to develop it. If we want to make a change, it's done within 10 minutes and we can keep going. The flexibility is infinite."
And so they built a custom app—just the way they wanted it. Now whether it's creating proposals, signing contracts with schools, or sending invoices and receiving their payments, Outdoor School operates wholly on a Zoho Creator application.
"It is a fully functioning platform to take care of our customers from start to finish."
Data is the soul of any business. And for a school that prioritizes student welfare, it's vital to keep data secure and accessible in minutes. That's the core of Zoho Creator; do everything online and have it all ready for you to take over from wherever you left off.
"I would never go back to MS Access. I would never go back to something so tragically ineffective in our business."
Lesson learned.
Thanks:Deborah Guinn, Darren Smith,Outdoor School and Camp Champions.