Think Test: A testing system that makes you think twice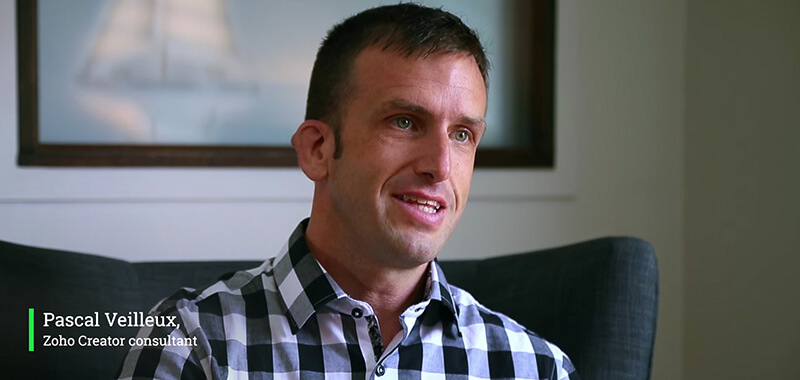 It's hard enough to run any business, but when your business itself is recruiting for another business, it can get a bit more than hectic.​
A recruitment solutions company located in Québec City, Activix specializes in dealing with endless interviews and candidate testing. Their clients are businesses looking for fresh hires. Naturally, Activix has requirements that are different from the business norm.​
Simply put, Activix was asking people questions. They just needed a proper system to ask those questions. They tested candidates in every important aspect, and to stay ahead of competition, they needed an algorithm that would fish out only the worthy recruits.​​
"So the basic questions were:​"
How well do you know yourself?​
What kind of culture do we have in our organization?​​
Do you think that culture would help achieve our customers' expectations?​
They could've used a questionnaire for that, you'd think. But an examination doesn't end with asking a bunch of questions. As soon as the student submits, a different process begins: calculating points, sending results through email or SMS, and approving answers.​​
"We chose Zoho Creator because it's a cloud-based platform, it's easy to use, it's really easy to implement.​​"
With the help of their consultant, Pascal, Activix built Think Test. It's a logic-based evaluation that responds according to candidates' answers.​
"The challenge was the complicated algorithm of Think Test. It took a few thousand lines of code, but Zoho Creator is powerful and could manage all the code, making it seamless for the user.​​"
They created a testing system, complete with charts and graphical questions. And as soon as someone completed the test, the app generated the scores, making it easy for the Activix team to evaluate their candidates.​
"You can customize it to your will. That's pretty cool.​"
More and more customers tell us they'd like to personalize apps, down to the tiniest of details. We strive to achieve that goal, and to offer our users a holistic custom experience.​
"It's very viable source to validate the information we have in interviews. The most significant outcome we've had with Think Test is the improvement of our quality of service to clients.​"
Guess who came out with flying colors.
Thanks:Pascal Veilleux and the Think Test team.