A clear and intuitive UI
Zoho Creator's UI is intuitive and structured logically, designed to mirror the thought process of the user. It puts everything you need during the app-building process right in front of you.
The UI is intended to eliminate the learning curve and make application development smooth, simple, fast, and efficient.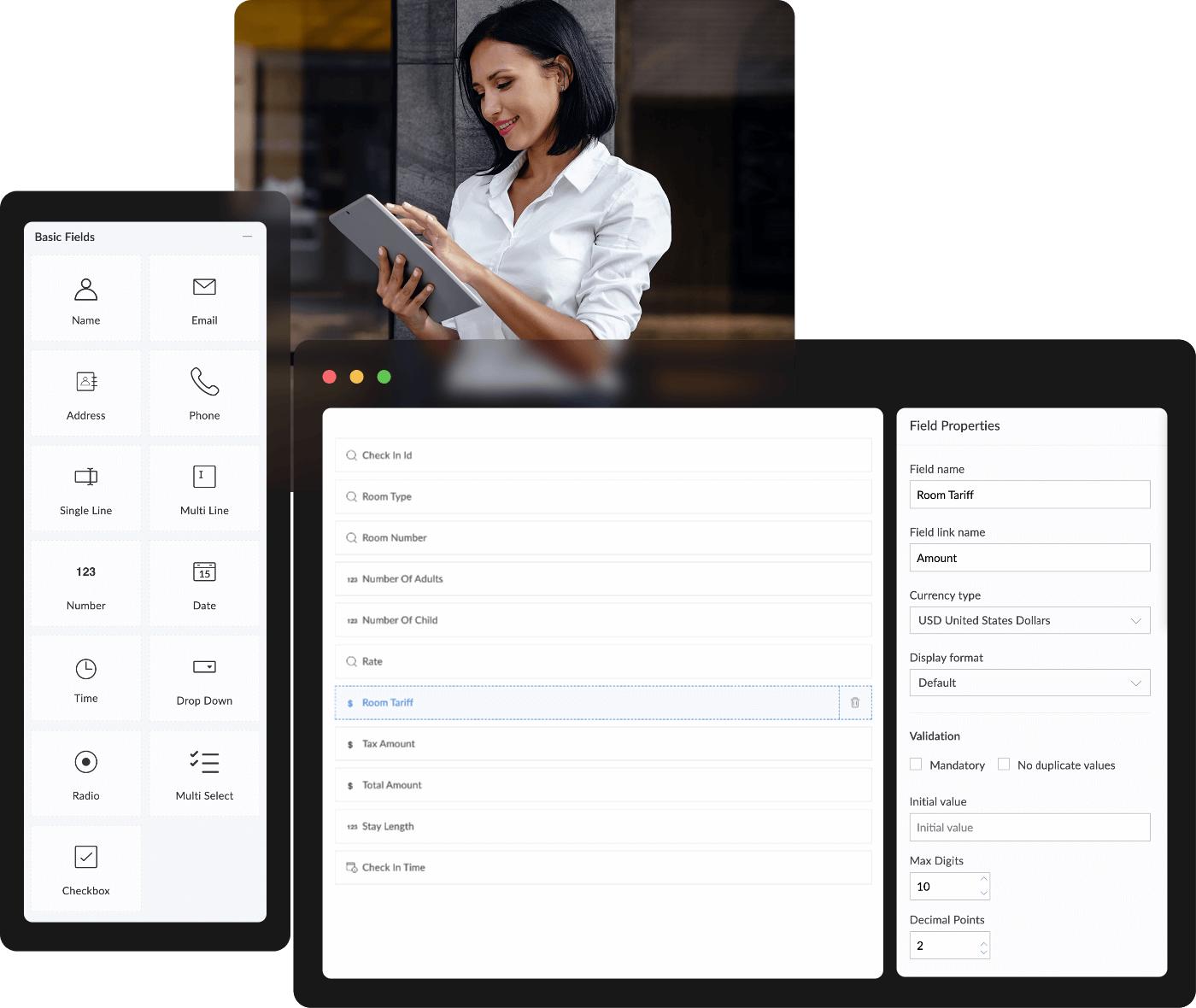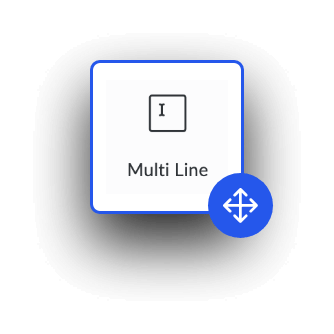 Quick app building with drag & drop
Save hours of time with Zoho Creator's drag-and-drop toolset. All you have to do is gather the app requirements, plan the data flow, and use the app builder to bring your solution to life. If you want to implement custom logic quickly, just use the built-in IDE to drag and drop code blocks—it's as easy as that.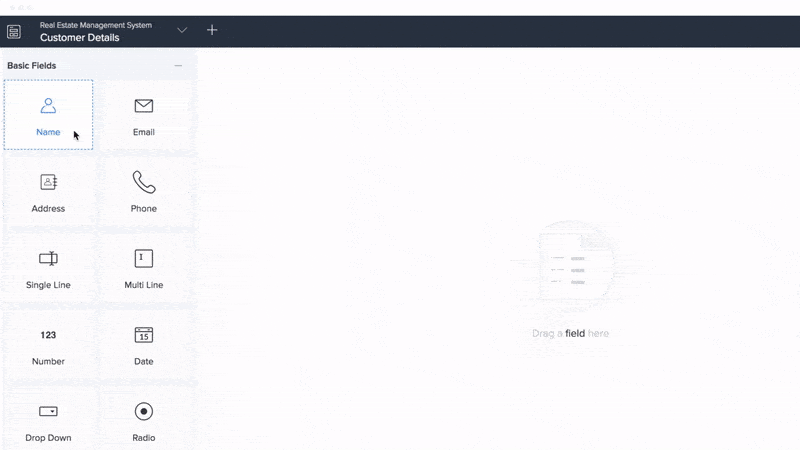 Define rules with drag-and-drop workflows
A workflow is a sequence of actions procedurally executed in order to achieve a business objective. By automating frequently occurring tasks, organizations can save time, effort, and money—and avoid human error. Zoho Creator's drag-and-drop workflow builder makes business process automation a breeze.
Form-based apps
Using Zoho Creator's form builder, you can build forms for your unique organizational needs. Zoho Creator offers 30+ different form fields to choose from, including lookup fields to establish relationships between data in different forms; and formula fields to perform custom calculations based on form input.
The form builder also offers advanced artificial intelligence fields, such as prediction, keyword extraction, optical character recognition (OCR), object detection, and sentiment analysis.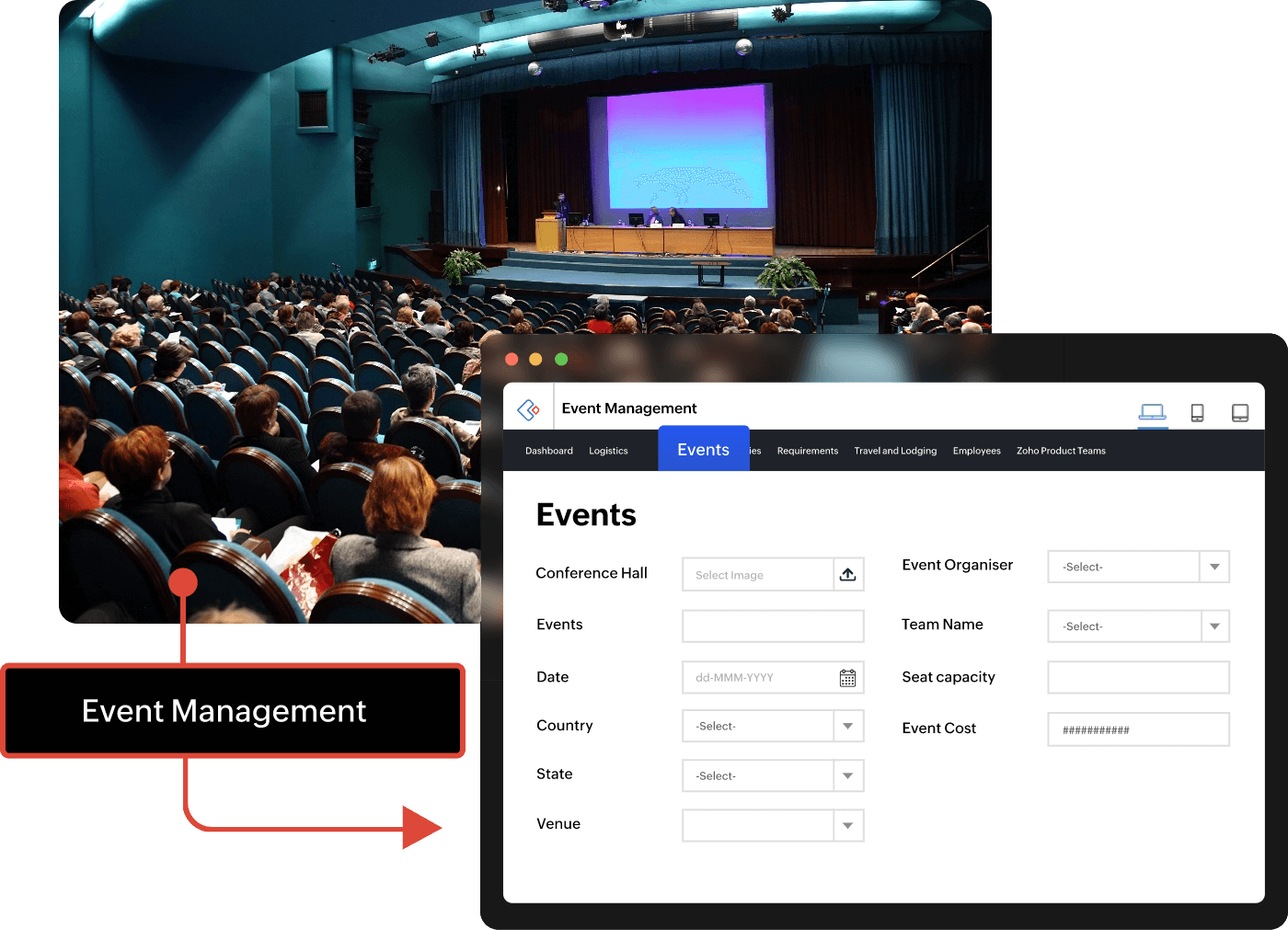 Act fast with smart reports
With Zoho Creator's built-in reporting capabilities, interpreting data is easy. You can embed widgets and other reporting elements—such as bar charts and pie charts—in your reports using a point-and-click interface.
From reports, you can find out things like the monthly increase in orders from your top client or the components of their purchase basket over the last six months.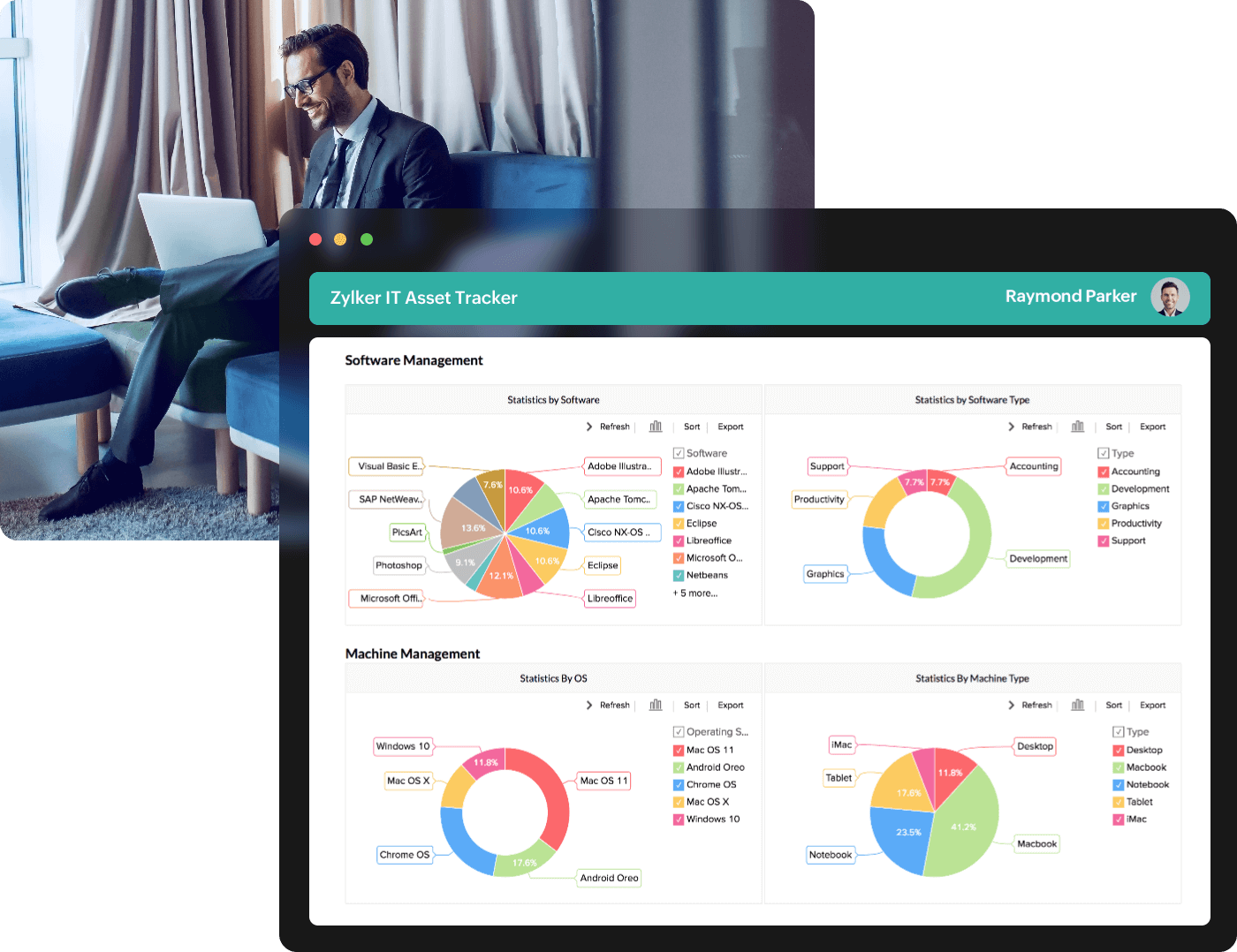 Cut down on delays with instant notifications
Stay up to date with instant email or mobile notifications for new data entered, request rejections, or any other specific user actions important to your organizational processes. This allows you to avoid unnecessary delays, reduce response times, and minimize the possibility of customer dissatisfaction.
For instance, set up alerts for when key clients register a complaint, so you can take immediate action to resolve the issue.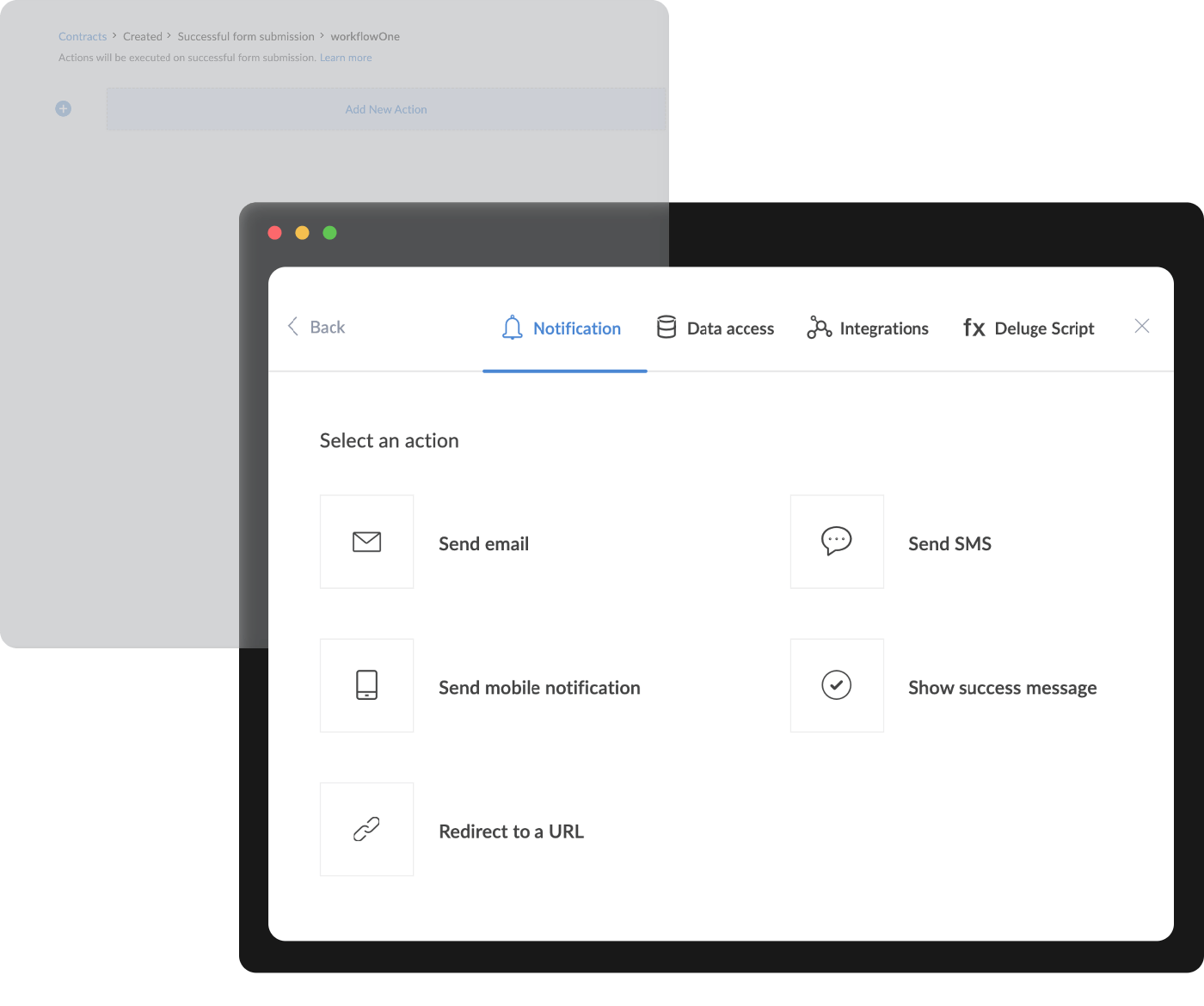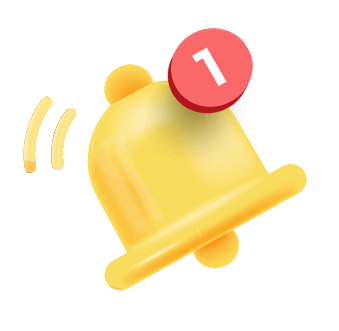 Collaborate to improve productivity
Work with the various stakeholders of your organization—whether internal app users, customers, or third-party vendors—with multiple levels of sharing. Use app-level sharing to get help from your colleagues on building a module, form-level sharing to collect data, or report-level sharing to analyze data and make decisions.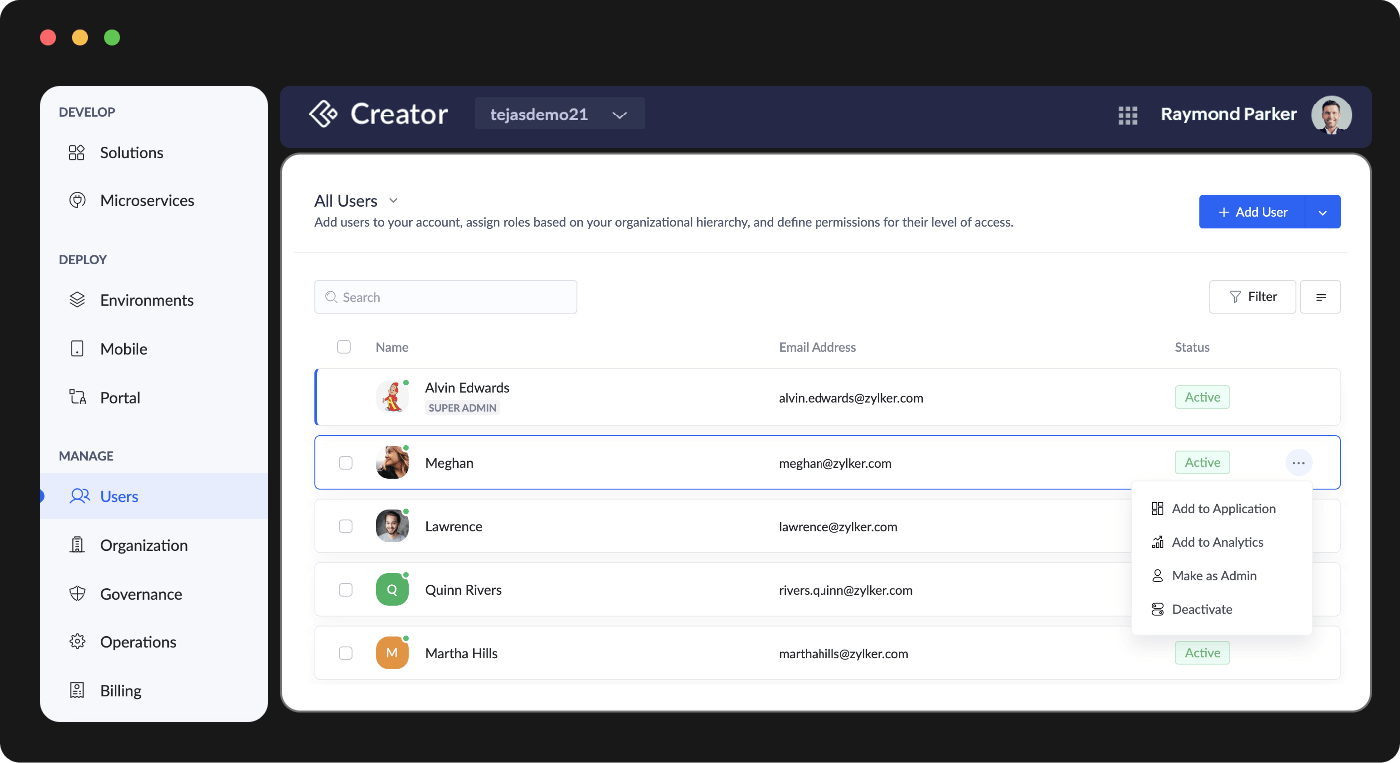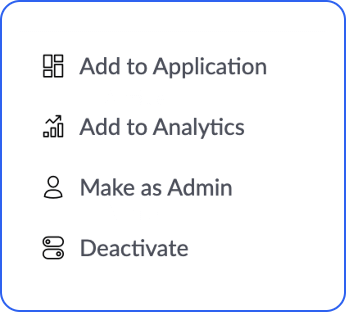 Self-service portals for secure data access and client management
Zoho Creator's self-service portals are a great way to provide clients with secure access to your organizational data. It helps increase customer satisfaction and frees up your resources. With a customer portal, clients can log in to a private portal with a unique user name and password, and access applications and view reports that are shared with them.
For example, you could create a portal for your resellers, where they can view monthly sales reports, place new orders for SKUs, or download marketing material for promotions.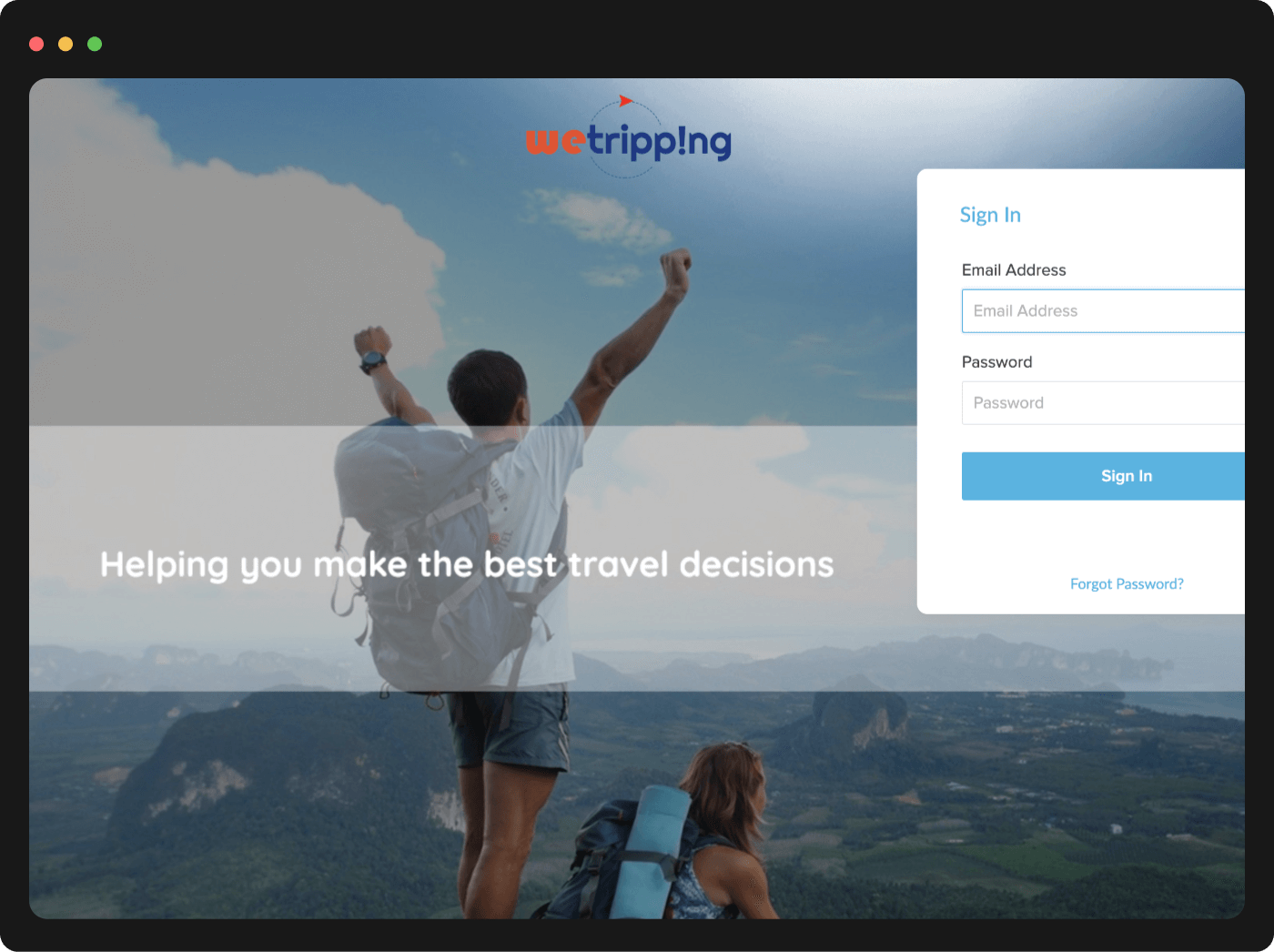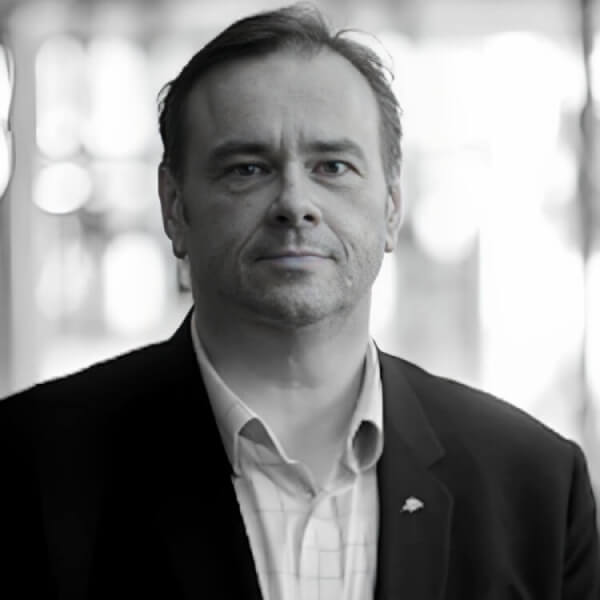 "This rapid development delivered our app in hours/days, not weeks or months. This has become a game changer in our organization".
- Brent Sutton
CEO, Learning Teams Inc
Transform your business with custom apps. Get started with
Zoho Creator

today!