Key takeaways
7+ years as authorized Zoho partner—Zoho certified solutions provider and Creator developer since 2015.

Creator-based custom solutions—for businesses across several industries.

Automated all manual processes—reducing human error drastically.
"I compared different low-code platforms and found that Zoho Creator was the best, primarily owing to its flexibility and expandability of features. There is no limit to what you can achieve, and the possibilities are endless."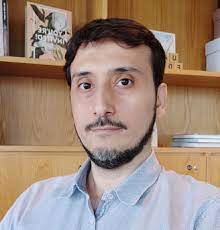 Omar Khamam,
Founder & CEO, The Techno Set Sdn. Bhd., Malaysia
One-stop shop to tackle any challenge
Omar embarked on a new journey in 2016 when he founded The Techno Set Sdn. Bhd. in Malaysia. The Techno Set Sdn. Bhd. provides customized business solutions across a plethora of industries, including oil and gas, logistics, education, and manufacturing. Since their inception, their digital transformation efforts through Zoho Creator have been quite remarkable.
Learn how Zoho Creator helped The Techno Set Sdn. Bhd. become a business solutions powerhouse.
Download the case study