Key takeaways
Increases app building turnaround time

App deployment time reduced by 70%

Grown their revenue nearly tenfold

FI Digital uses a budgeting software for infrastructure needs
"Zoho Creator is a perfect platform for the bespoke requirements of our clients."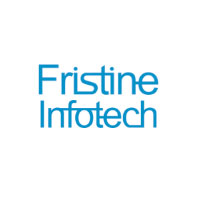 Pratik Modi,
Director of FI Digital & Fristine Infotech
Zoho Creator provides a low-code, cloud-based, scalable platform to accommodate the unique business needs of any organization.
Fristine Infotech (FI Digital), a part of Digital Synergy Ventures Group (DSV Group), was founded in 2015. Having one of the largest Zoho capabilities in the region, they are based out of Melbourne, Australia, and Pune, India. Their teams consist of business analysts, testing teams, CRM Plus experts, Creator developers, HRMS experts, finance suite experts, and integration specialists, giving their customers a 360-degree Zoho delivery experience.