Key benefits:
Cost

Saving over $70,000 annually

Efficiency

Increased operational efficiency by 50%

Accuracy

Eliminated data discrepancies and errors
"The value that Zoho Creator adds to our business is priceless. We just cannot quantify it. There are no data discrepancies or errors anymore. And our customer satisfaction is worth more than money. The database, the integrations, the support—everything is beyond excellent. Zoho really changed our lives."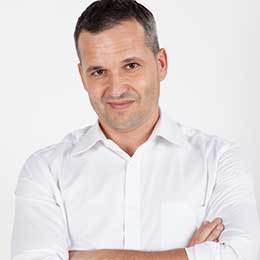 Hervé Haurie,
Managing Partner, deSiam
Building an online database with low-code
deSiam, founded in 2008, is a Thailand-based business offering authentic Thai cuisine in the form of ready-to-cook meals, sauces, and spices. It started out as a retail store with a strong presence in local supermarkets, but as of today they export to 25 different countries around the world and also have an ecommerce store.
Hervé Haurie, one of the managing partners at deSiam, wanted to implement a solution that was rapid, cost-efficient, and had powerful integration capabilities, to eliminate their operational bottlenecks.
That's how he stumbled upon Zoho Creator. It started off as a replacement for spreadsheets, but later, they built an online database and integrated it with Zoho Books and Inventory using Deluge, to work as the crux of their operations. As of today, they've automated invoice generation, inventory adjustment, quality control, and administrative tasks, as well as all their operational procedures.
Haurie says "With Zoho Creator, I get not just monthly, but also daily and hourly updates on my accounts. I'm always on top of it."