Key takeaways
Collaboration across multiple offices

Cross-departmental, multi-language applications enable multiple stakeholders to stay on the same page.

Mobile and web apps

Employees are able to access client database, create quotations and generate executive reports on the go.

Automated sales and quotation management

The platform handles various tasks such as placing purchase orders, tracking shipments, and sends out delivery updates, invoice generation, refunds, quotation creation and renewal.
"Zoho Creator has enabled our teams across multiple departments and locations to work collaboratively, and the speed of a task moving through our organization has definitely increased. Ultimately, our teams are now able to cater to a larger audience as compared to the past"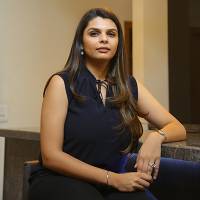 Ridhvika Chawla
Director, Häcker Kitchens India
Building a culture of innovation
Häcker Kitchens is a luxury modular kitchen brand, trusted all over the world. Its manufacturing facility in Germany has state-of-the-art equipment and sophisticated manufacturing processes. Häcker Kitchens caters to every market segment—ranging from competitively priced to medium-high end and premium—and delivers kitchens to the EU, Americas, and 60 other countries from its single manufacturing unit in Roedinghausen, Germany.
In this ebook, Ridhvika Chawla, Director of Häcker Kitchens India, shares how they leveraged low-code technology to automate their sales process.