Step 1
Upload your spreadsheets. You can choose files from your local drive or drag and drop them into the workspace.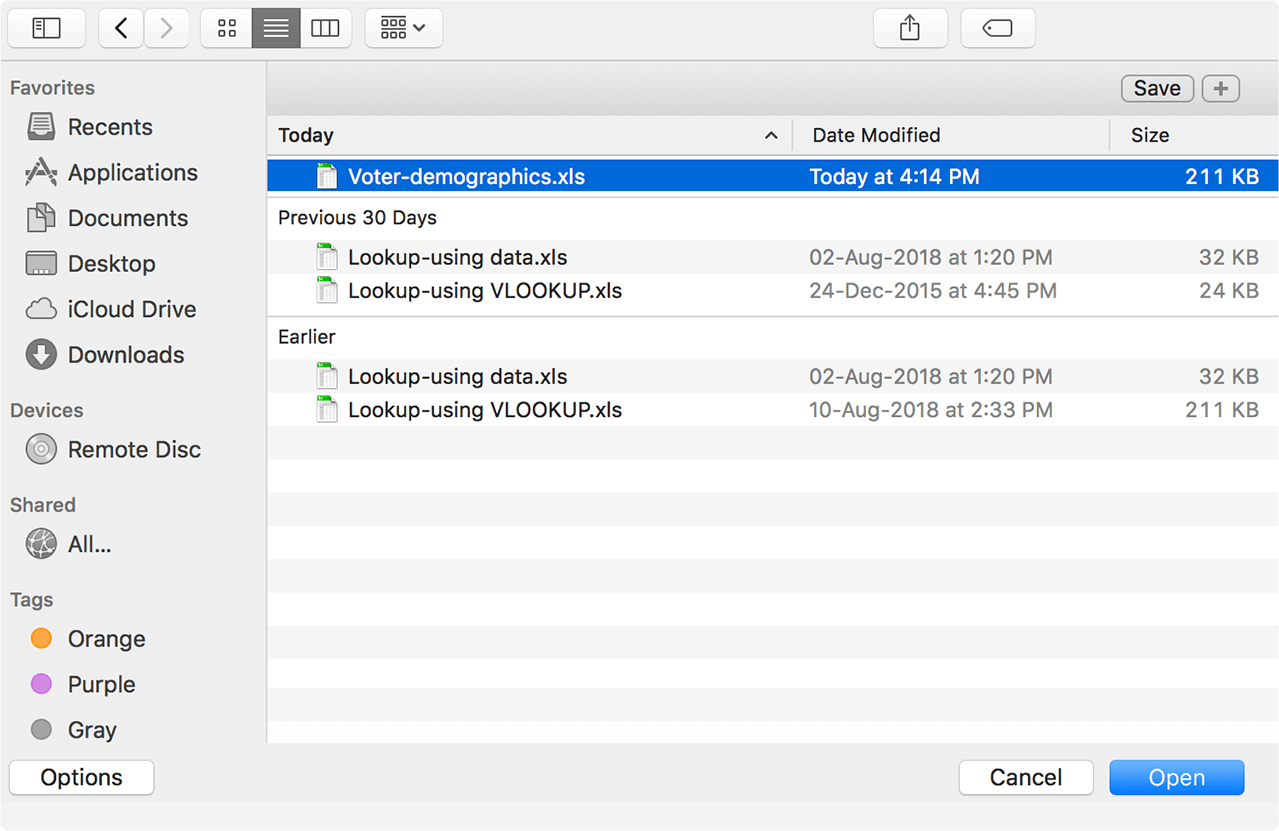 Step 2
In the next screen you can view your spreadsheet data. Each sheet is structured into a "table." The column names are translated as field names with the field types decided by type of data. You can edit the table and field names and field types (we support 32 field types) .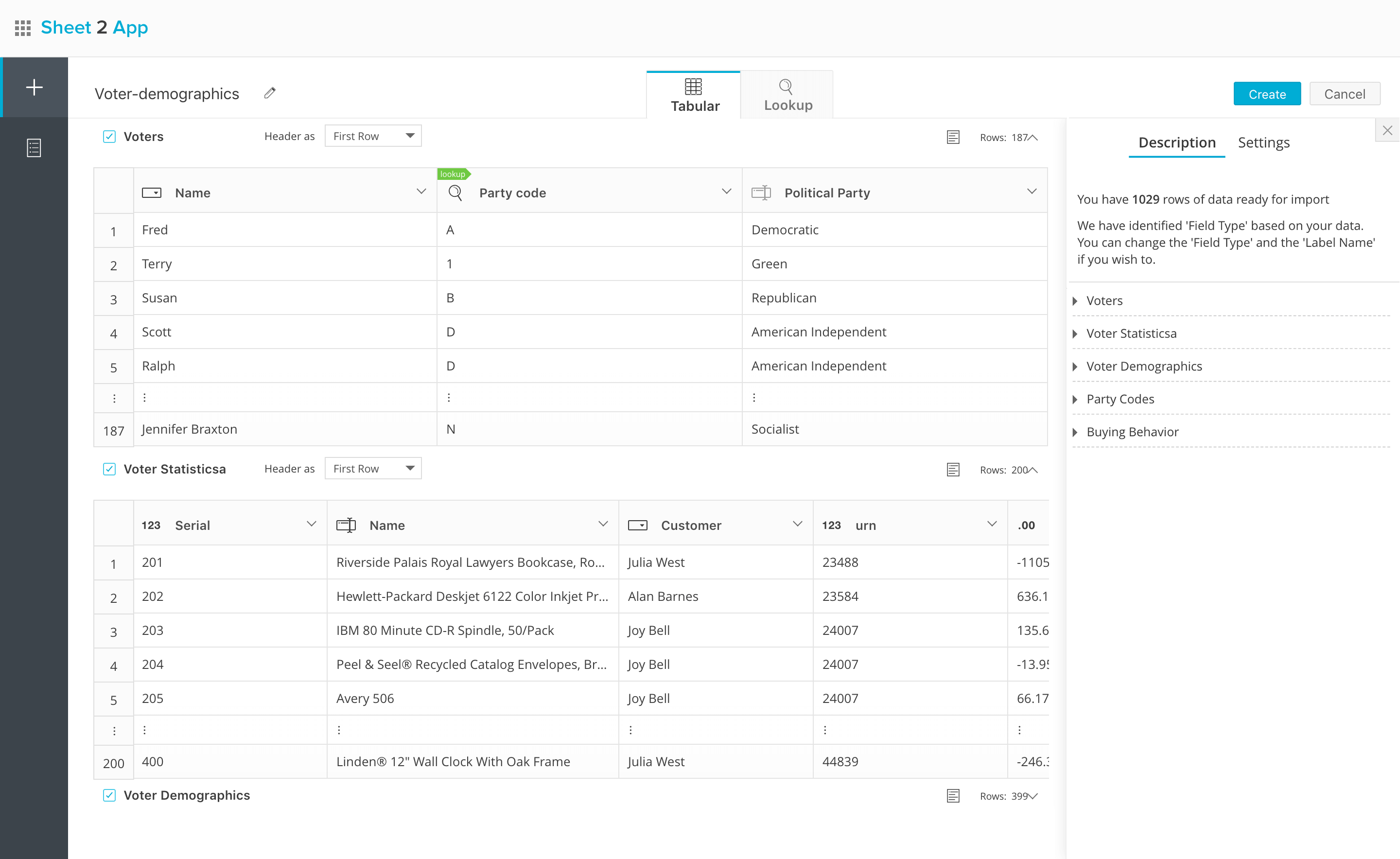 Step 3
UploadData relationships (lookups), if any, are kept intact on migration. The looked-up data gets auto-populated upon entering the parent data. At this stage, you can view and edit the existing data relationships, and also create new ones (drop-downs that carry data from the looked-up table. Note : Zoho Creator also supports bi-directional look-ups.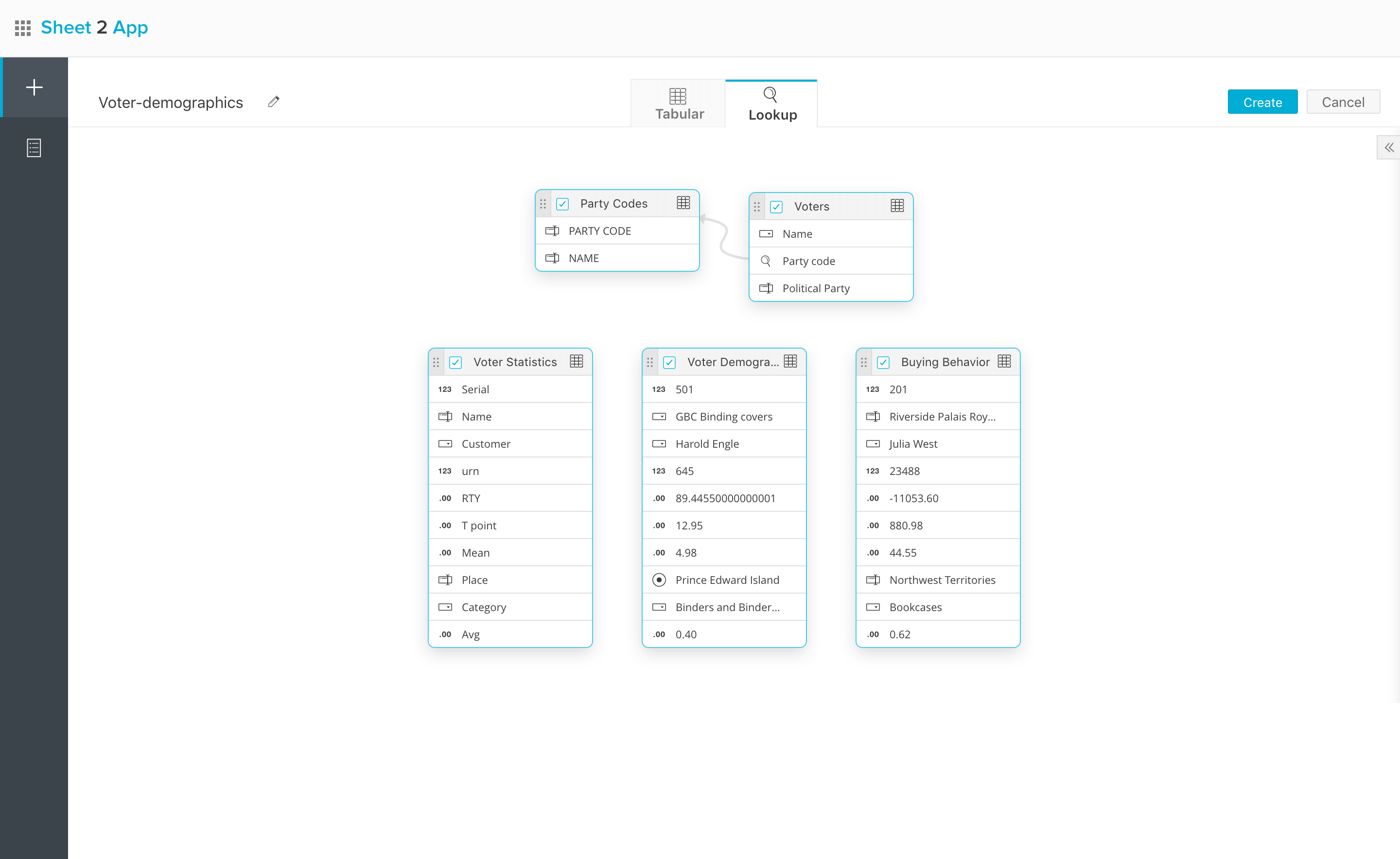 Step 4
After making the required changes, click Create Application.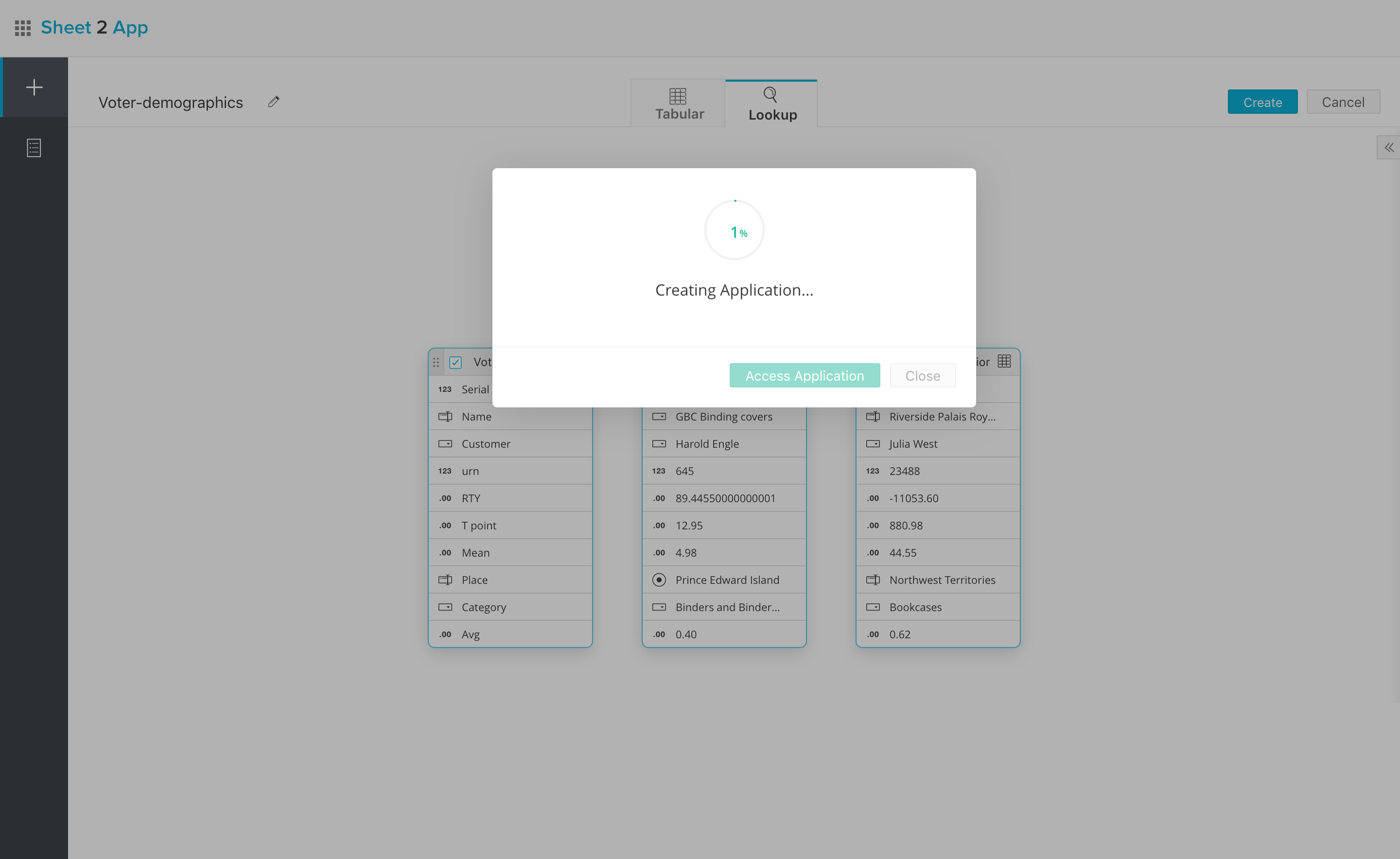 Step 5
Voila! Your smart new database app is all set! You have Forms to enter new data, Reports to visualize existing ones, and fine-grained permissions to ensure the right people access the right data.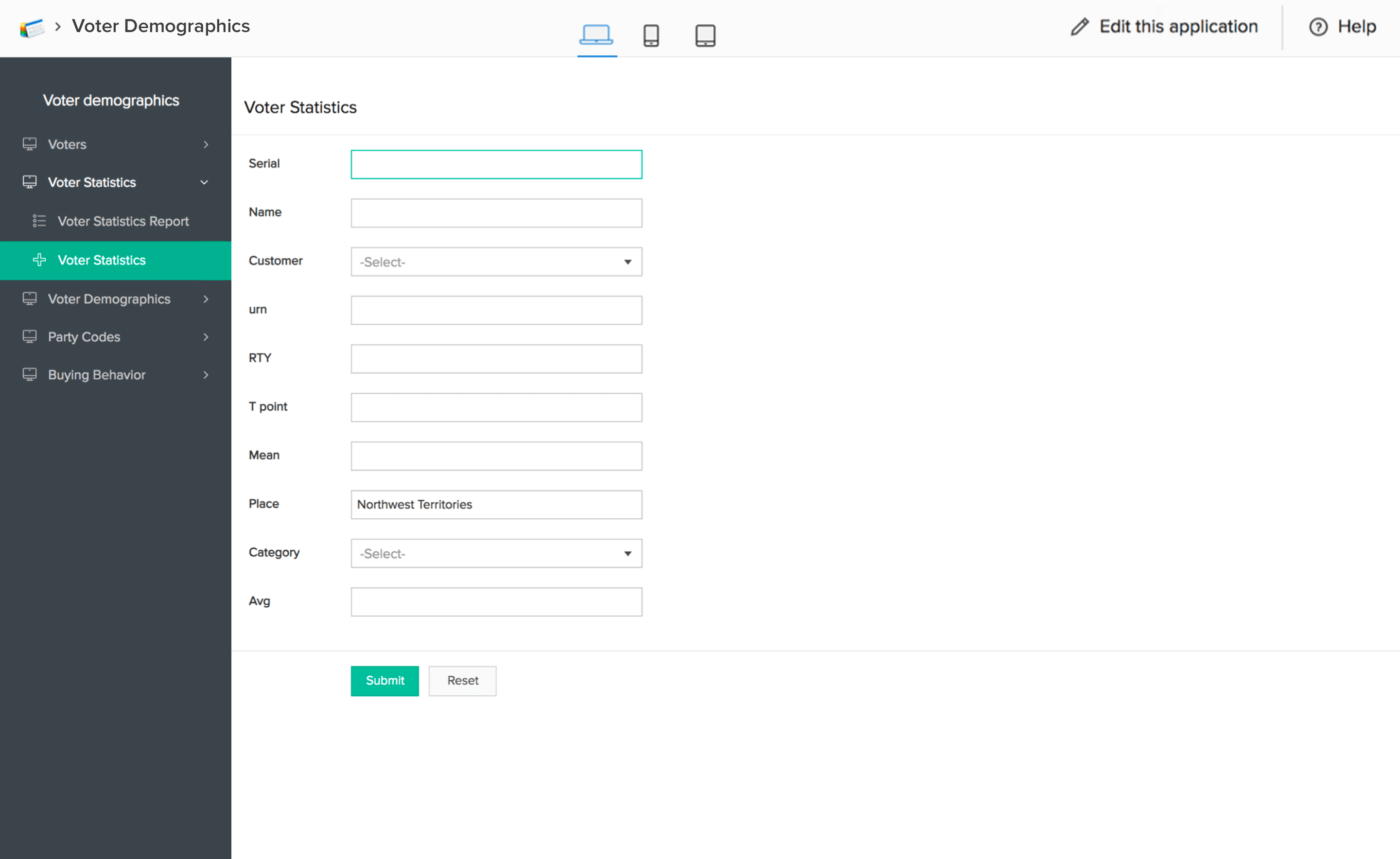 Step 6
Now that your app is ready, you can customize it to make it look and work exactly as you wish. For this, go to "edit application." You can create new forms and reports, change the app layout and theme, and more. You can further customize the view for mobile and tablet, enhancing the native experience.