BPM Webinar

From Mexico to the world over: How Tek Textil became a market leader with a process-based application.

With tons of data and processes to manage, running a business can be overwhelming. But there are tools to help. An app that's built to fit your workflow can make it easy to keep up with your daily tasks.

Tek Textil, a Mexican textile manufacturing company,built a custom solution on Zoho Creator to manage all its processes from client requests to production. The result? Tek Textil has become a trusted fabric provider for some of the largest clothing brands in the world.

Watch our webinar to understand how Zoho Creator can help your business.
You'll learn
How to manage your entire business - from development to production - on a cloud-based platform.

How to organize information, collaborate online, and manage your business better with process-based applications.

How to promote online communications across distributed teams by providing easy access to data.
Meet our speakers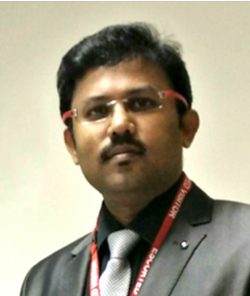 Arun Kumar Selvaraj
Arun is presently the Director of Sales & Marketing for Zoho Creator. He has over 10 years of experience and is an expert in IT operations and help-desk management. He has helped users across the world build process-based applications, set up their networks and help desks, and implement application performance management solutions.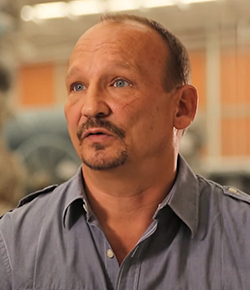 Richard Davis
Richard Davis is the founder of Tek Textil, a high-quality fabric manufacturer in Mexico. He has more than 25 years of experience in fabric manufacturing, textile engineering, and research and development in knitted fabrics. Currently, he leads the product and business development team at Arttex, a Tek Textil manufacturer.