Top brands that use our platform
Develop and deploy powerful apps easily
Seamlessly transform your ideas into apps on the platform of the future—Zoho Creator.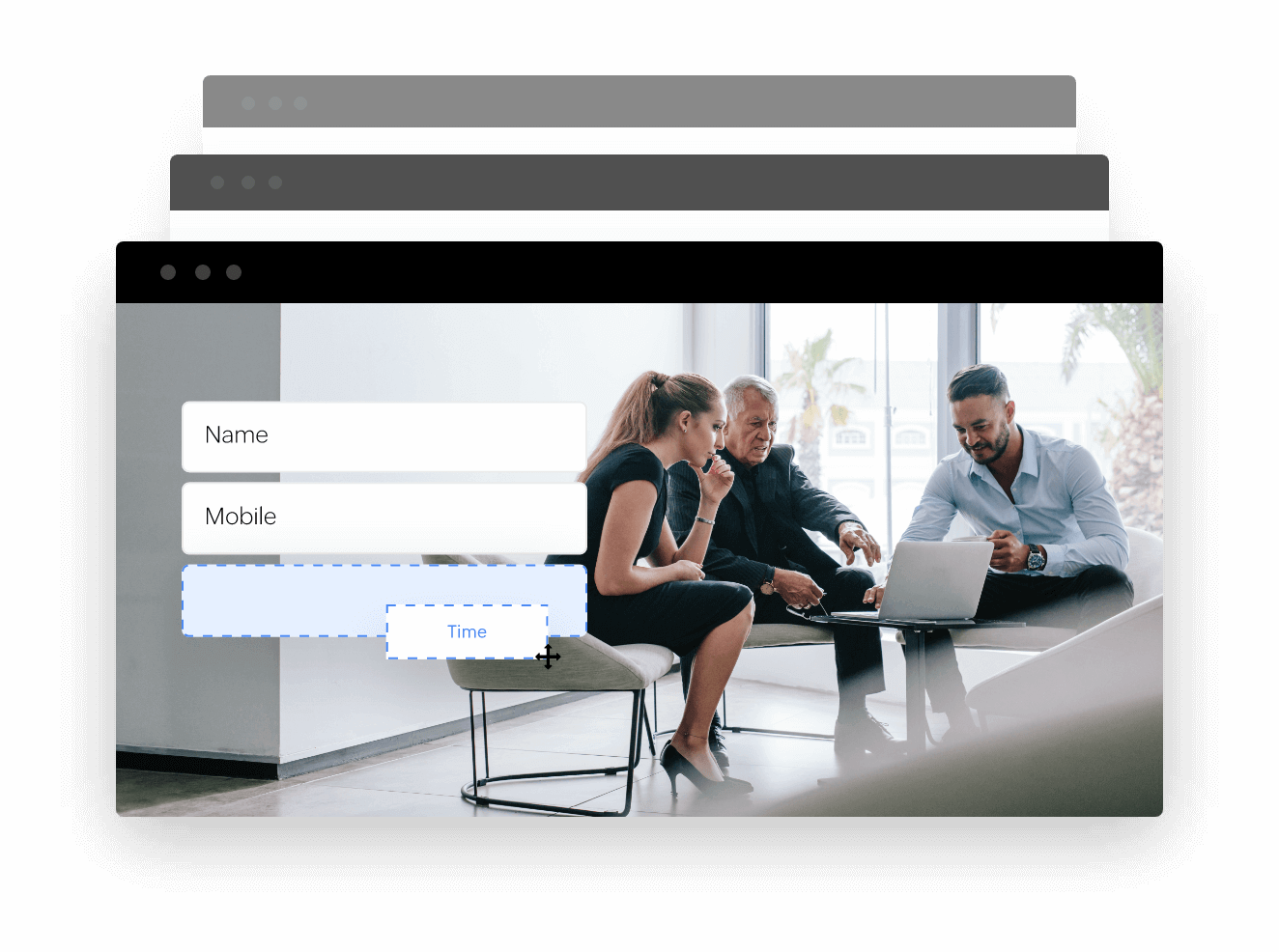 Why is
Zoho Creator

a better alternative to Betty Blocks?
Features

ZOHO CREATOR

BETTY BLOCKS

One-click auto-validation in form fields

ZOHO CREATOR

OUTSYSTEMS

Built-in real-time reports

ZOHO CREATOR

OUTSYSTEMS

Real-time switching between report types

ZOHO CREATOR

OUTSYSTEMS

Gesture customization for mobile and tablet

ZOHO CREATOR

OUTSYSTEMS

Built-in auto-translation and localization

ZOHO CREATOR

OUTSYSTEMS

Android & iOS SDK

ZOHO CREATOR

OUTSYSTEMS

Publish rebranded iOS and Android apps without writing a single line of code

ZOHO CREATOR

OUTSYSTEMS

Automatically capture IP addresses out-of-the-box

ZOHO CREATOR

OUTSYSTEMS

Schema builder to get a bird's-eye view of your apps

ZOHO CREATOR

OUTSYSTEMS

Automatic progressive web app (PWA) creation

ZOHO CREATOR

OUTSYSTEMS

Built-in payment gateway integration

ZOHO CREATOR

OUTSYSTEMS

Out-of-the-box integration capabilities

ZOHO CREATOR

OUTSYSTEMS

Application development lifecycle management

ZOHO CREATOR

OUTSYSTEMS

Access controls and permissions

ZOHO CREATOR

OUTSYSTEMS

Web, iOS, and Android support

ZOHO CREATOR

OUTSYSTEMS
Comparison information as of 28.02.2023
What
Zoho Creator

stands for
Empower everyone
Anyone from any programming background—no-code, low-code, or pro-code—can build apps on Zoho Creator.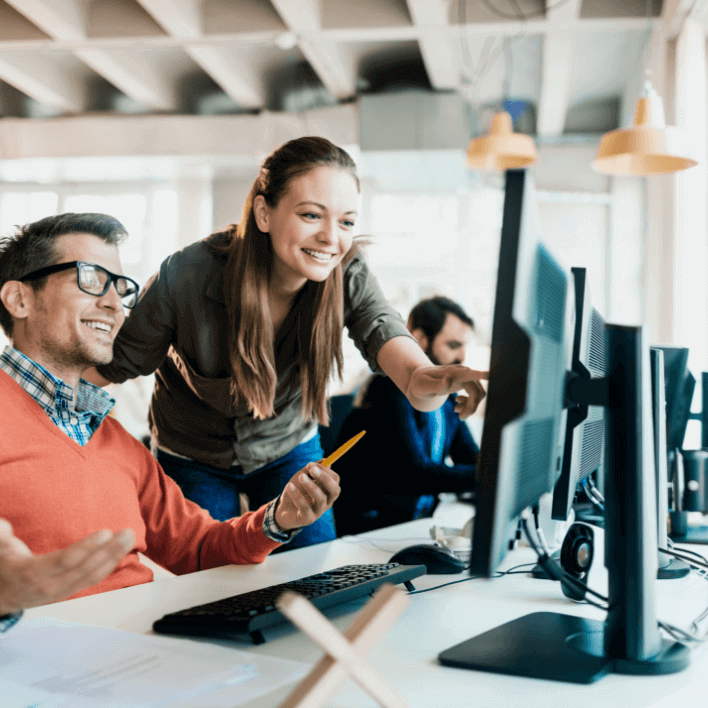 Enable end-to-end digitization
Creator is an all-in-one digitization platform, offering custom app development, BPM, data management, integrations management, and almost any other solution that may need digitization.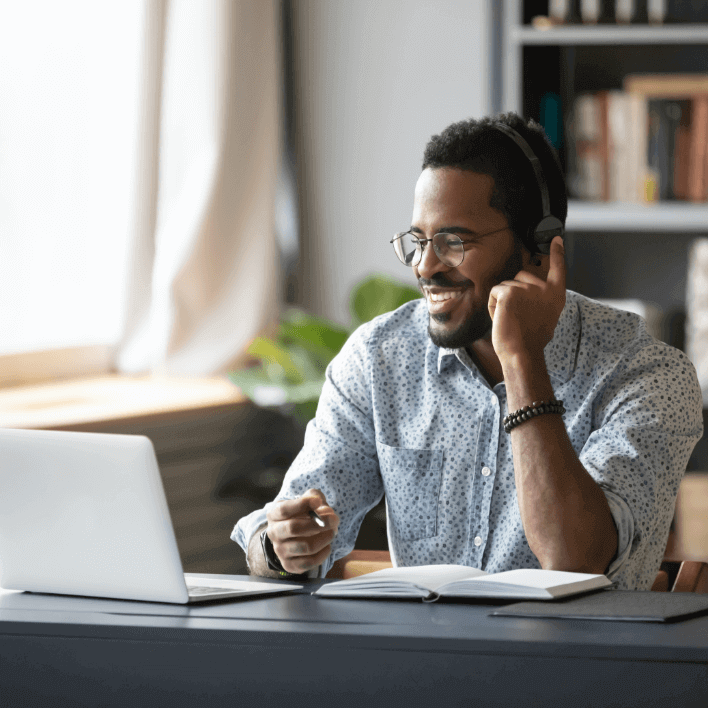 Foster collaborative development
Creator enhances the synergy between business and IT, striving to foster collaborative development between all stakeholders.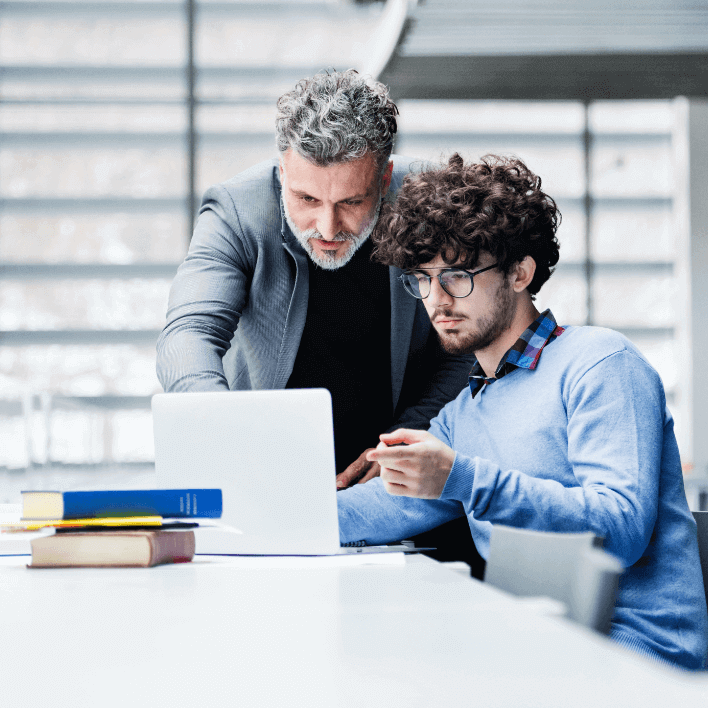 Accelerate time to market
Creator champions business agility. Users can build applications 10 times faster than traditional pro-code alternatives.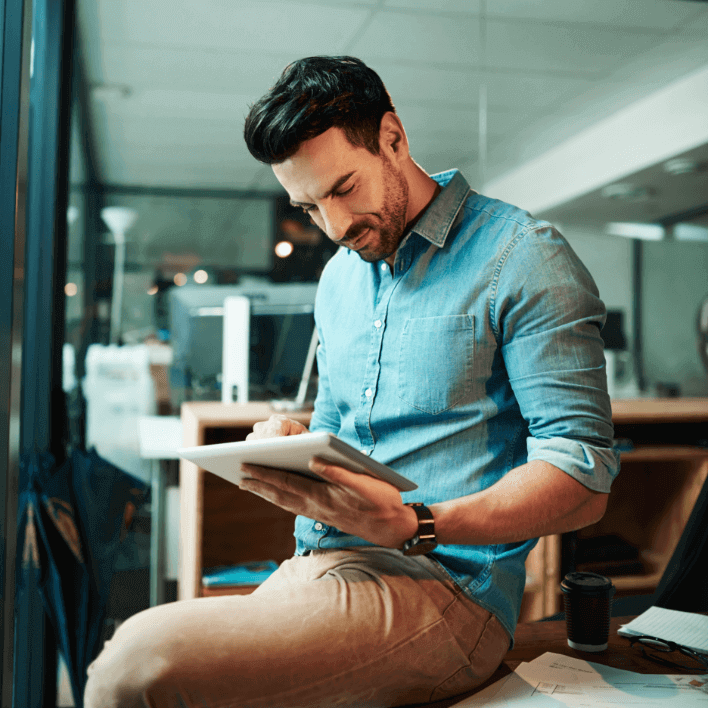 A vibrant community of professional developers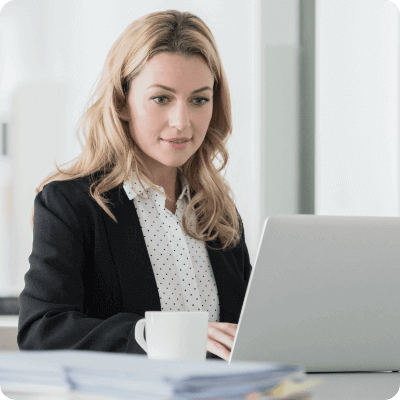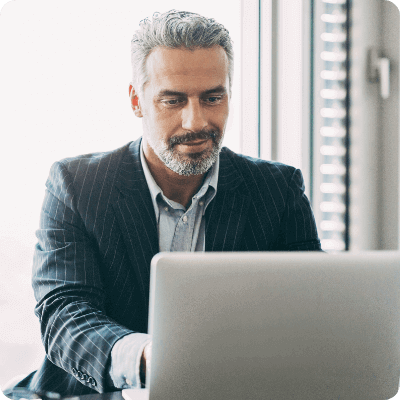 55%Growth in new business through partners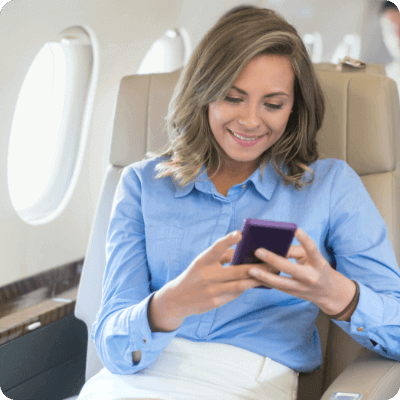 Why do
14,000+

businesses trust

Zoho Creator

for digitization?
10x

Faster Development

600+

Integrations

95%

Customers deploy within 30 days

65+

Fully customizable business apps

100%

Rebranded apps with custom domains
Evaluation guide
Here's an evaluation guide that will help you deep dive into every aspect of the Creator low-code platform.
GRAB YOUR COPY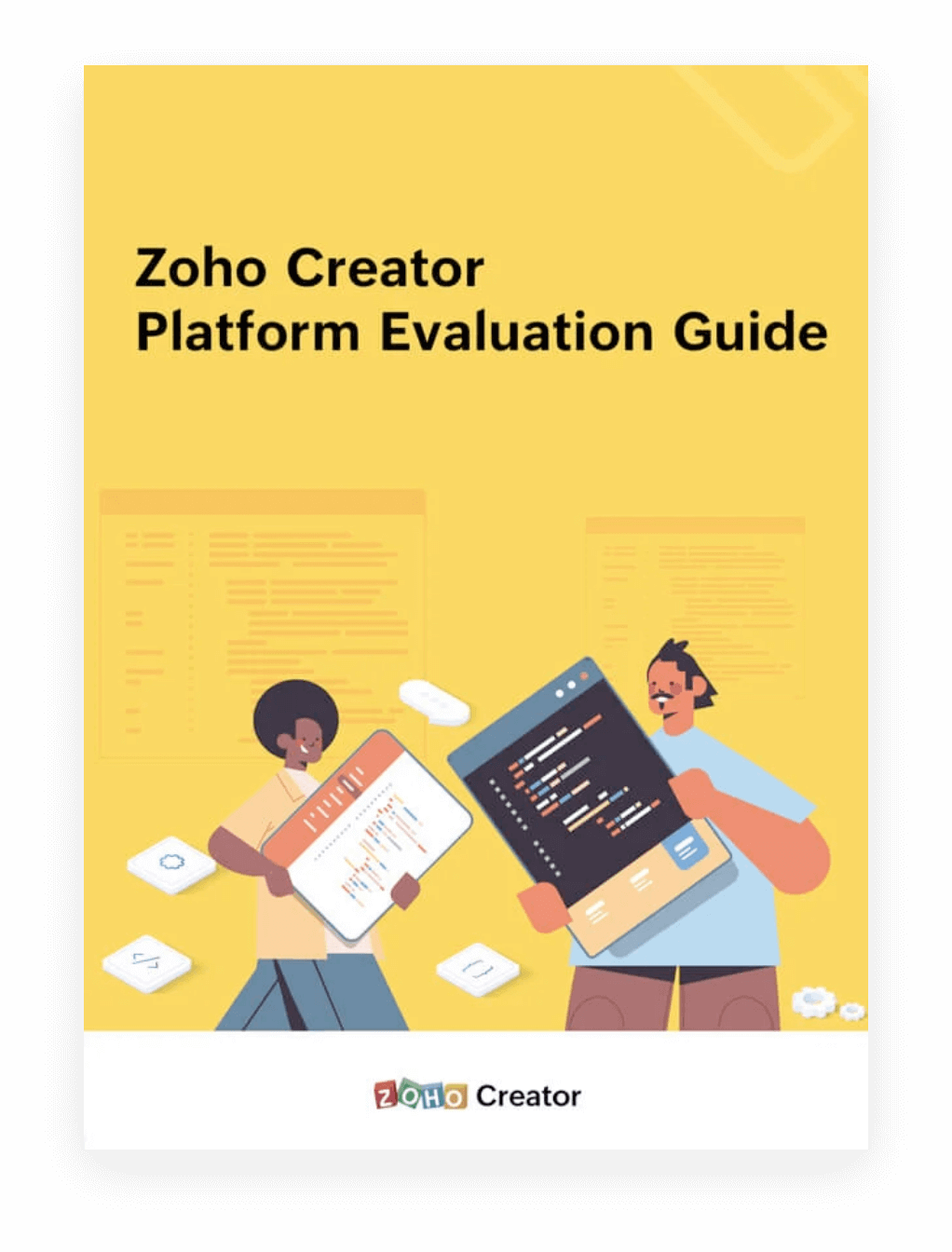 What our customers are saying
"Creator gives us great flexibility and improves our efficiency and engagement between our teams. The way Creator influences our company is just magical."
Mathieu DemersVice President, Avianor
"With Zoho Creator, I feel like we have the tools to address any problem we come up against."
Ryan MoskalOperations Manager, Mission Bicycle
"Working with Zoho Creator is great because, when we had matters to solve in a short period of time, they were always ready to help. I recommend Zoho Creator for its adaptability, for its simplicity, and for its effectiveness."
Simone MangiliOperations Specialist, Marionnaud
Build on
Zoho Creator
Transform your enterprise by harnessing the power of one of the best drag-and-drop low-code development platforms in the industry. Drag, drop, develop, and deploy anywhere.
Get started for free