Automation
Notifications, Schedules and Reminders
Stay tuned, work in real time with instant email notification about process deviations or any specific information important to your business. Set reminders about important dates and events. Schedule tasks such as sending weekly sales reports or monthly maintenance reports. Automating such simple yet important processed helps avoid unnecessary delays, possible communication gaps and minimizes customer dissatisfaction.
NEW: Now you could also send SMS Notifications. Another channel, just for your convenience.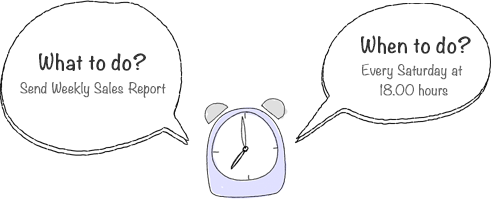 Triggers Based on User Inputs and Form Actions
Zoho Creator's workflow builder has options to trigger actions based on user inputs. For example, if there is a request from a customer of a specific region, the corresponding region's manager can be notified immediately. And the lead and information can be mapped to him in the database. Any action based on your business logic can be set in creator and it will get executed as required.
In another example, where a request is made by a customer of a region through the website to contact him, the corresponding region's manager can be immediately notified. Also the lead and information can be mapped to him in the database.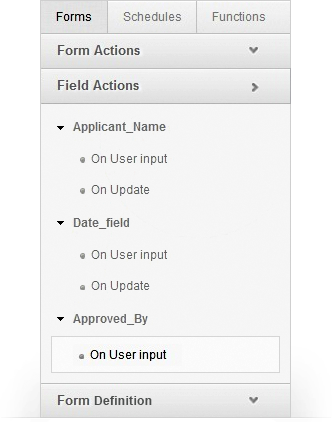 Take Control of the Entire Process with Conditional Statements and Built-In Functions
Configure approval systems, check standards and define rules for the processes with conditional statements. Drag and drop the if-else blocks to set the criteria. You can direct the actions that are to be taken when the criteria is met and when it is not met.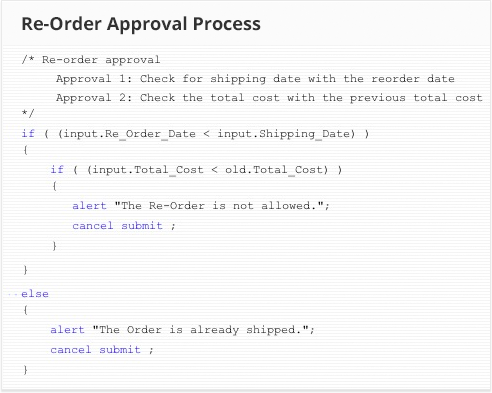 Validation Codes to Ensure High Quality Data
Improve data accuracy by validating data being entered in the forms. Adding validation codes in your workflow ensure dramatically higher data quality.
For instance, in a customer complaint form, you can insert validation codes to ensure that the Customer ID typed matches the ID format. Dramatically reduce the possibility of errors.
Adaptability and 3rd Party App Integration
As businesses grow, the processes may get more complex. New rules, routes, tasks, owners will have to be added. Zoho Creator's workflow builder allows on-the-fly alterations to the process flow. The alterations do not add more cost or time as it is simple with the graphical UI of the builder.
With the APIs for 3rd party integration, the capabilities of your application can be further enhanced. In case you start with web based ordering for your brick and mortar business, you can later edit the workflow sequences to scale it up to a wholescale online ordering system integrated with a payment gateway.

Collaborate to Multiply Productivity
Collaborate with various stakeholders of your business like colleagues, App users and customers with multiple levels of sharing. Use App level sharing to get help from your colleague on building a module of your budding App.You can use Form level sharing to collect data or the Report level sharing to analyze data and take decisions.