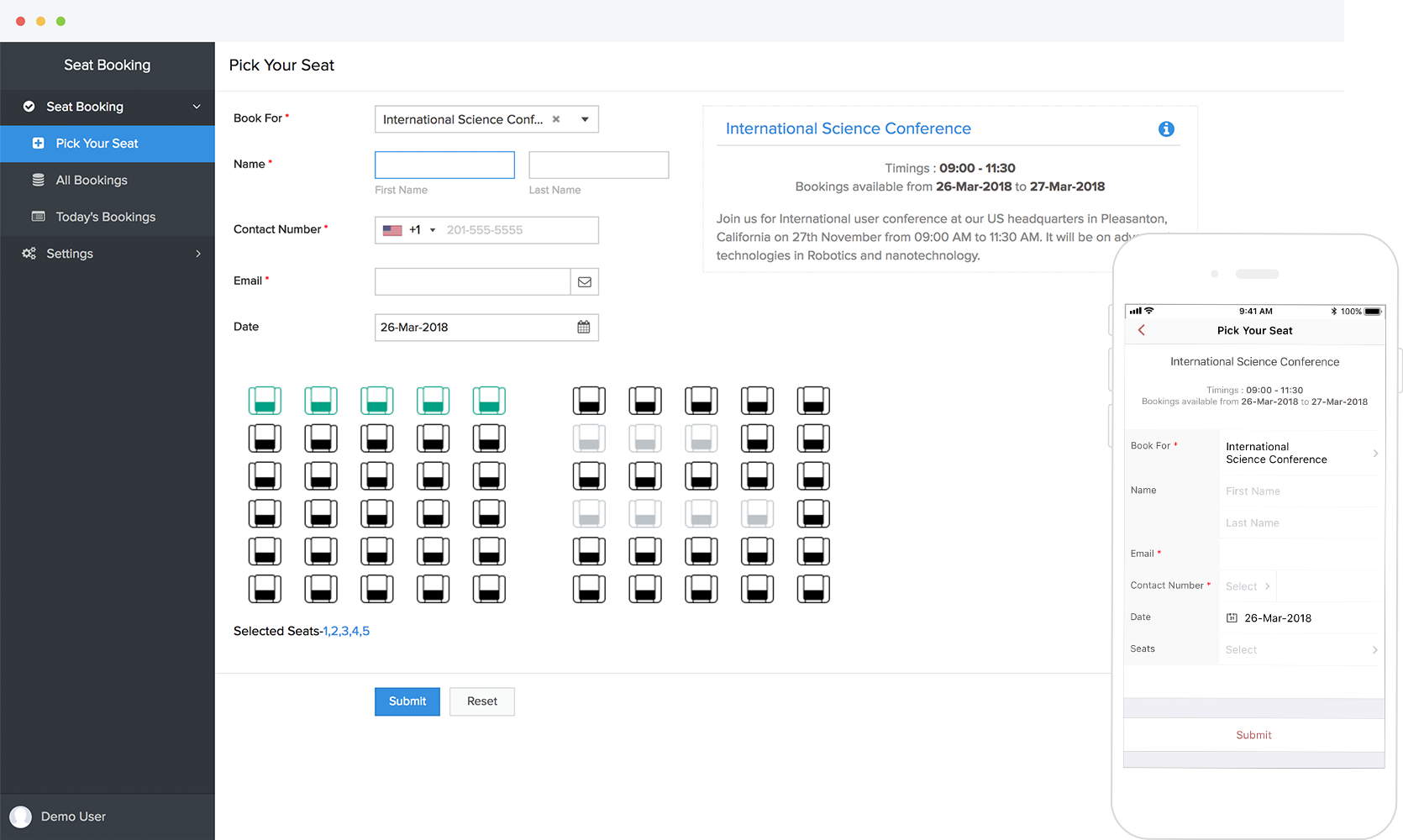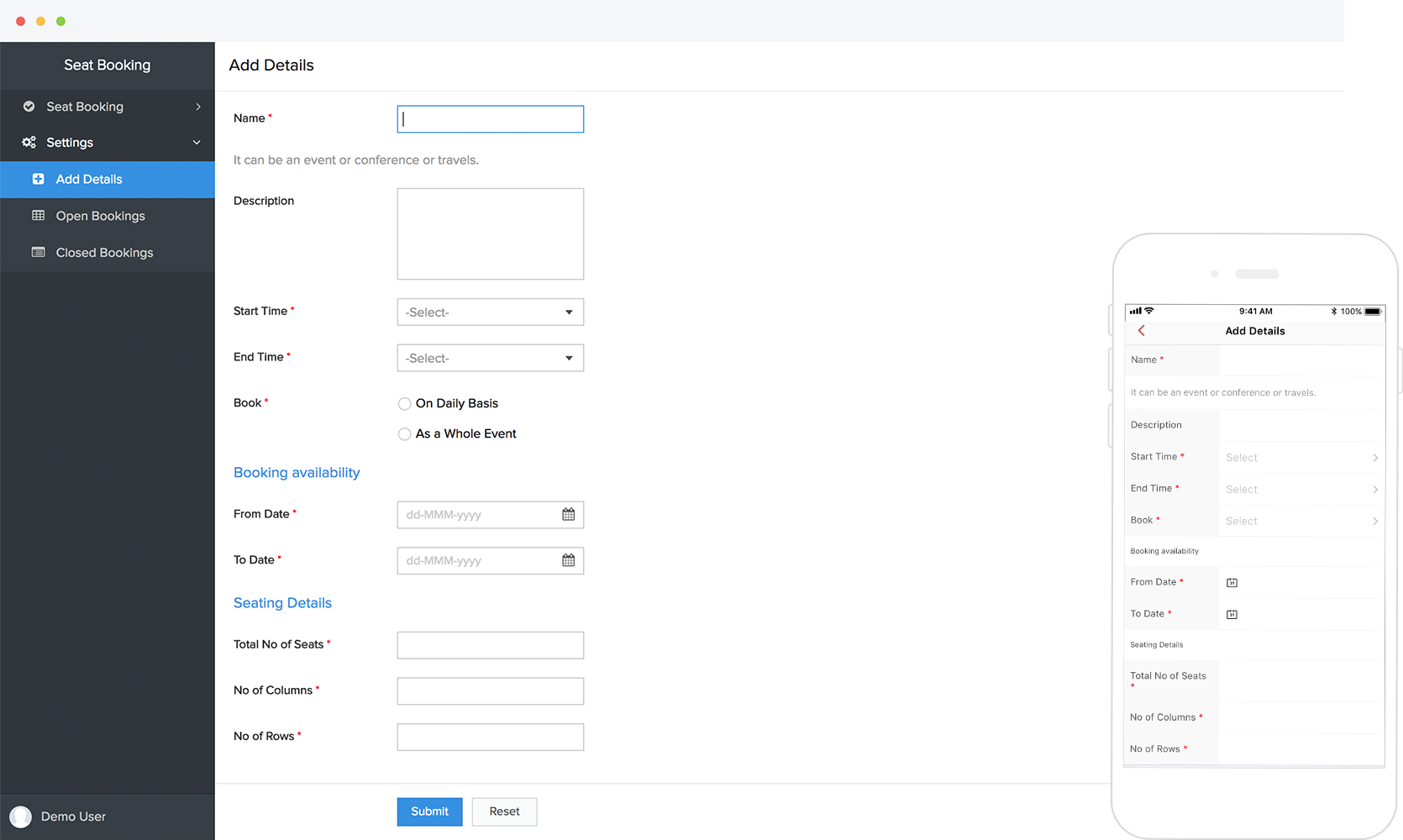 Reservations made easy.
Pick a spot.

Users can quickly enter their personal information — name, contact number, and email address — to choose a seat.

Manage event details and seating arrangements.

Use this app to add and display event details. You can also set the total number of seat rows and columns to suit your venue's requirements. 

Publish the app on your website.

Embed the booking form in your website to make it easier for your customers to book their preferred seats online. 

Send notifications with a single click.

Send instant notifications and email to confirm booking status.

Run comprehensive reports.

You don't have to search through multiple spreadsheets to get the information you need. Group booking information into detailed reports, classifying them by seat type (free or paid) or booking status (closed or open.)
Your app, your way.
Rethink customization with Zoho Creator. 

This seat-booking application is powered by Deluge — a low-code scripting language that uses logic to help you automate workflows. Need to include a new feature or alter an existing one? Just drag and drop fields from our intuitive builder and add a few lines of code. 

Anytime, anywhere, on any device. 

Stay connected to your business, no matter where you are. Apps you build or install with Zoho Creator will automatically be available on iOS and Android devices. Add new events, accept seat bookings, and keep track of details on the move.

Break down data silos with integrations.

Zoho Creator apps are closely integrated with other Zoho products, like Books, CRM, and SalesIQ, to extend their capabilities. You can use Zapier to easily integrate this app with your existing software, or with third-party products like PayPal and Google Suite.