Sell more, faster. 
Centralize your business data.

Our all-inclusive dashboard gives you a well-rounded overview of your business activities at a glance, ranging from sales reports by region or employee, to exhaustive figures on order status and fulfilment. 

Streamline sales activities.

Dedicated modules for each stage of the sales pipeline will help you prioritize leads and assign them to sales reps accordingly. From prospect discovery to lead conversion, there's a module for every stage.

Gain insight through powerful analytics.

Use detailed, visual reports to spot engagement patterns and conversion trends over time. View exhaustive drill-downs with a single click, and leverage them to make better business decisions, faster. Use the built-in forecasting feature to set targets and plan sales activities accordingly.

Keep track of your inventory.

With a built-in inventory management tool, you can keep tabs on your stock levels from within the app, and ensure that you're always well-stocked on the products you sell. Permit sales reps to modify inventory levels based on deals closed, and keep the rest of your team informed about units remaining in real time.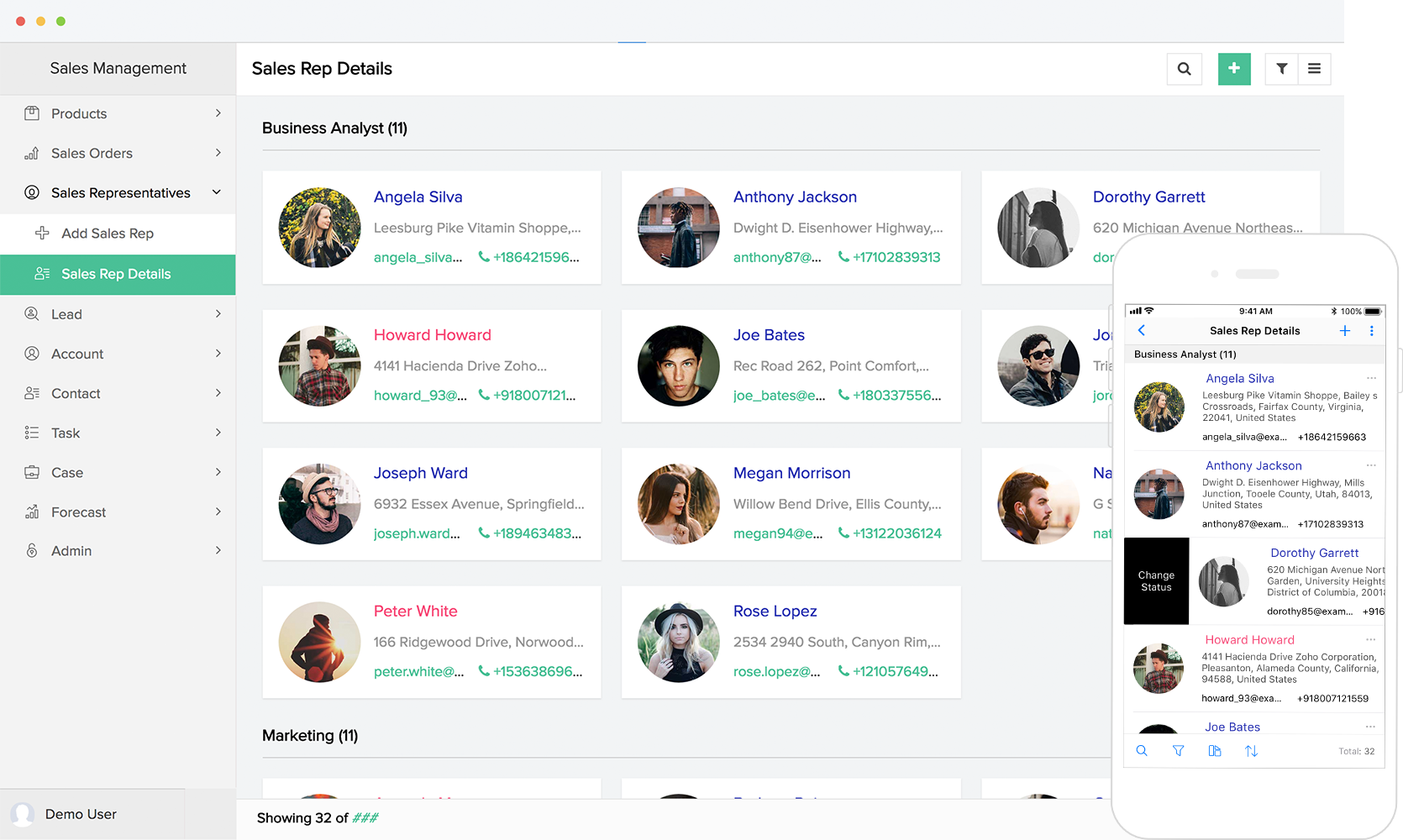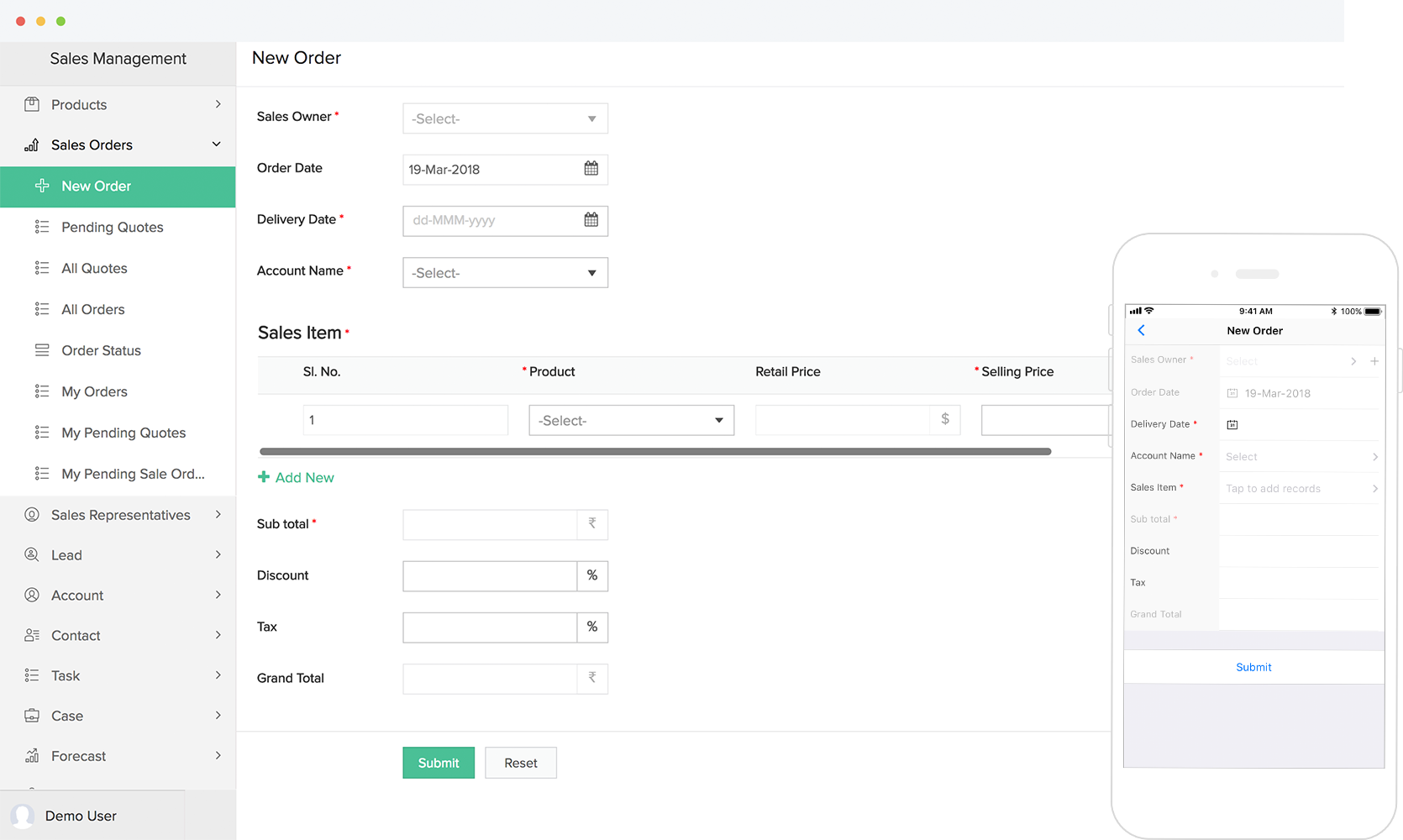 It's not just an app, it's a platform. 
Customize.

All our apps are fully customizable, right out of the box. Coupled with the guided scripting feature, our drag-and-drop form builder allows you to add limitless functionality to your app. You can configure a variety of email templates to send to contacts at strategic points along the sales cycle. 

Go mobile.

For every app you access on your computer, there's a fully optimized native one waiting for you on your smartphone. Enjoy all the features of your app on the go, on any device. Push leads through the pipeline even when you're away from your desk.

Integrate.

We're flexible. Zoho Creator features integrations with a host of major software solutions like Quickbooks, Zapier, and G Suite to ensure seamless connectivity between your productivity applications. You can also integrate with full-fledged CRM solutions like Salesforce or Zoho CRM to implement advanced lead qualification and lead nurturing workflows.