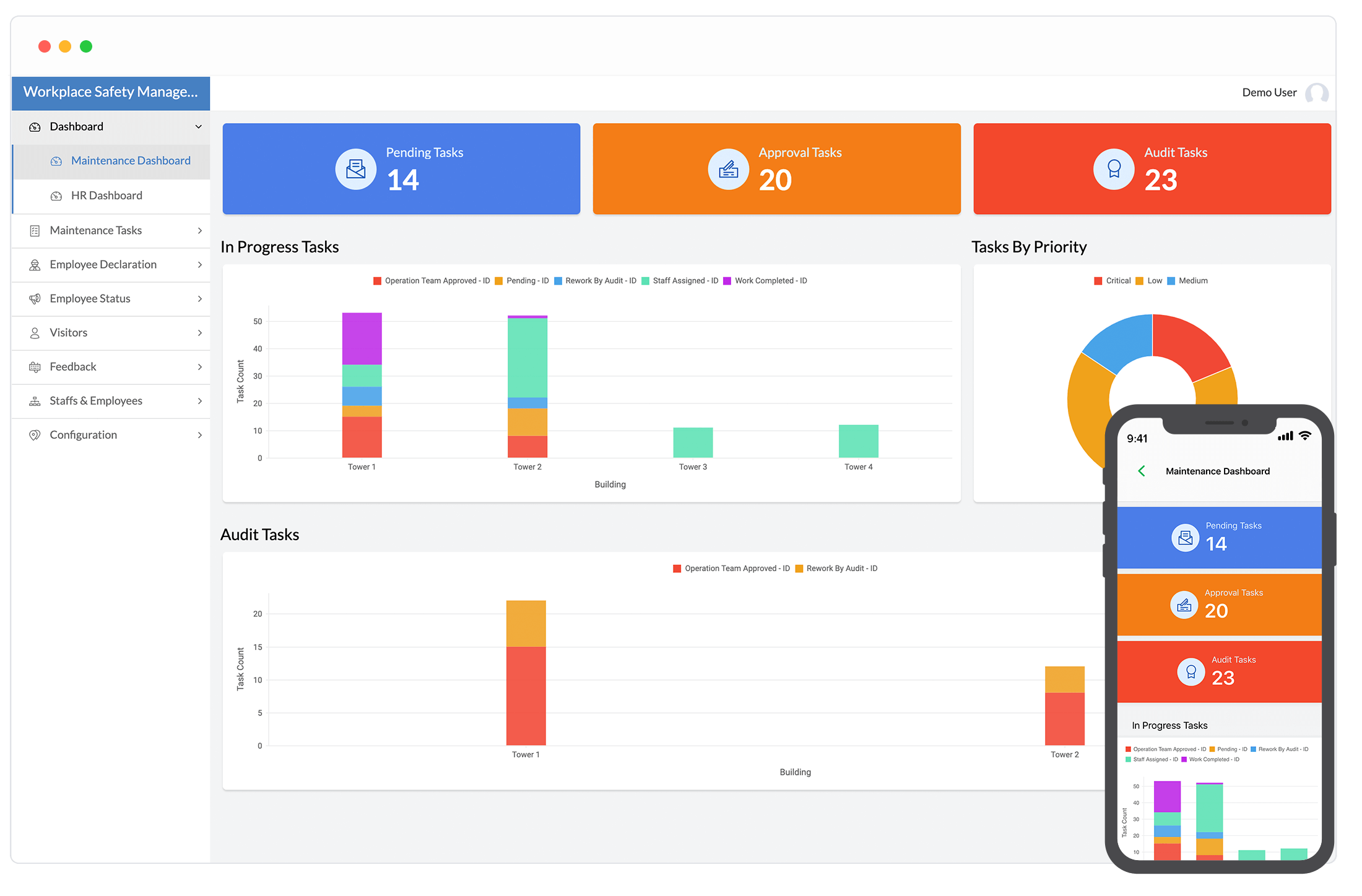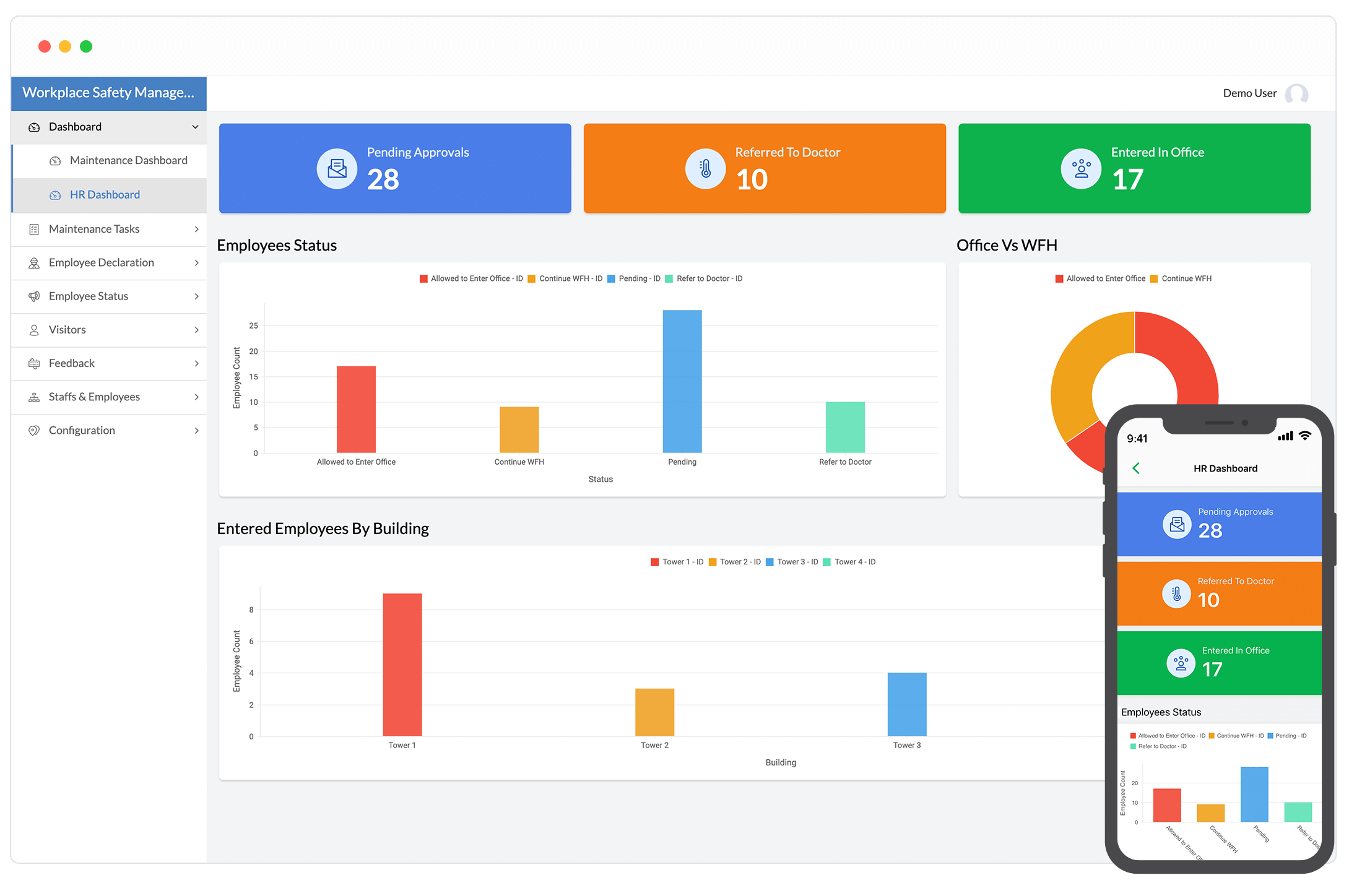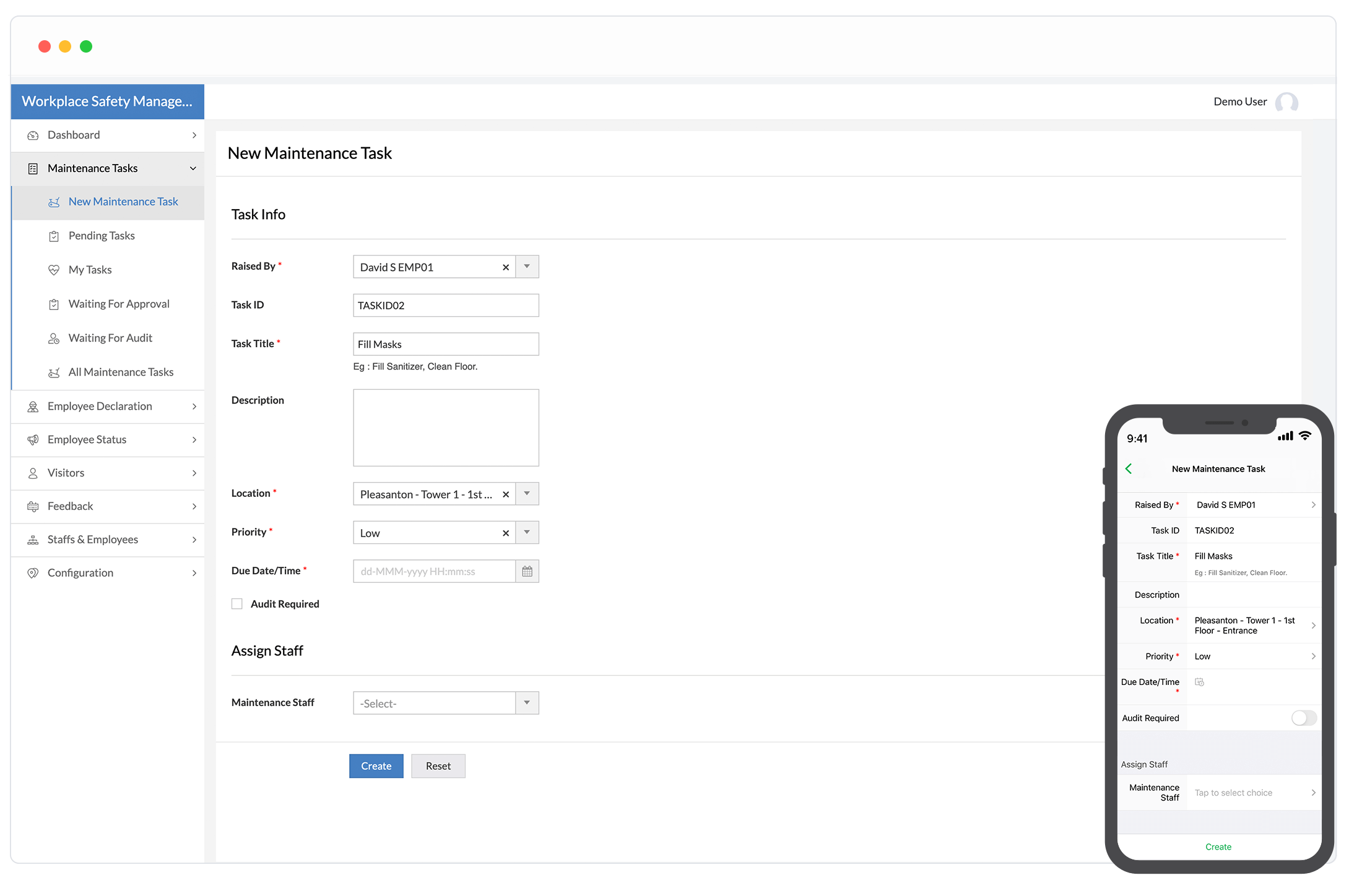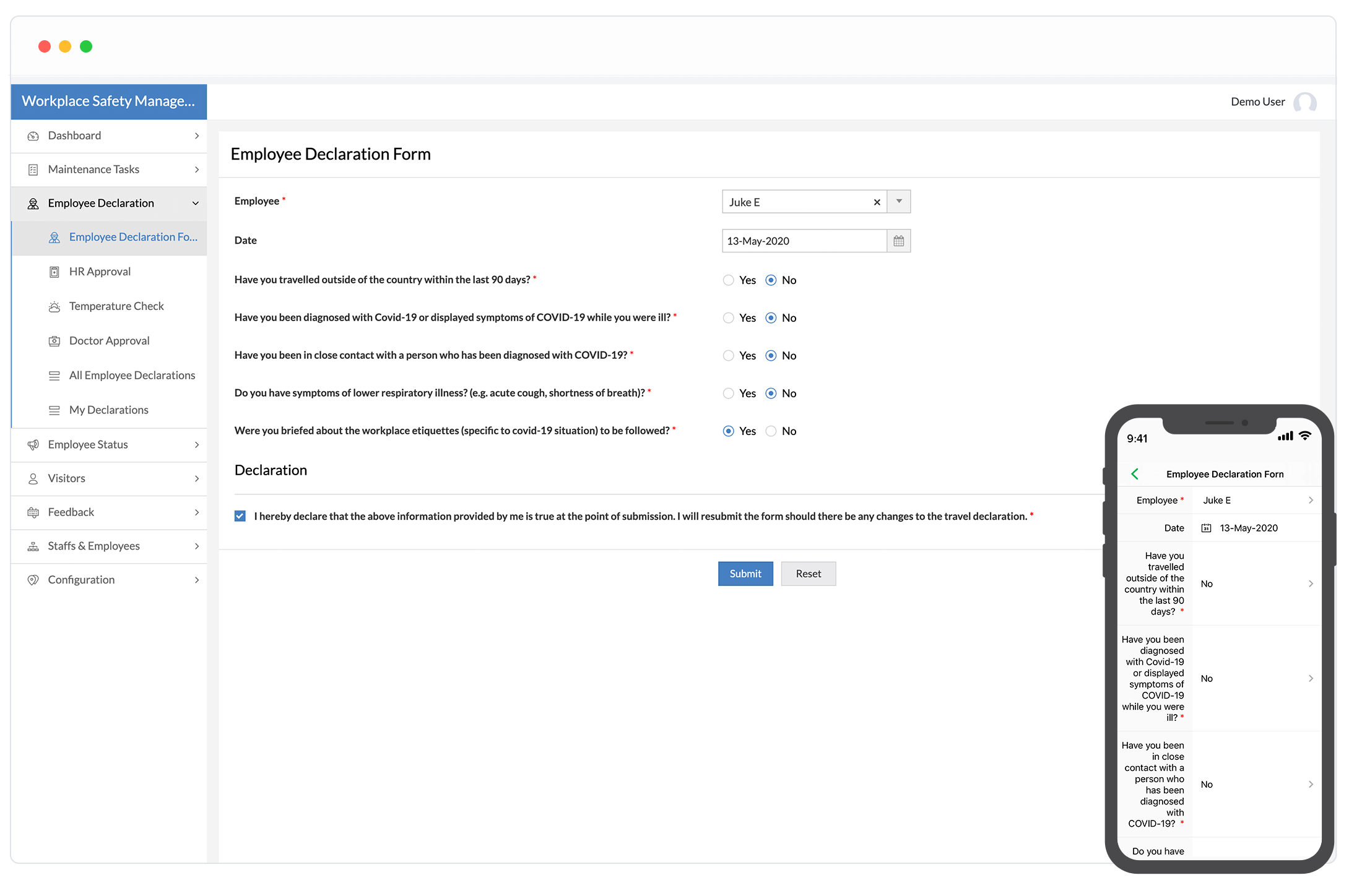 A fully-customisable, multi-purpose OHS software
Support admin to ensure office safety

Assign and track critical admin tasks, like performing deep cleaning, and ensuring that required materials are available. With this OHS software, you can now monitor the progress of each task using our color-coded dashboard, and perform quick audit checks once completed.

Adopt fast, easy employee screening

Use the employee declaration form and gather relevant information to gain complete visibility about any potential risks. You can then use that data to manage and make decisions on employee requests, directly from this safety management software.

Identify high-traffic areas

Observe the flow of people in different buildings and facilities on your campus, and identify high traffic spots, like building entrances and cafeterias. Send automatic notifications informing facility teams to sanitize those areas at regular intervals.

Redefine visitor and contingent workforce protocols

Keep a close eye on visitors by recording accurate visitor records—like name, date, person to visit, and time stamping. Creator's safety software helps monitor and centrally log, body temperature and other employee health vitals, to reduce their susceptibility to workplace hazards and risks.

Get feedback from employees

Keep your employees informed about the latest workplace communications, and help them adapt to new ways of working. Encourage employees to express concerns and submit requests at any time, from anywhere.

Centralize important information

With an all-inclusive dashboard, this occupational health and safety software lets you keep a tab on employees working from anywhere, the number of visitors and employees per building, employees who need consultations and more.
A safety management software built on the Creator platform
Go mobile

Any application built on Zoho Creator is instantly available on any device or operating system. Whether your employees are working from home or at the worksite, allow them to check in and out with a click.

Integrate

Connect your app with existing systems in your organization, like your HR or inspection management software, or any other third-party software, and gain access to the information you need, without any disruptions.

Customize

The drag-and-drop workflow builder, coupled with guided scripting, makes customization in Zoho Creator a breeze. You can include new features or modules, like a document resource center, to ensure your team is up to date on the latest safety instructions.