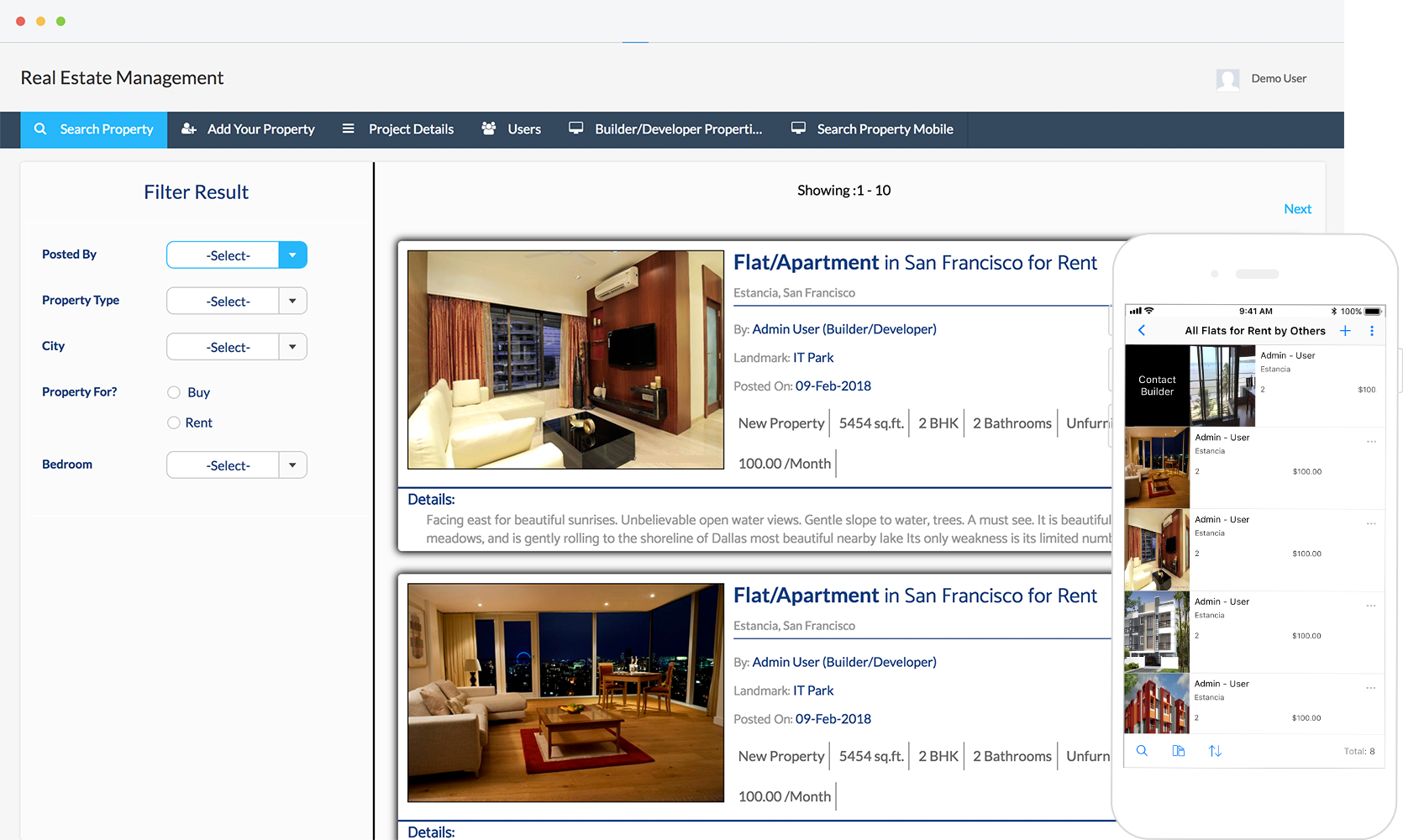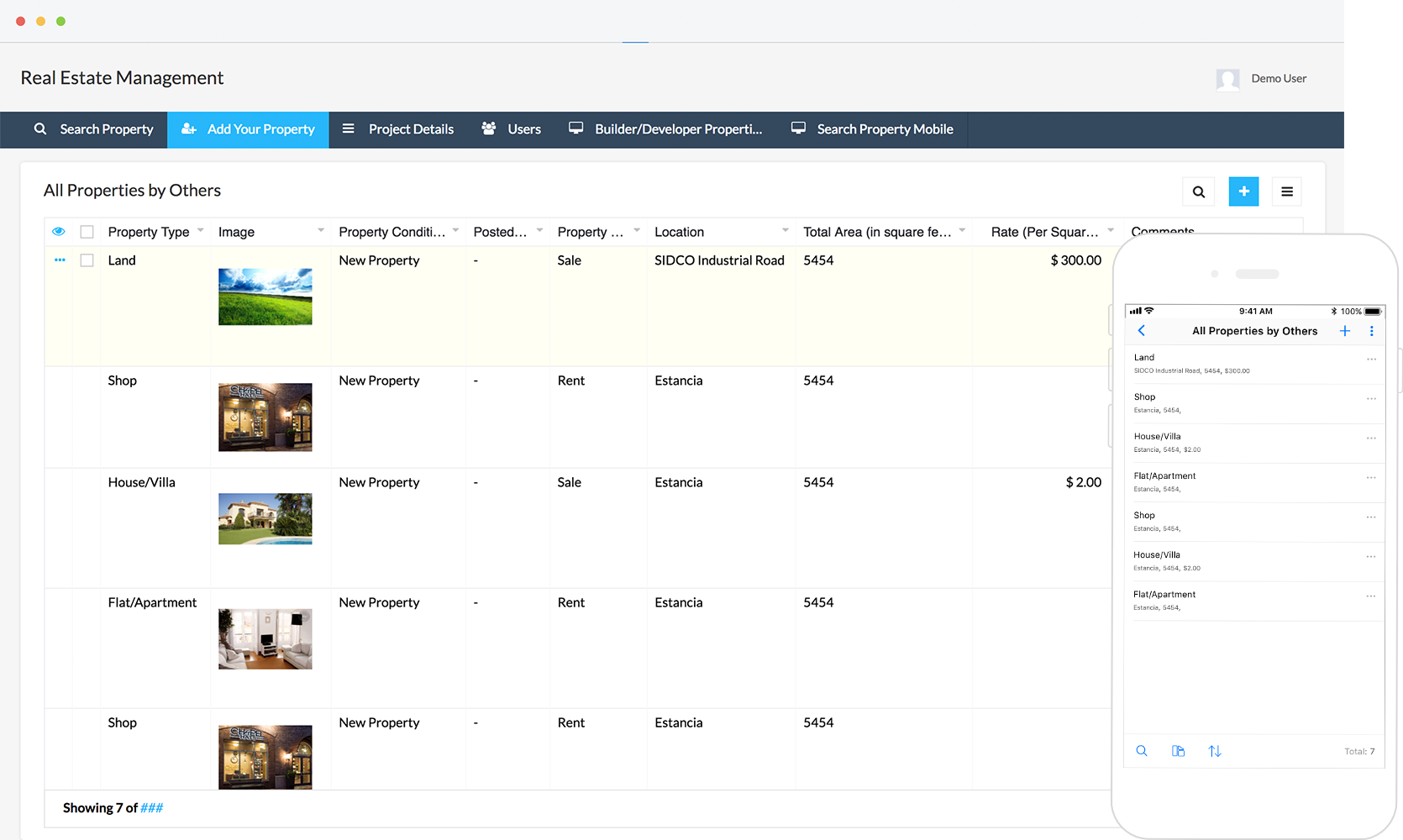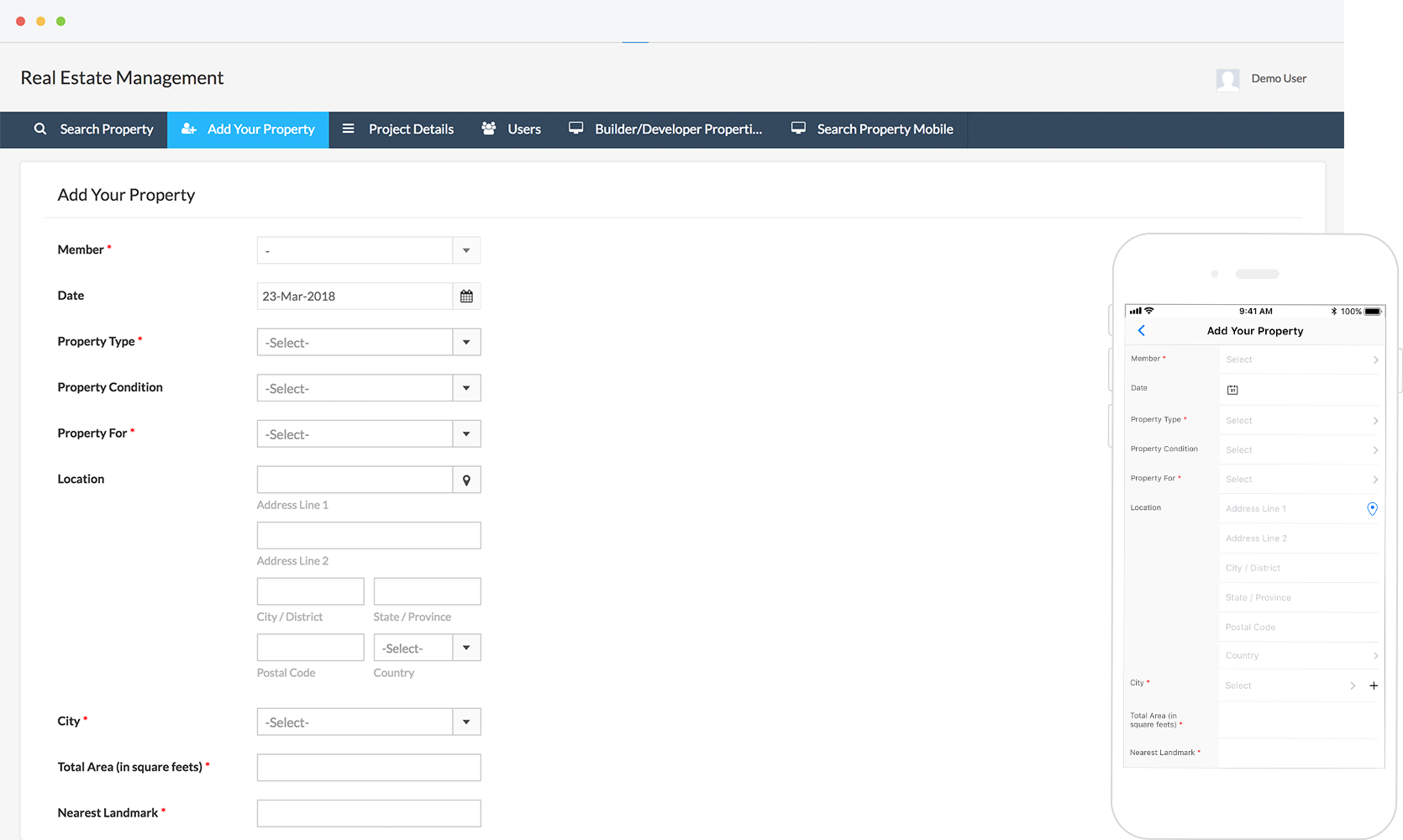 End-to-end real estate management.
Attract prospective buyers and tenants.

Upload property details, complete with images, and make sure they reach the right audience. This app guides you through every step, starting with the overall project and funnelling down to the property specifics. 

Expand your property database.

Widen your reach among prospective buyers and tenants. Invite friends to add their properties to your app. All you have to do is add them as a user, and the Add Your Property form will be shared automatically through email.

Make property searches simple.

House hunters get a complete list of available properties and pictures on the app's dashboard. Help them narrow their search with filters to lead them to their dream home. They can request a call from the owner using the Request Callback form if they see something they like.

Bring together owners and likely buyers.

Get instant email notifications with contact details when a likely buyer or tenant clicks on a property and requests a call. You can arrange a callback for them with the owner and close the deal. Once the property is booked, it's automatically removed from the search dashboard.
More flexibility. More power.
Customize.

Tailor your app to suit your needs. Add new features, tweak existing ones, or use it as part of a larger work system. It's built on a low-code platform, so you can make any change with a simple drag-and-drop interface and a few lines of guided scripting. You can even change the theme to style the app any way you like.

Go mobile.

Since the app is supported on all mobile devices, work no longer needs to be confined to your office space. Update requests, scan and upload photos, view reports, and connect with your co-workers and clients on the go. 

Integrate.

Use Zapier to easily integrate this app with your existing software, or with third-party apps like PayPal and Google Suite. It's already integrated with other Zoho products, so you can manage all of your operations from one place.