An end-to-end program management software.
Add and schedule programs.

Create programs and add events as they're planned. Give organizers and volunteers personalized calendars with programs charted on them, and summaries that pop up when they click on the name bar.

Assign roles to volunteers.

Appoint supervisors to oversee the whole program and delegate individual tasks to other volunteers. Avoid duty clashes by sending supervisors and volunteers an automated mail with all their allocated tasks.

Gather participants.

Attract more registrations with online registration forms and get real-time updates on the numbers. Keep your participants in the know with emails containing program details that are triggered automatically on registration.

Keep organizers and participants updated.

As soon as you assign organizers and add participants, an email automatically gets delivered to them with all updates regarding the program, such as cancellation and rescheduling. You can also automate the app to send periodic reminders to everyone as the program date approaches.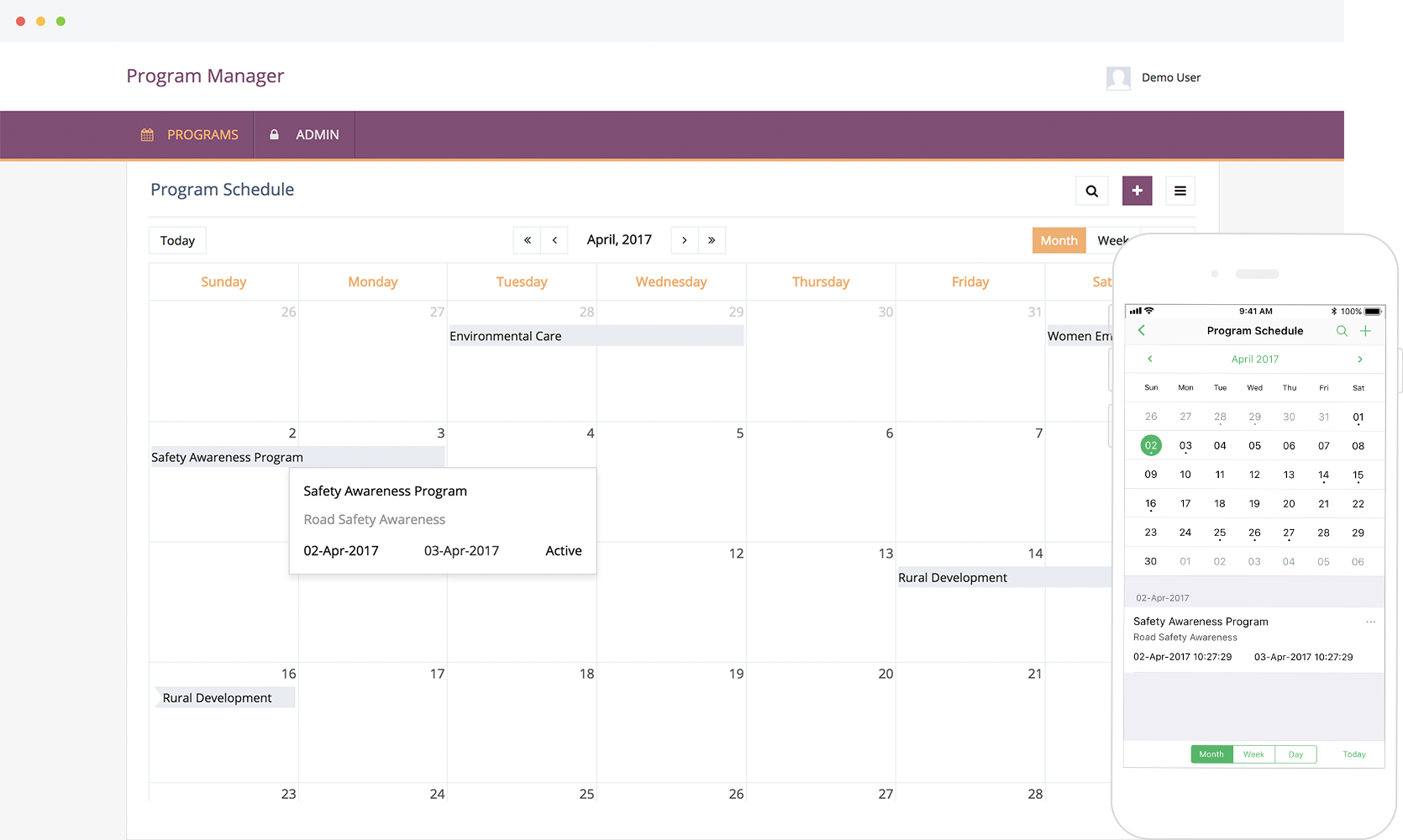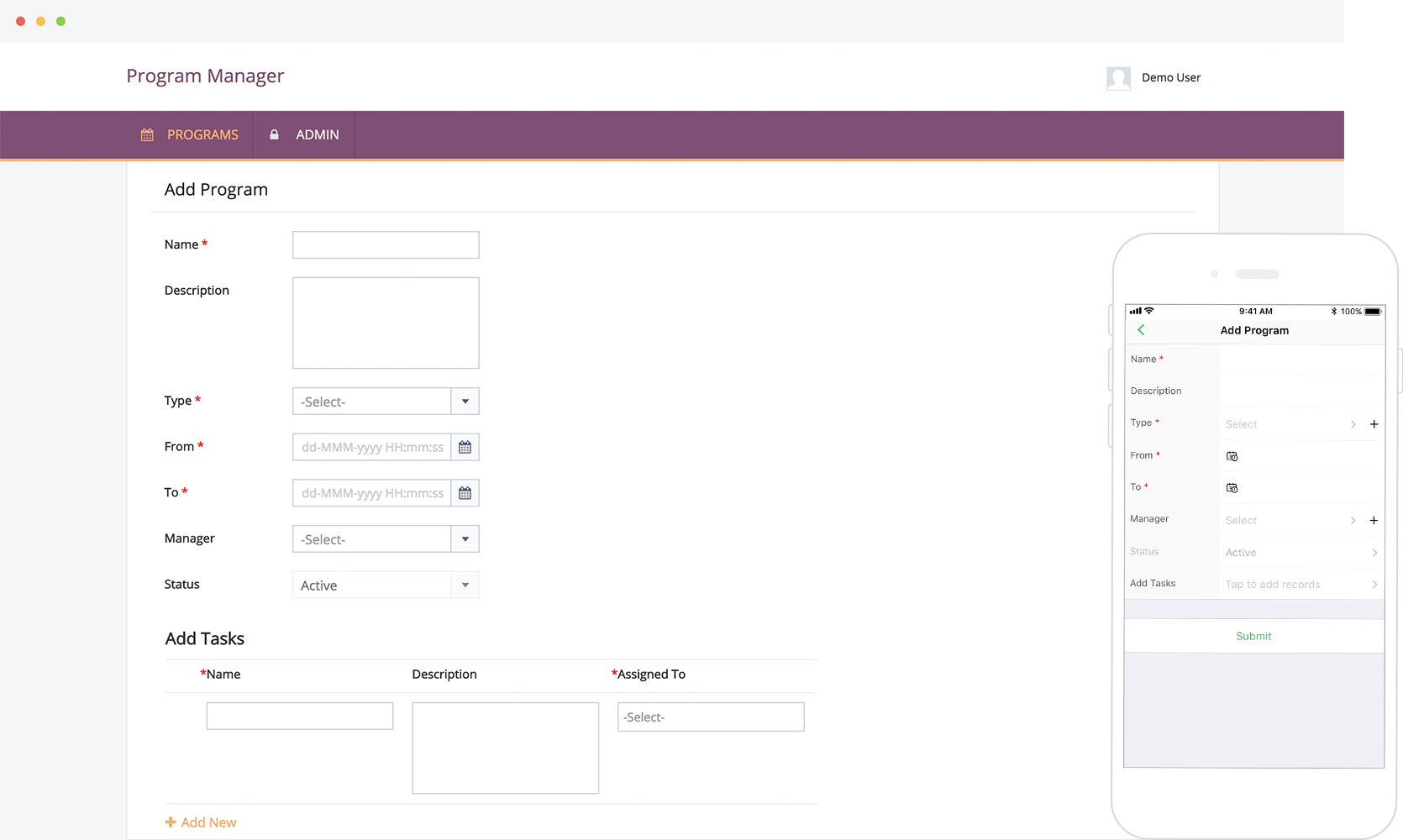 More than just a program management tool. It's an automation platform.
Customize.

Tune your app to your needs. Add new features, tweak existing ones, or use it as a part of a larger work system. It's built on a low-code platform, so you can make any change with a simple drag-and-drop interface and a few lines of guided scripting. You can add features like ID card scanning, maps showing venues, and trackers to keep tabs on the amount of work done.

Go mobile.

Since the app is supported on all mobile devices, work no longer needs to be confined to a corner. Plan programs, add participants, and assign tasks on the go.

Integrate.

All Zoho Creator apps are tightly integrated with other Zoho products like CRM, People, and Events to cover all your auxiliary needs. You can use Zapier to easily integrate this app with your existing software, or with third-party apps like PayPal and Google Suite.